When you are viewing a list of suppliers in "My Suppliers" page or a custom supplier group, finding a specific supplier might be difficult especially if you have many suppliers. To overcome this issue, ecratum provides you with a filter in these supplier list pages that you can filter your search by:
Company name

Business/connection status

Country
Filtering a search is explained in the following steps:
To start with, go to the preferred supplier list page. In the example given in the article,

My Suppliers

sidebar item is clicked.

Every supplier list page contains a button called

Show/Hide Filter

that enables you to choose the criteria to be filtered. Click on this button.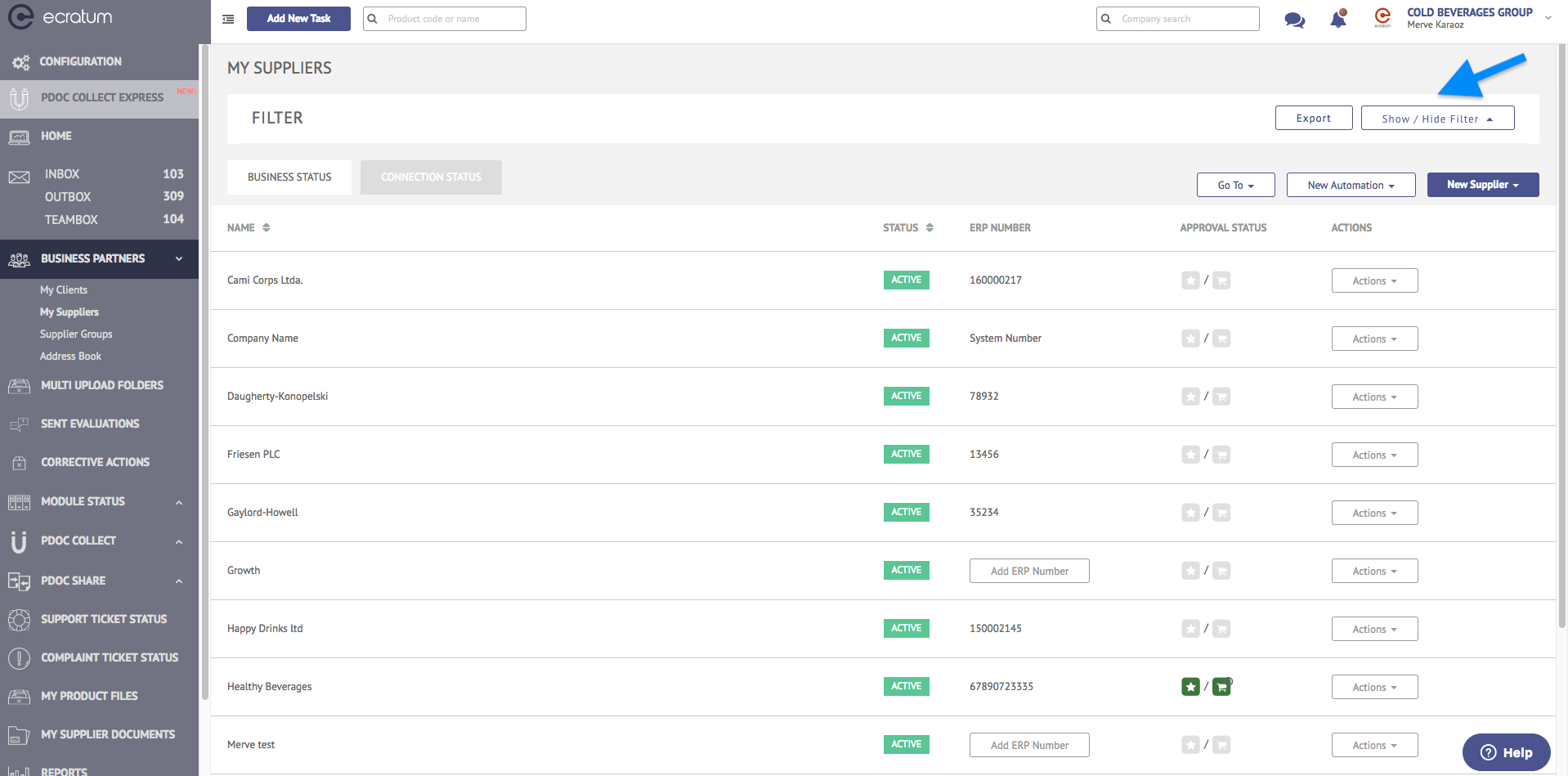 The filter is now displayed to you.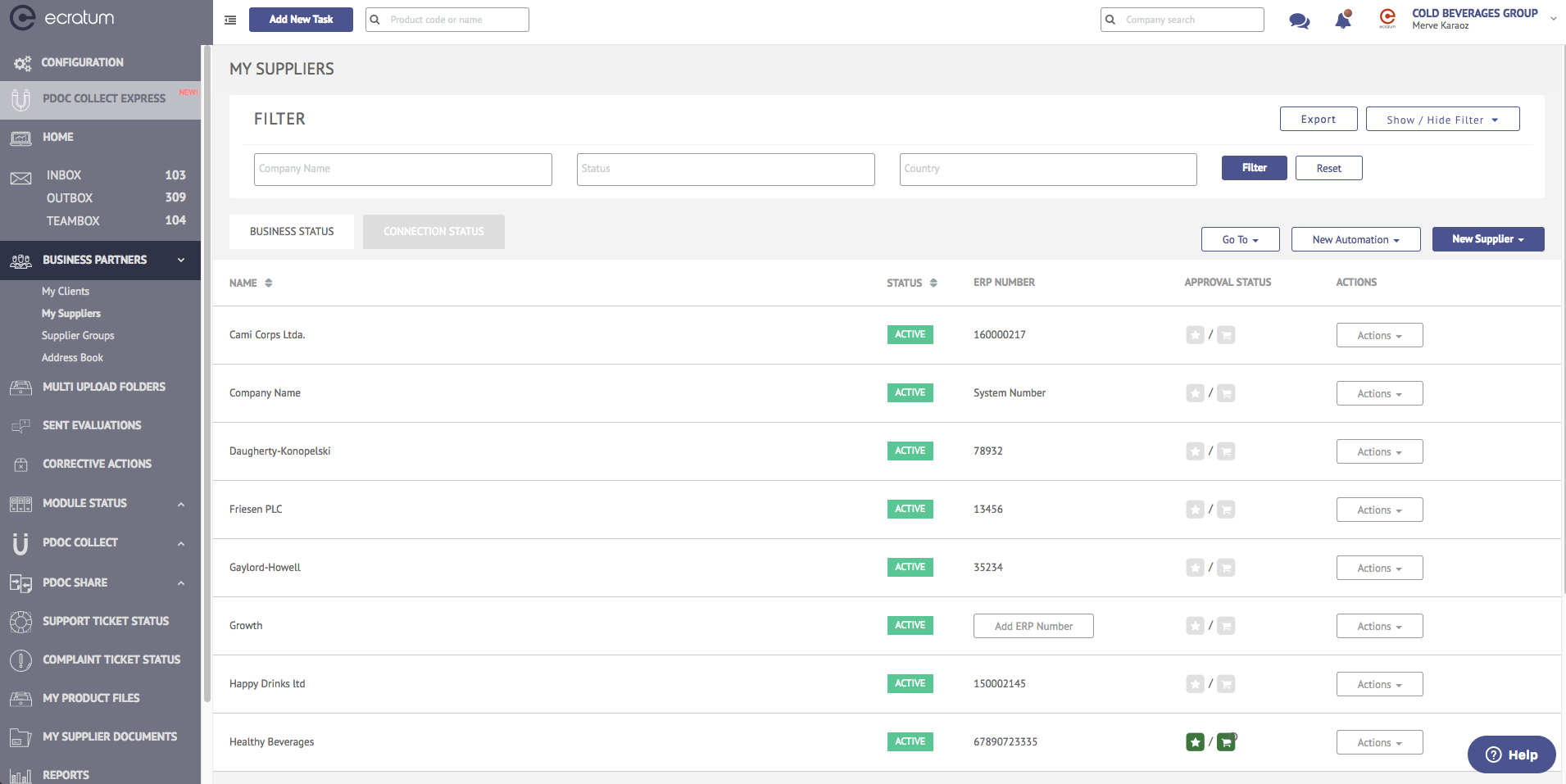 Select the criteria that you want to filter your search. For instance, when you select "Germany" as the country criteria, the matching solutions are queried and shown.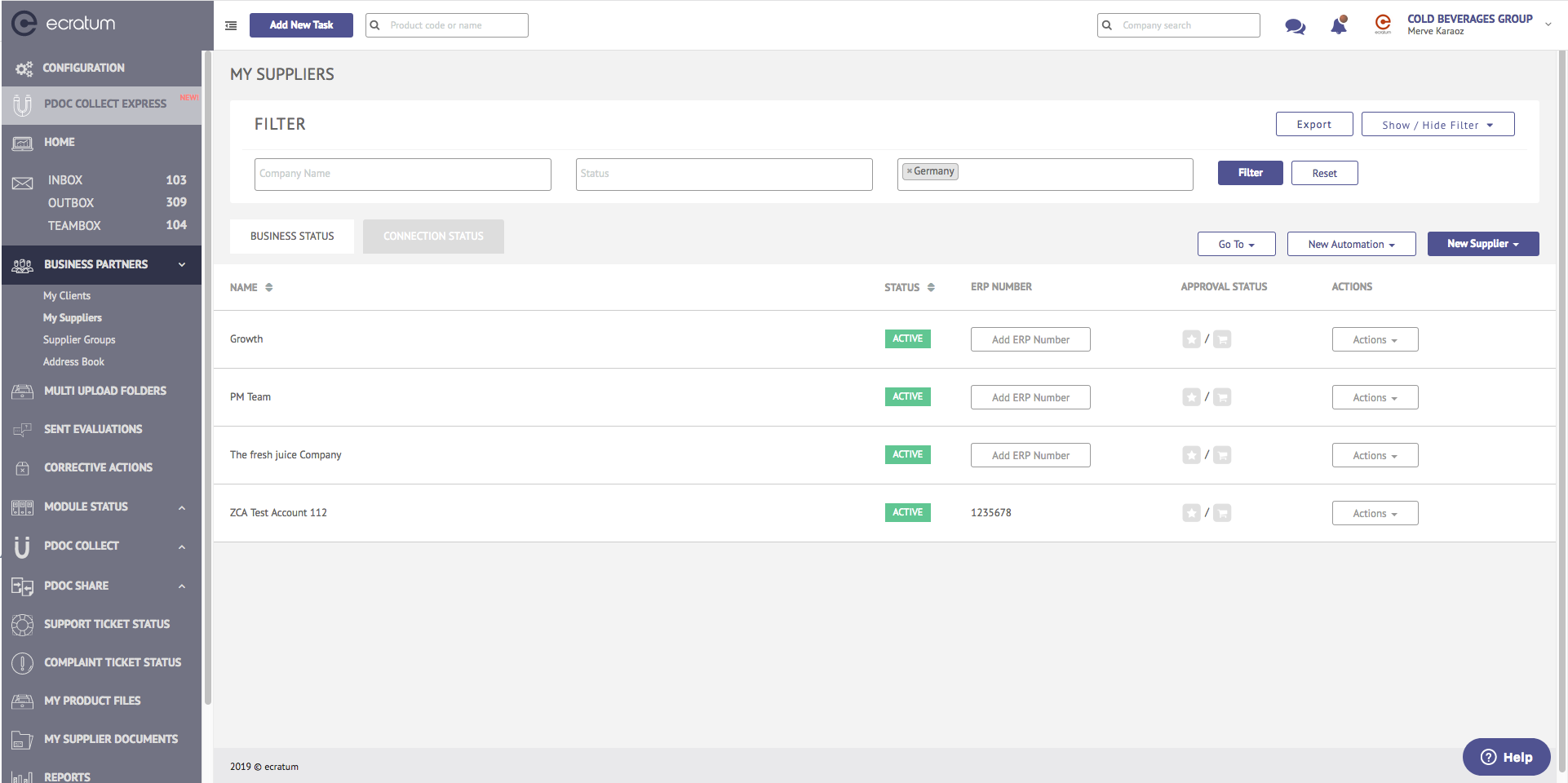 If you filter your search by the "status", you need to keep that in mind, depending on the criteria that you select, you need to click on the "Business Status" tab or the "Connection Status" tab.

If you filter your search with the status of "Active" or "Inactive", the results will be available under the Business Status tab.

If any of the following criteria is queried in the "status" filter field, the results will be displayed under the "Connection Status tab".

Invited

Custody

Connected
Read more about status in ecratum:
If you want to cancel the filtered search and go back to the main list of the page that you are in, click on the Reset button and you will be taken back to the main supplier list before using any filter.