As explained in details in this article, the workflow is a feature provided to you by ecratum which enables you to define users from your company account to receive tasks from or send tasks to your business partners.
Depending on the ecratum modules you use, the workflows can be created for:
Document tasks

Product document tasks

Question tasks
The workflow types classified for:
Sending tasks (your company needs to hold the subscription of a custom plan)

Receiving tasks
The workflows can be created for a single company or company groups. In this article, it is explained step by step how to create a workflow for a supplier group.
Start with going to the

Configuration

, and click on the Workflows under the Account tab in this page.
---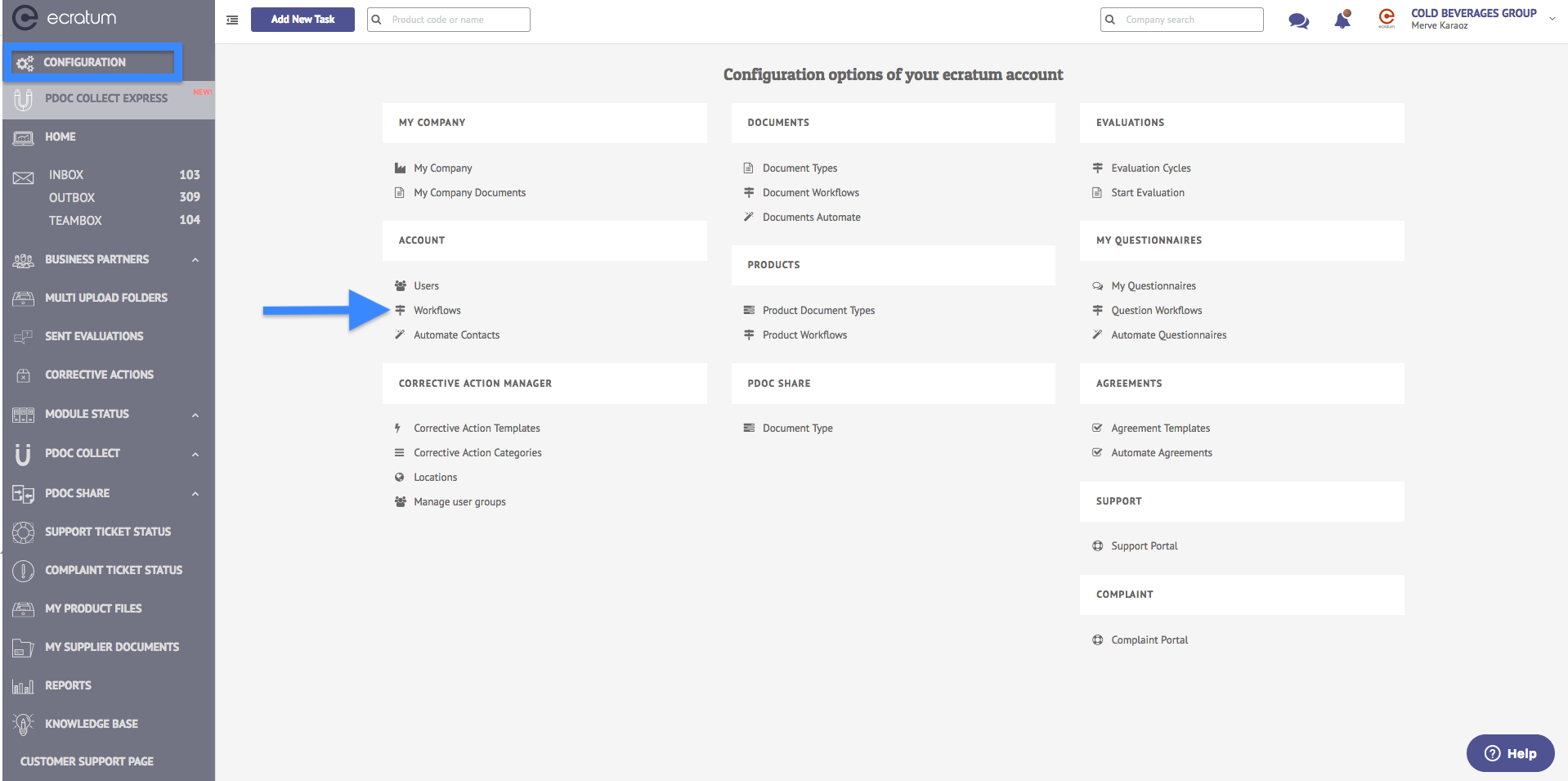 ---
You land on the page that displays the list of workflows created in advance. To create a new workflow, click on the

New Workflow

button and select the workflow type. In this article, our example is given for creating a product workflow.
---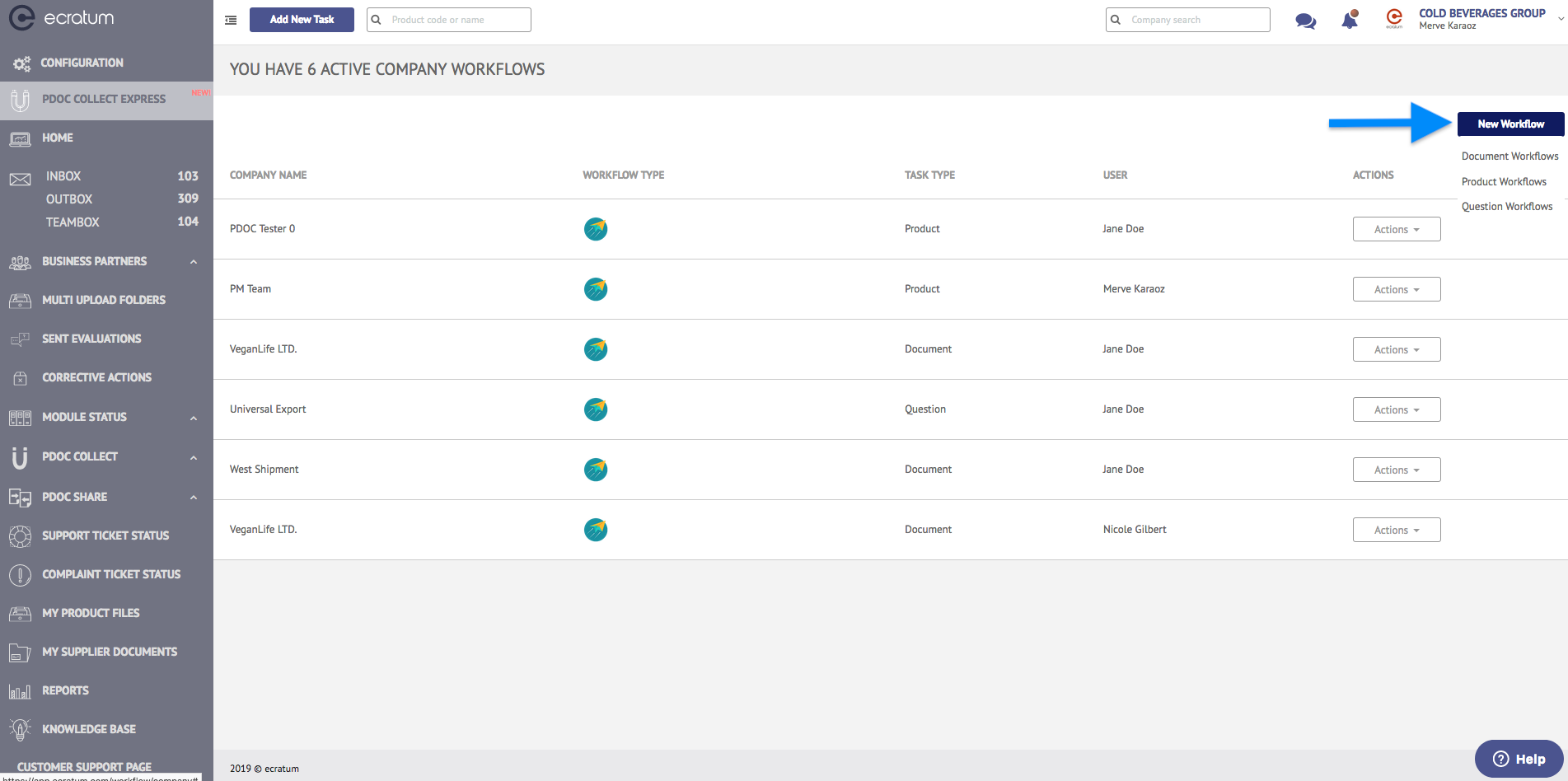 ---
You are now taken to a multi-step process to create the workflow. In the first step, you need to define the workflow type. If you choose "sending tasks" as the workflow, the user defined in the workflow will be responsible for sending tasks to the selected supplier group. In the same manner, if "receiving tasks" is chosen, the user will be responsible for receiving tasks from the selected supplier group.
---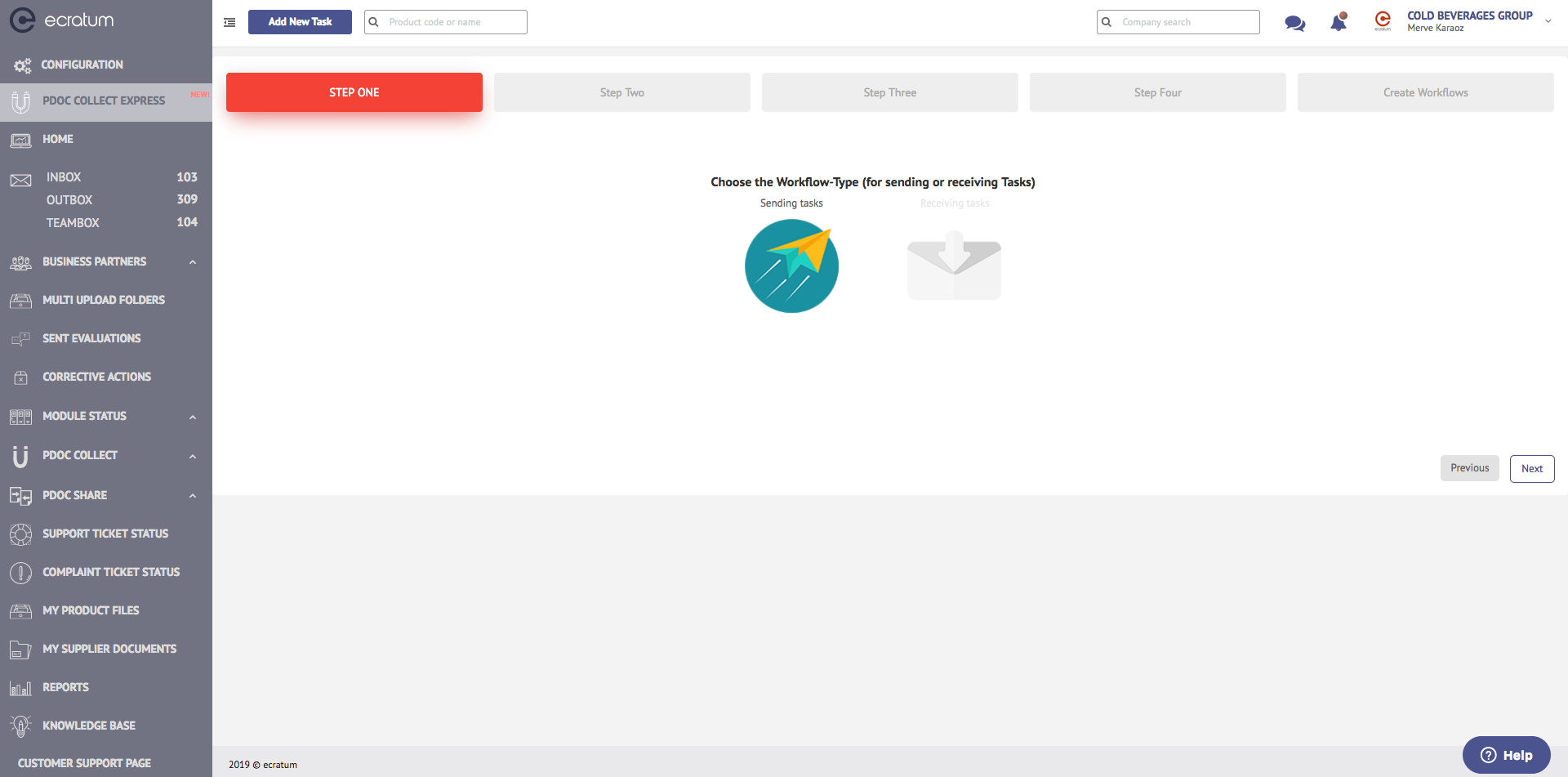 ---
In the second step, you are asked to select either a company or a company group for the workflow. In our example, a custom supplier group is selected.
---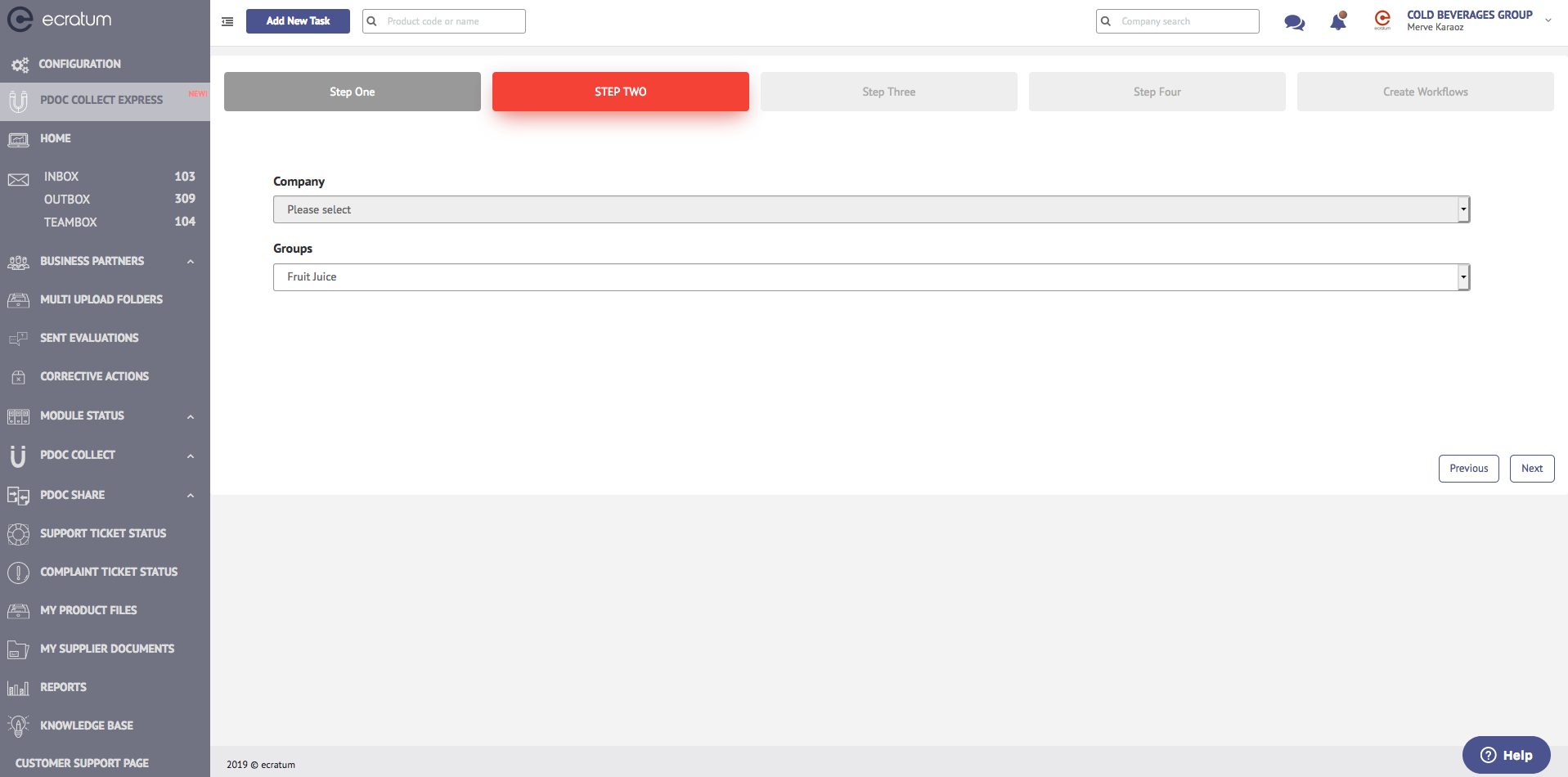 ---
In the third step, depending on the workflow type, you are asked to select the workflow attributes. Since a product workflow is chosen to be created in the example, it is needed to

select a product document type and a product group.
---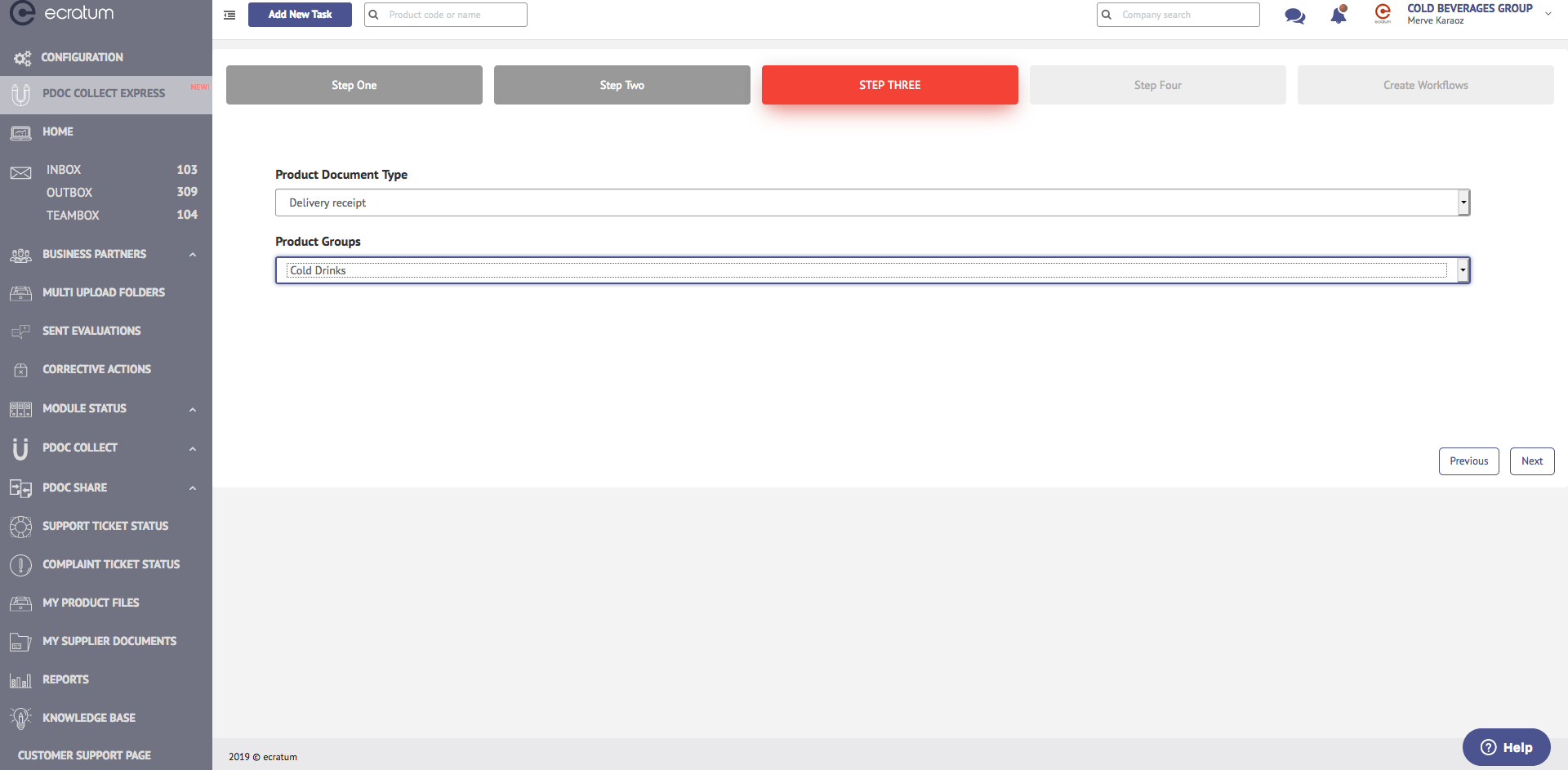 ---
Then, you need to proceed with selecting a user from your company account that will be responsible for executing the action defined in the workflow.
---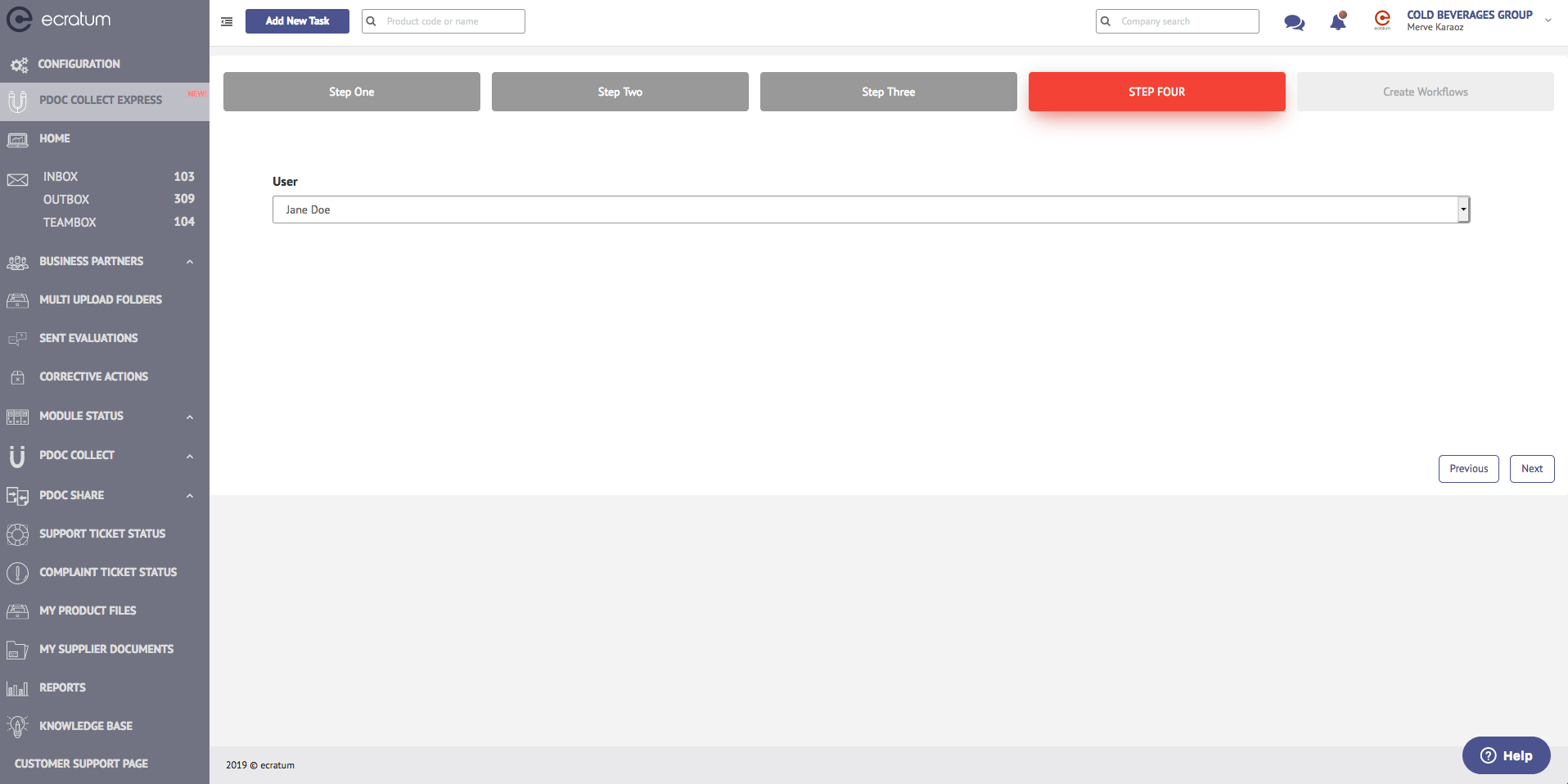 ---
In the final step, check out the details of the workflow and once all of the details are confirmed from your side, press the Create Workflows button. The workflow with the selected attributes is now created.
---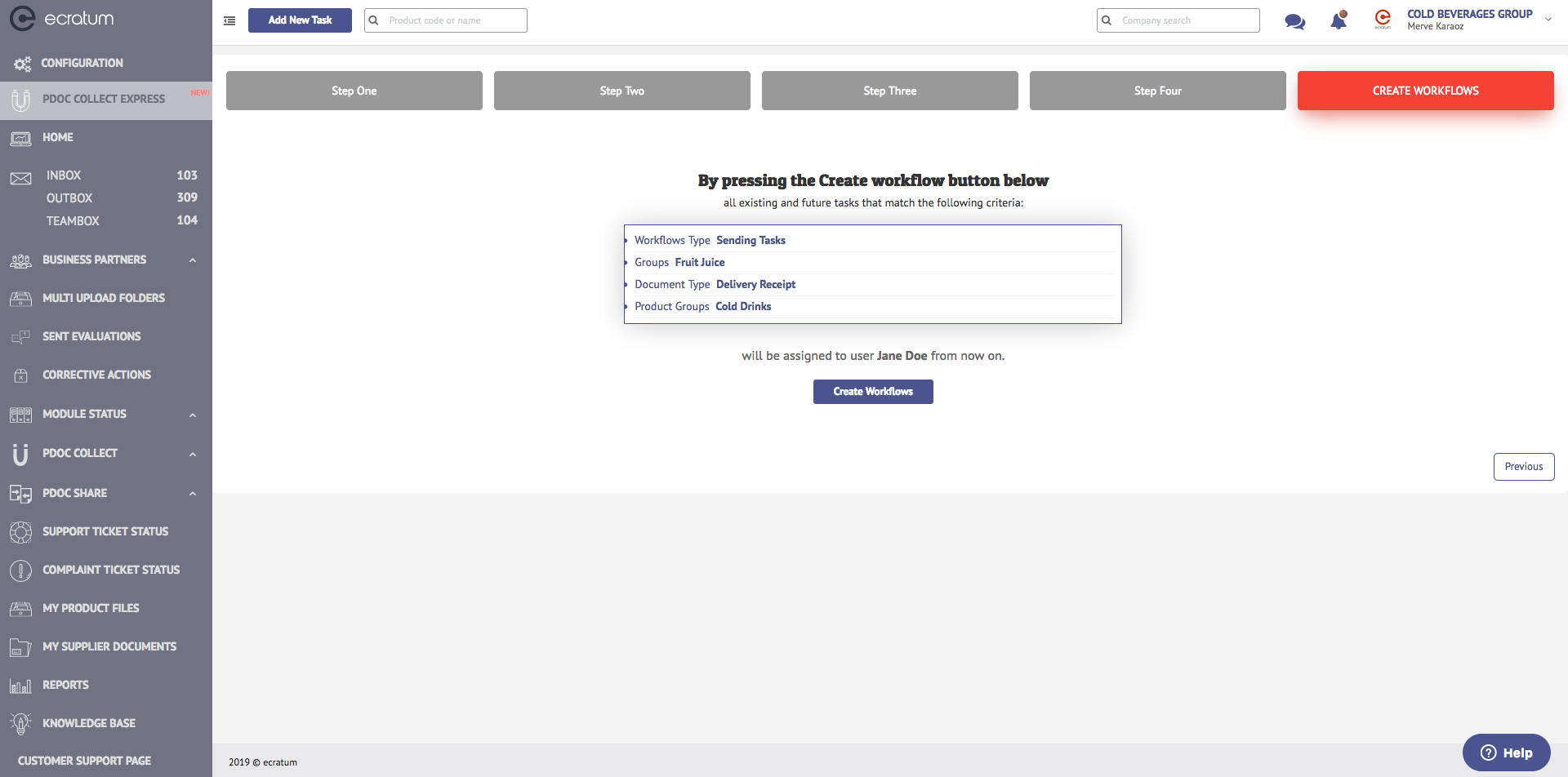 ---