In ecratum, you can automatically collect supplier documentation from multiple suppliers at once. By using the automation feature, the document tasks for which you set the automation are sent to multiple suppliers in the company group you specify and anytime you add a new company to that company group, that particular company will be also sent the automated document tasks.
In order to set up automation for a company group, you need to implement the following steps:
To start with, go to the

Configuration

page and click on

Documents Automate

under the

Documents

section.
---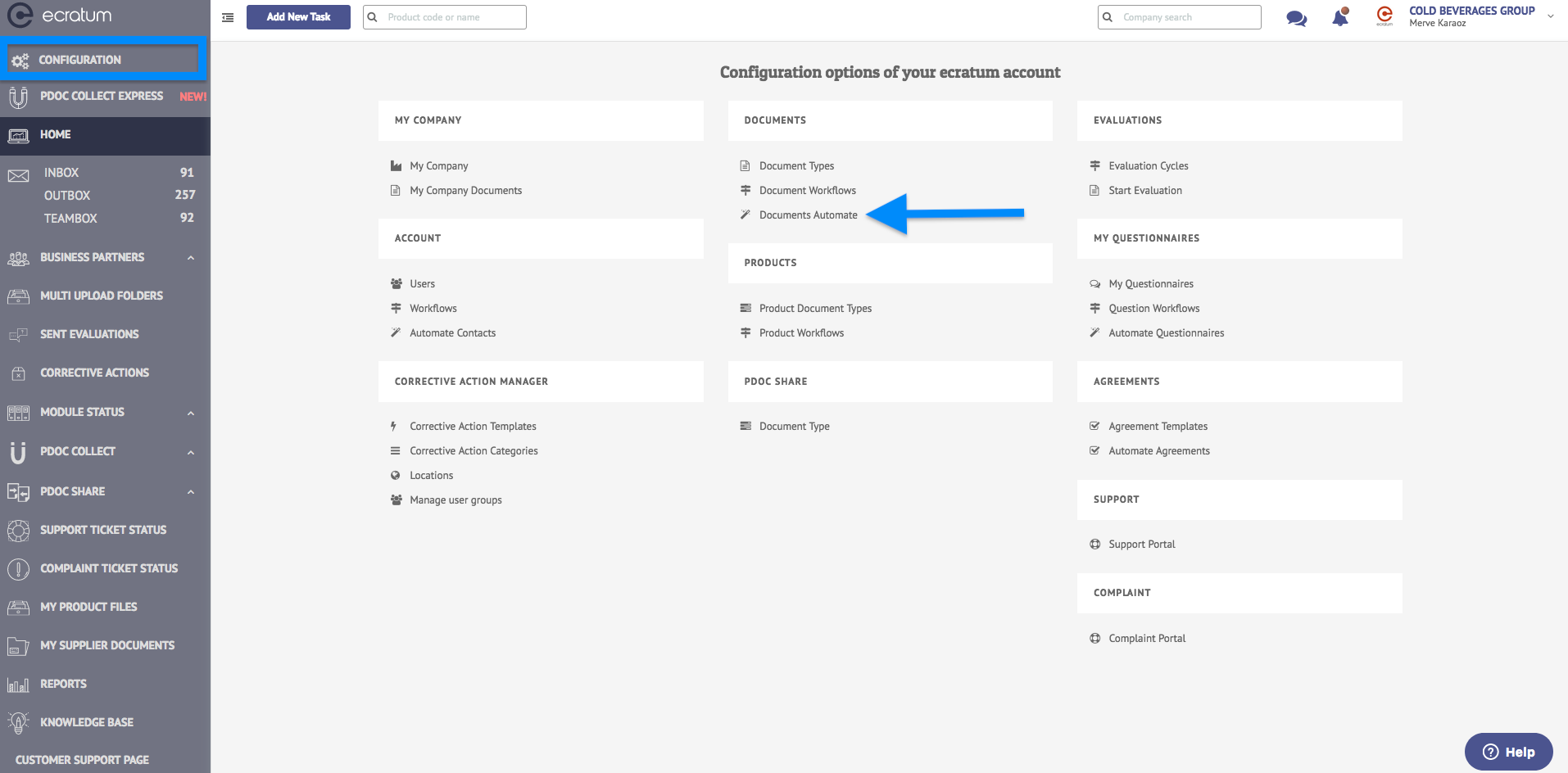 ---
You are now landed on the page where you can view your existing document automation and a button named

New Automation

which takes you to the page that you can create new automation.
---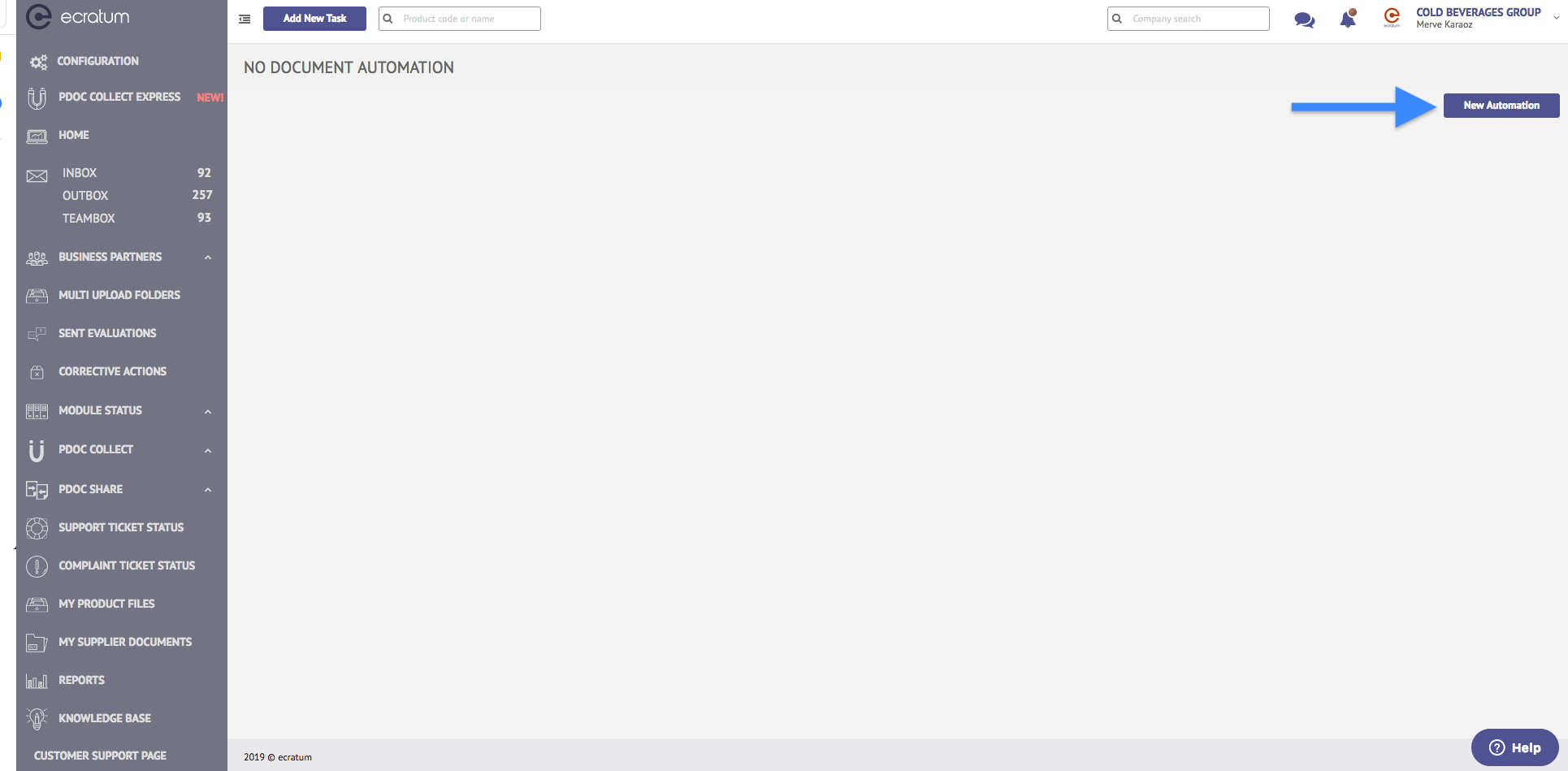 ---
On the page to create new automation, you need to select a company group that consists of the companies that will receive the automated document tasks.
Note:
Depending on the ecratum modules you use, you can have the following company groups by default: My Clients, My Suppliers, My Producers and My Traders. Besides to those listed groups, you can create your customized supplier groups.
Read more:
---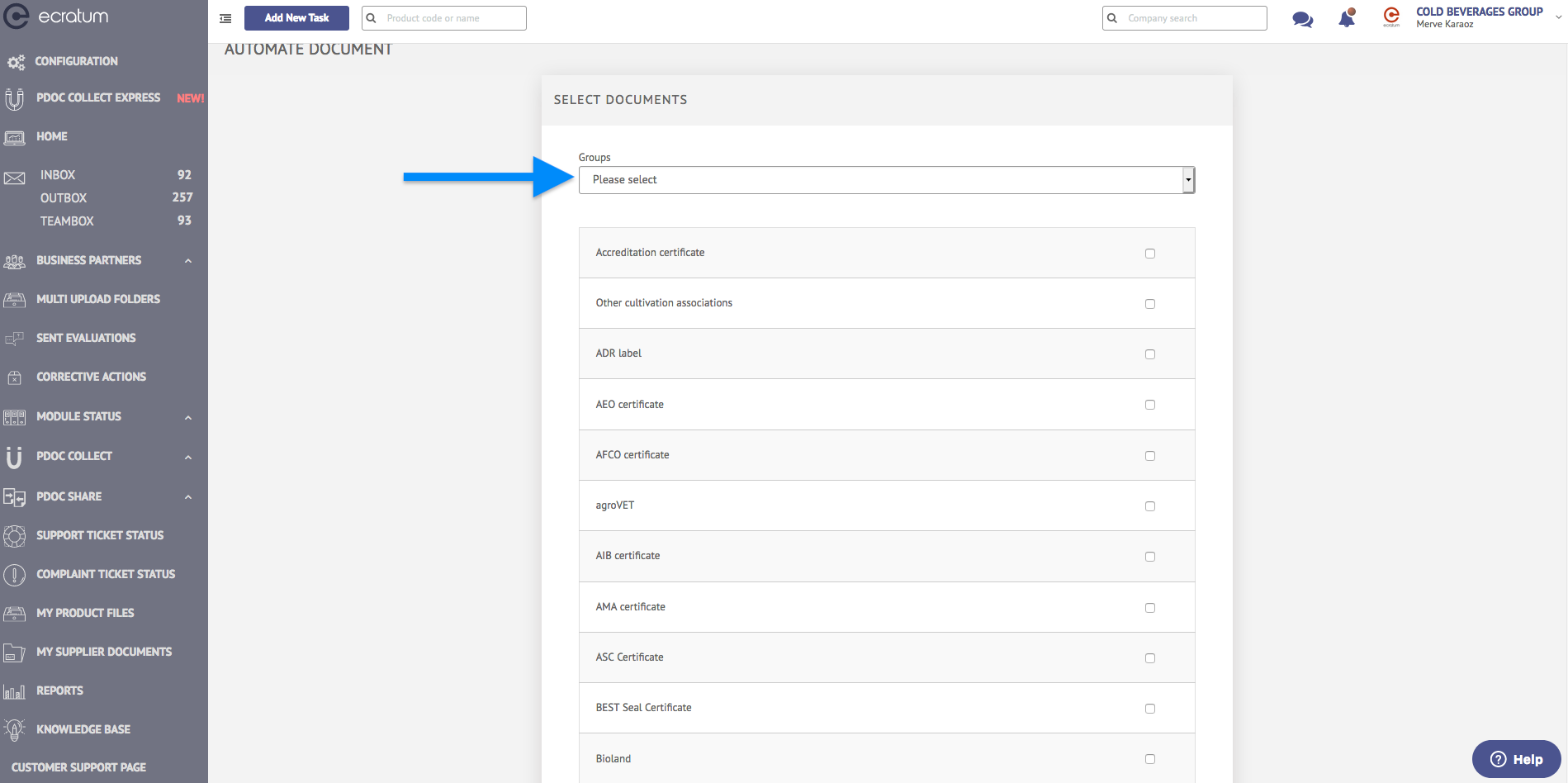 ---
After selecting a company group that will be receiving the automated task, you need to continue with selecting the document types and the associated document tasks will be created and sent to the chosen company group.
Note:
Keep in mind that on this page, the already selected document types will be listed to be picked for the automation. If you do not have any document types selected in advance or the document type of the task you want to send is not selected yet, you need to add it to the list of available document types for you.
Find out more:
To finish creating automation, press the

Create Automation

button and the selected document tasks will be sent to the chosen receiver company group.
---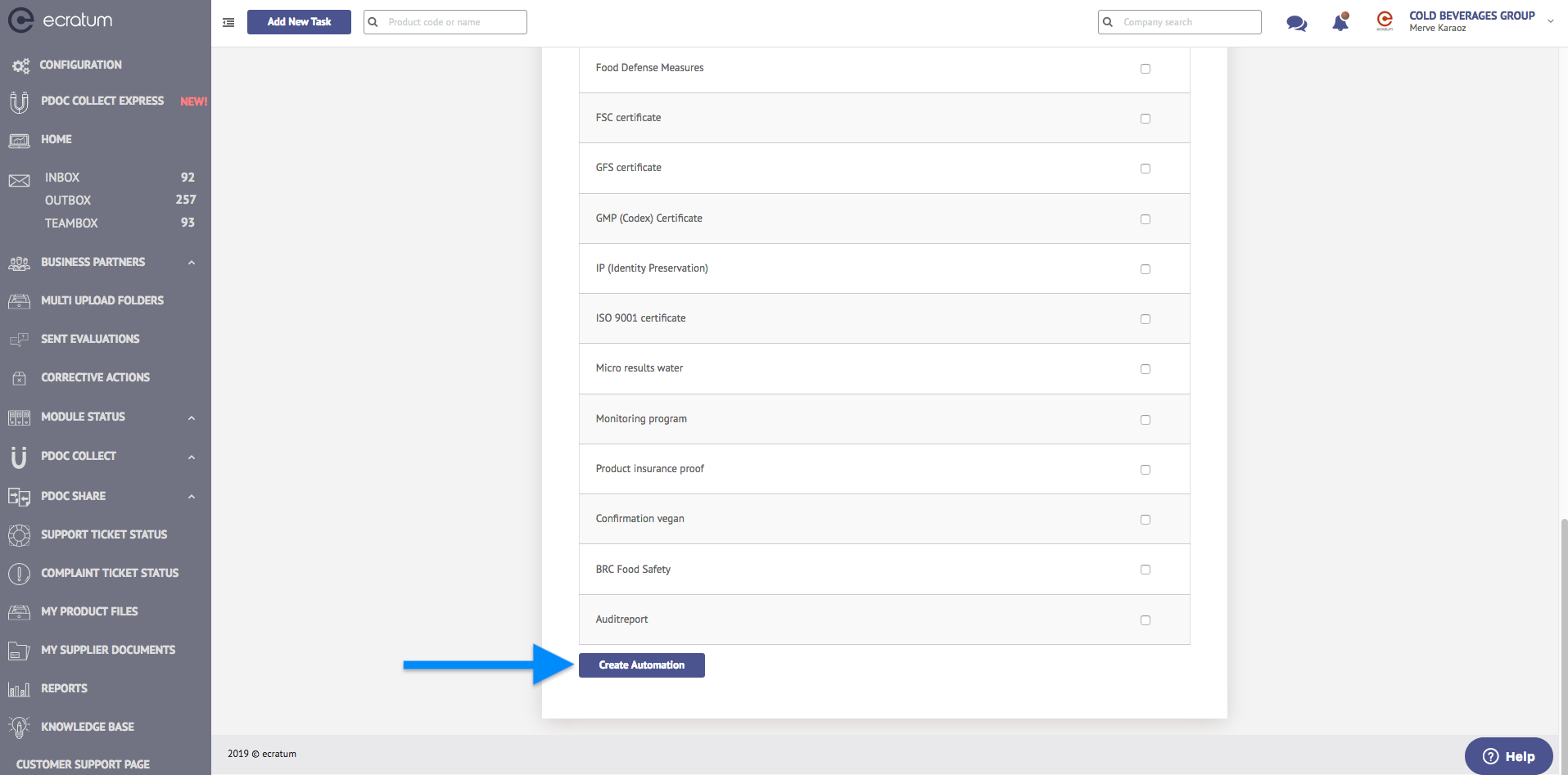 ---
At the end of the steps taken, you will get the view that you can find detailed information about the automation that you just created like the receiver company group for the automated document tasks and for which document types the document tasks were created and so on.
---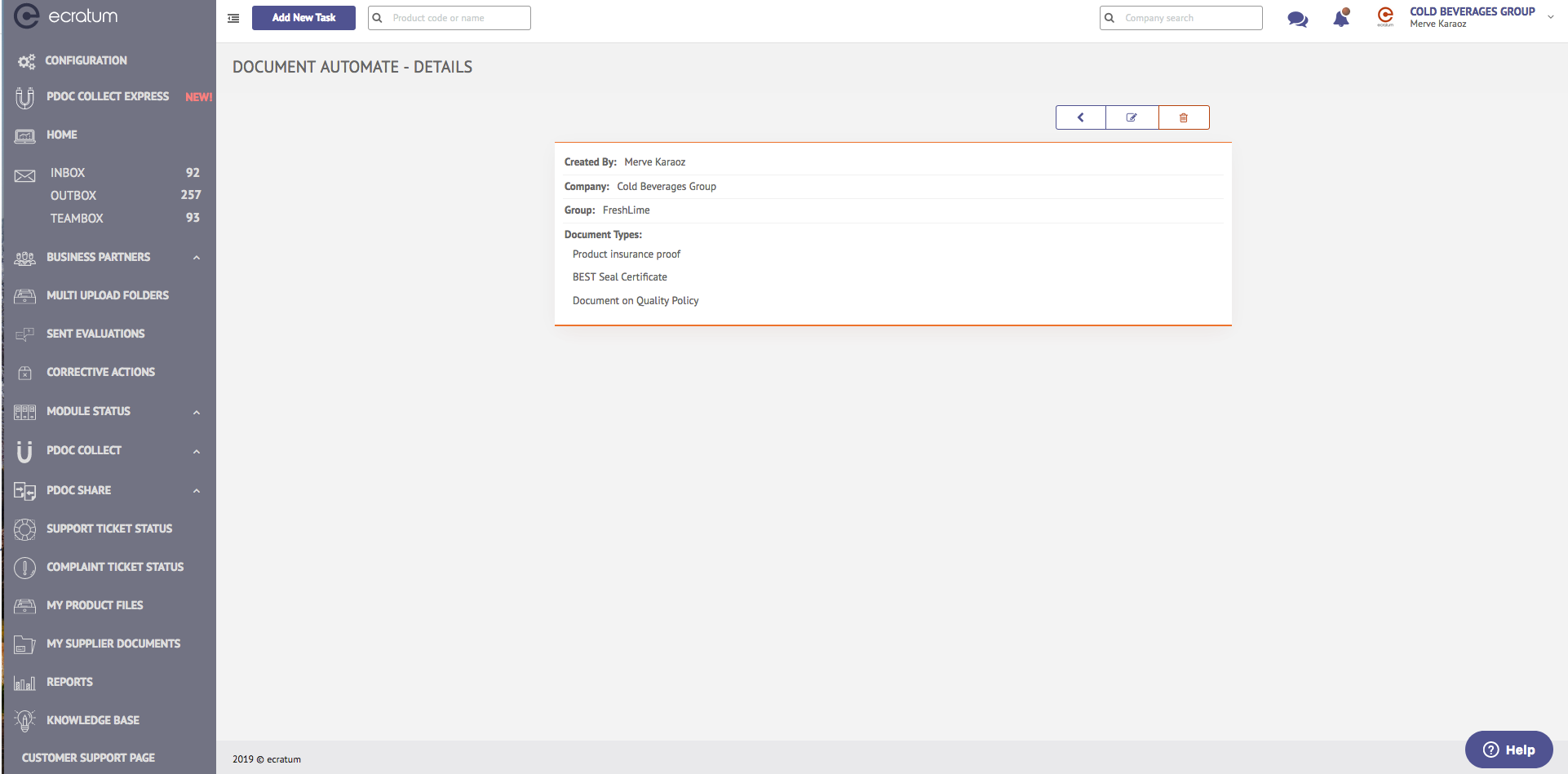 ---
Additionally, you can view each that you sent via the automation in your

Outbox

.
---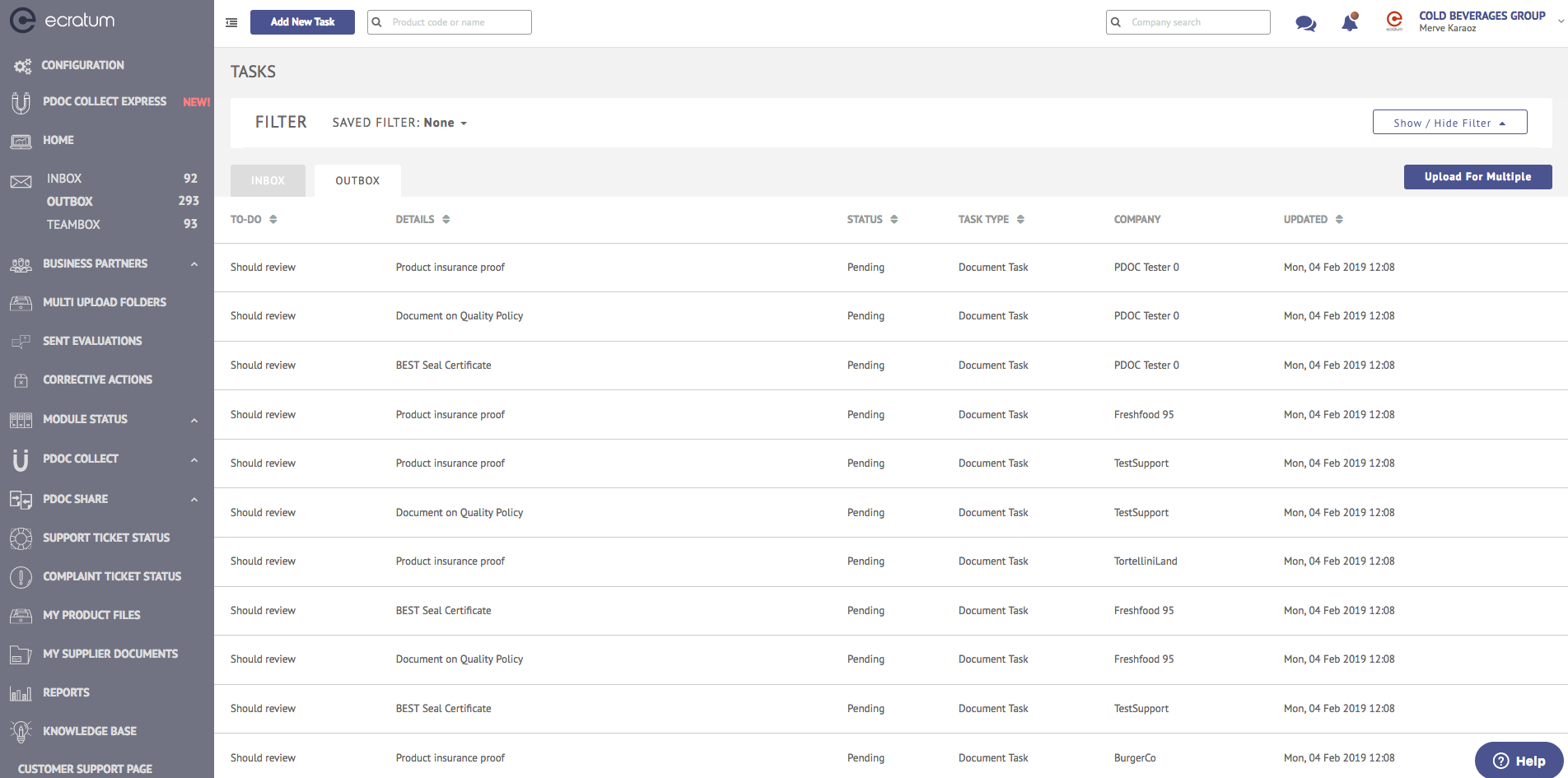 ---