As described in the "What is a document workflow" article, you can select particular users from your company account and define them as the responsible users to execute the task interactions with your selected business partners by creating workflows.
If your company holds the subscription of a Custom plan that contains the Supplier Documentation module, you can create document workflows for the users in your company by following the given steps:
Go to

Configuration

and click on

Document Workflows

which is located under

Documents

.
---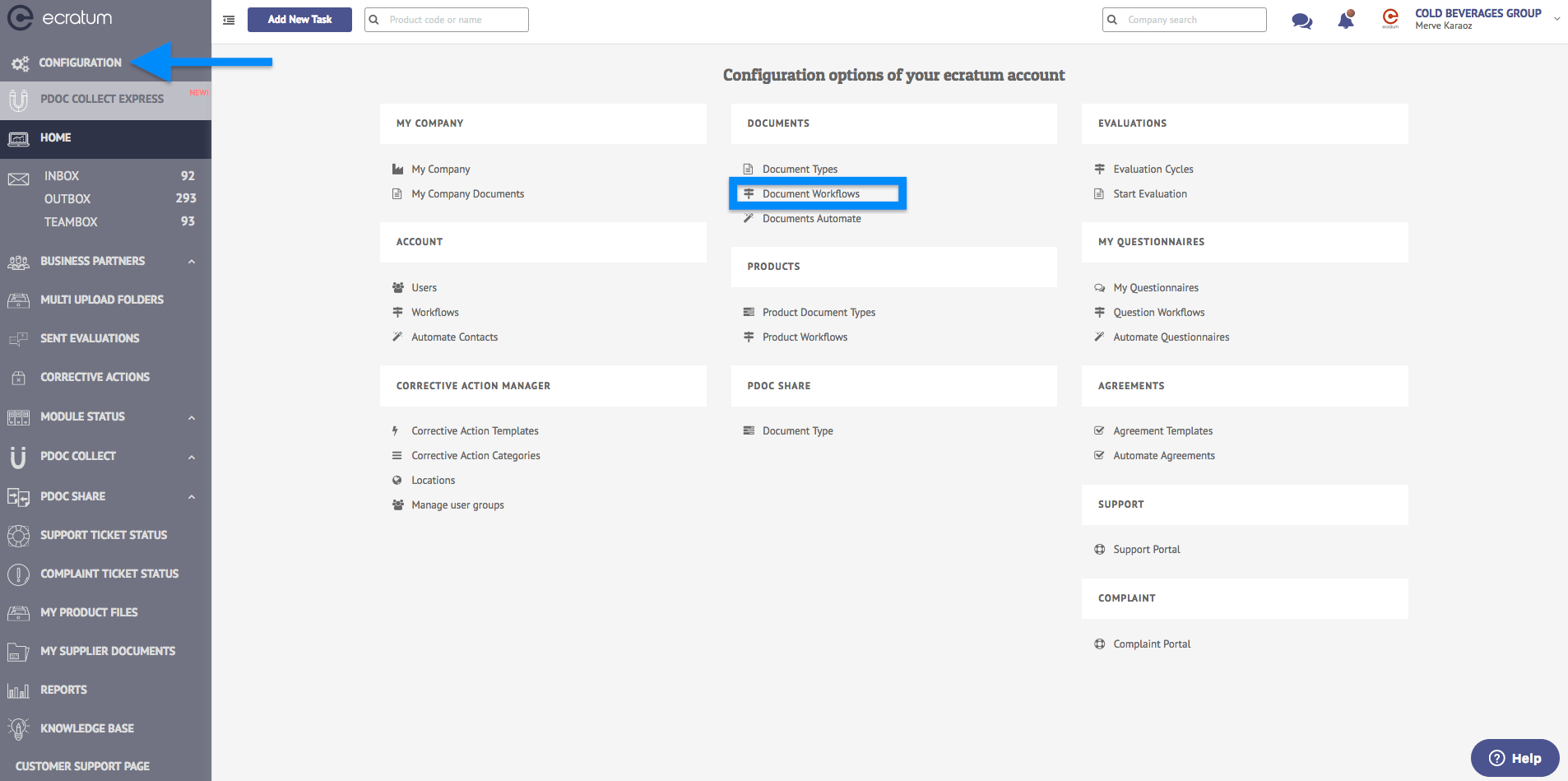 ---
You are now in the page that lists your existing document workflows. To create a new document workflow, you need to click on the New Workflow button.
---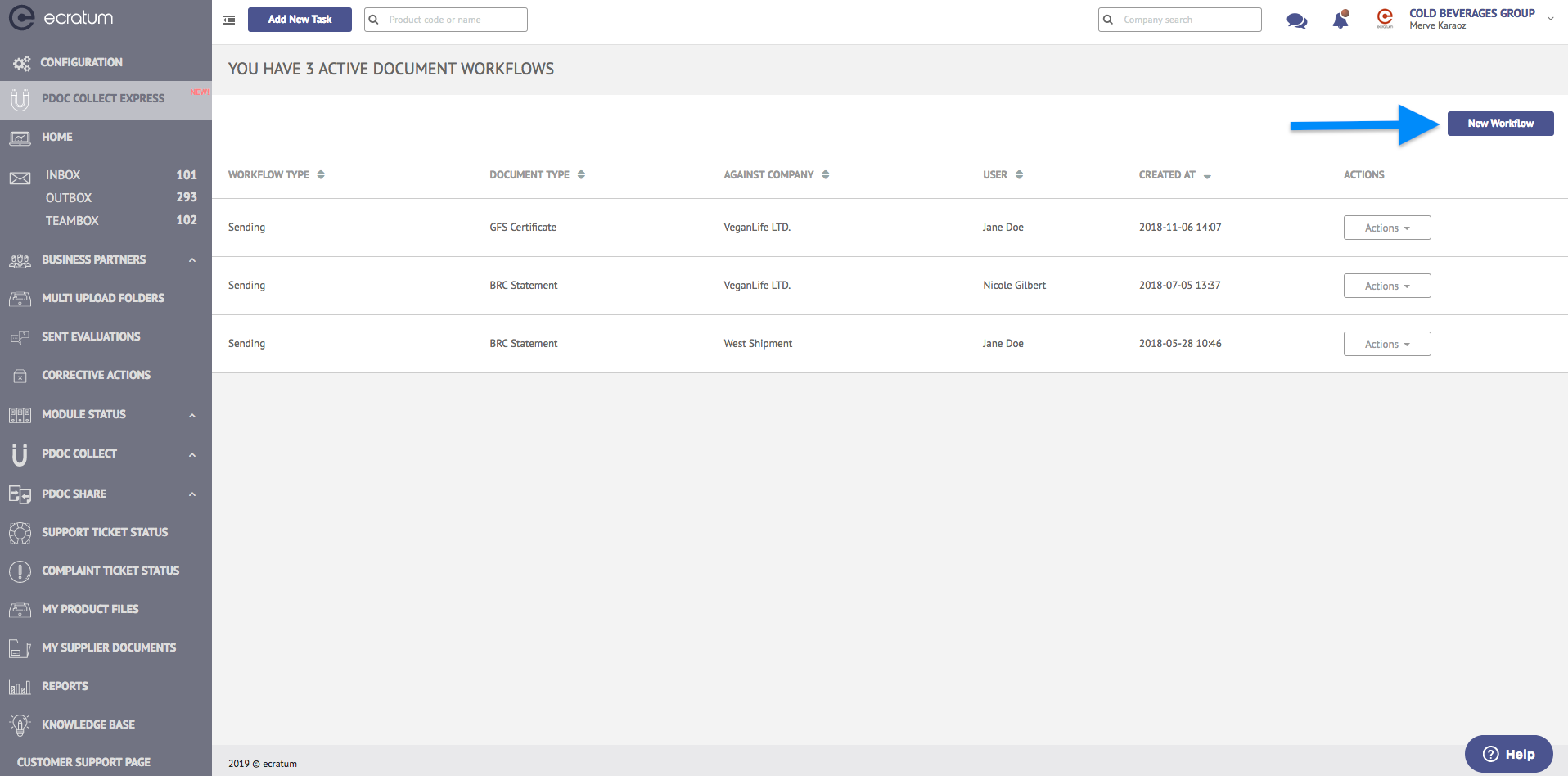 ---
After pressing New Workflow, the multi-step process you need to take in order to create a document workflow is explained below:
Step 1. Choose the workflow type
Firstly, you need to decide the workflow you are creating will be for sending tasks or receiving tasks.

After making a decision, press

Next

to proceed.
---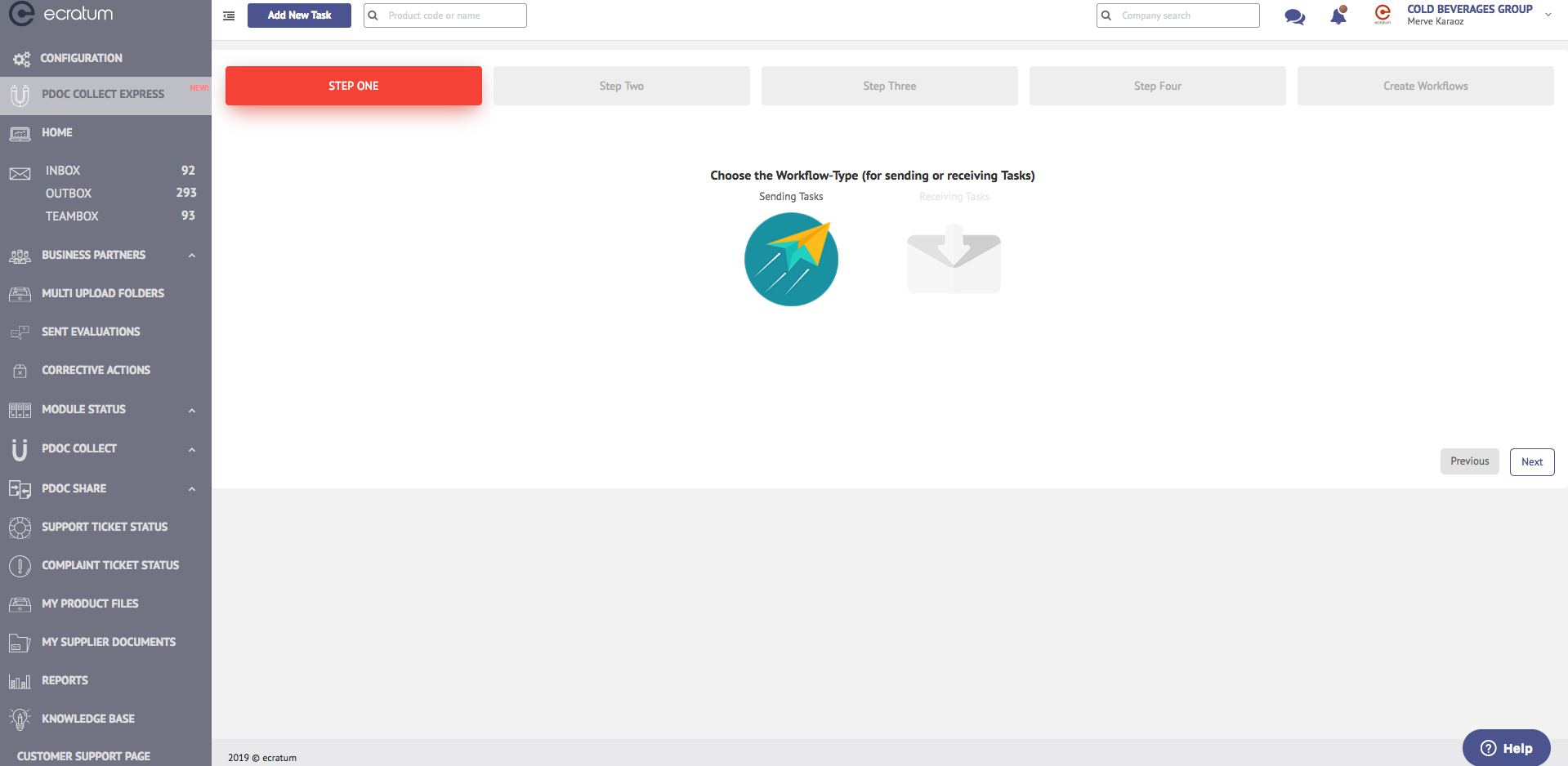 ---
Step 2. Select a company or company group
In this step, you need to select a receiver for the document task defined in the workflow. This receiver can be a company that you are connected to or a company group.

Do your selection and click on

Next

to continue.
---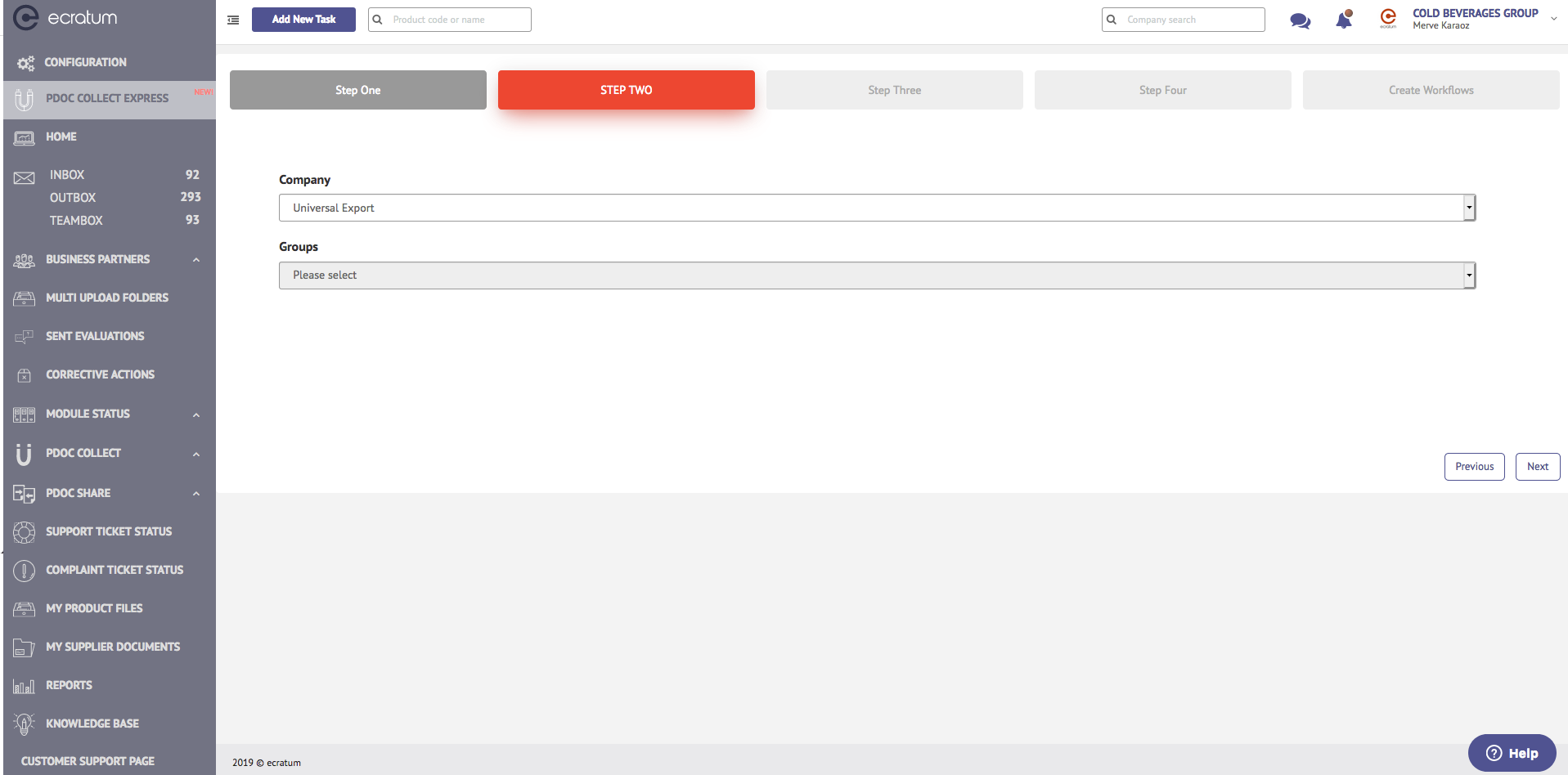 ---
Step 3. Choose a document type
Select the document type about which you want to create the workflow. Keep in mind that the listed document types on this drop-down menu are the document types you selected in advance. If the document type for which you want to create a workflow is not listed, you need to add it to the list of available document types for you. Find out more about how you can select document types: How to select document types for document tasks
---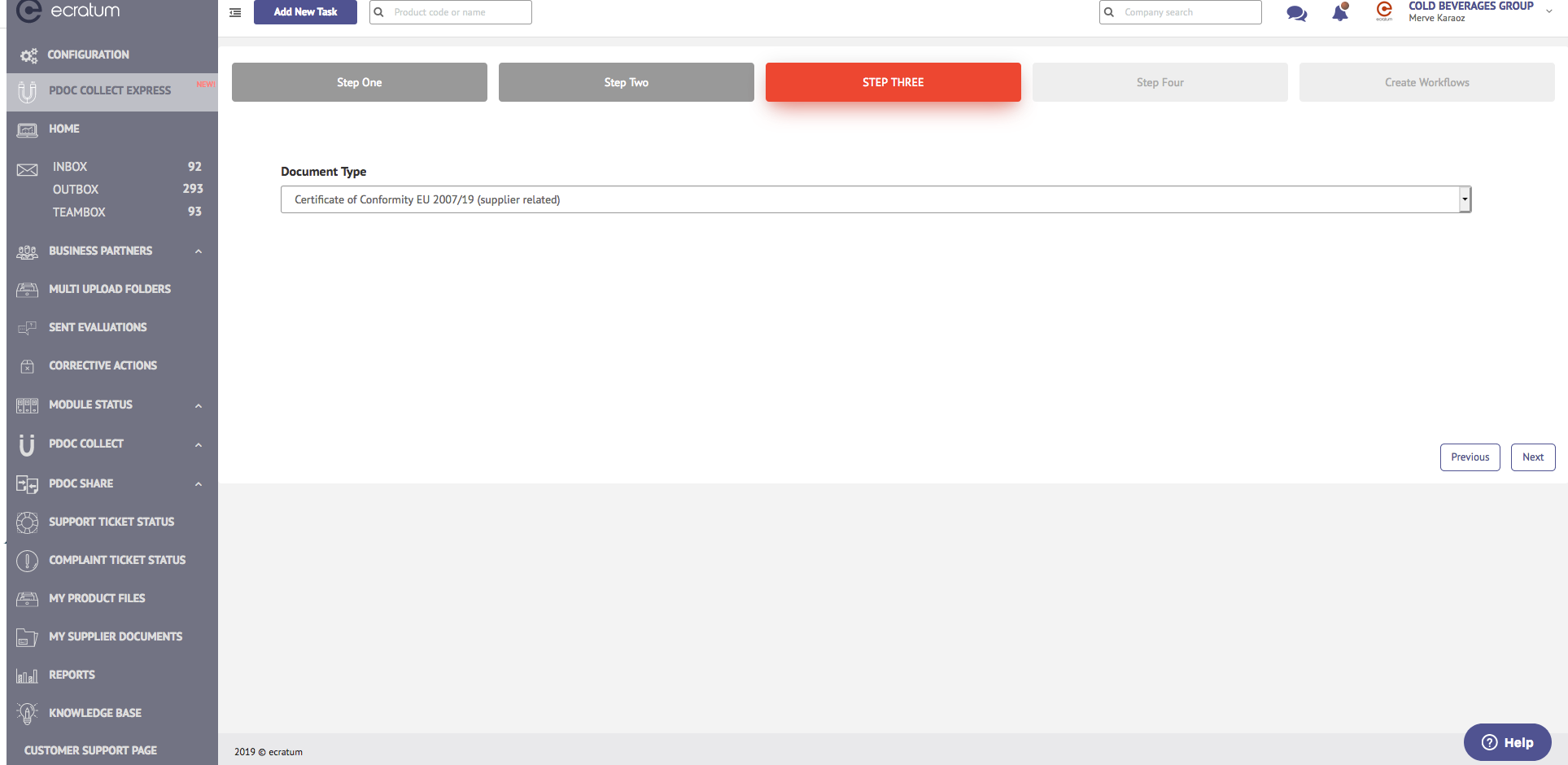 ---
Step 4. Select a responsible user
Select a user from your company account that will be responsible for the actions defined in the workflow.
---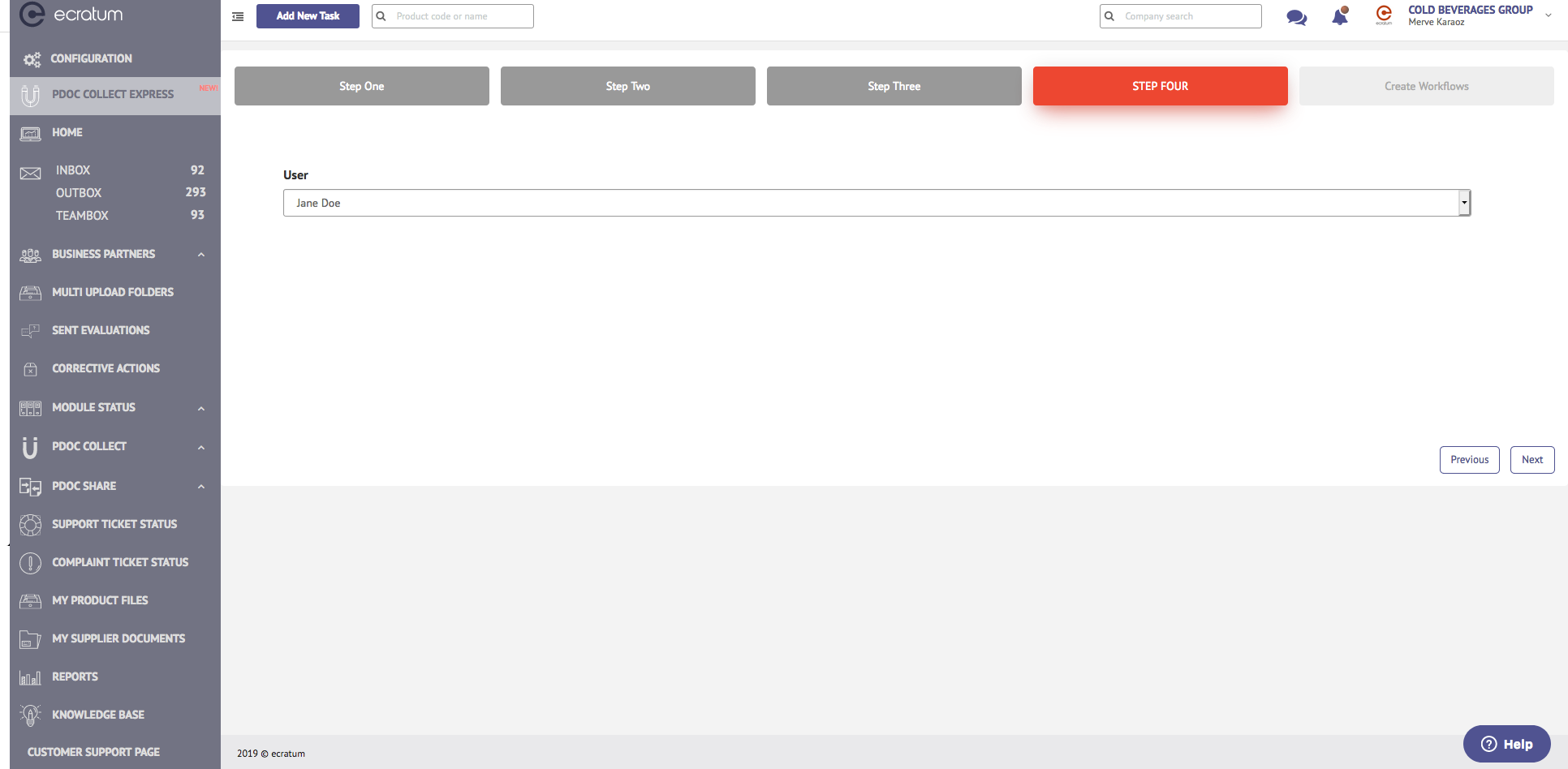 ---
Step 5. Finish creating a workflow
At the end of the steps you have taken, click on the

Create Workflows

button to complete creating the workflow.
---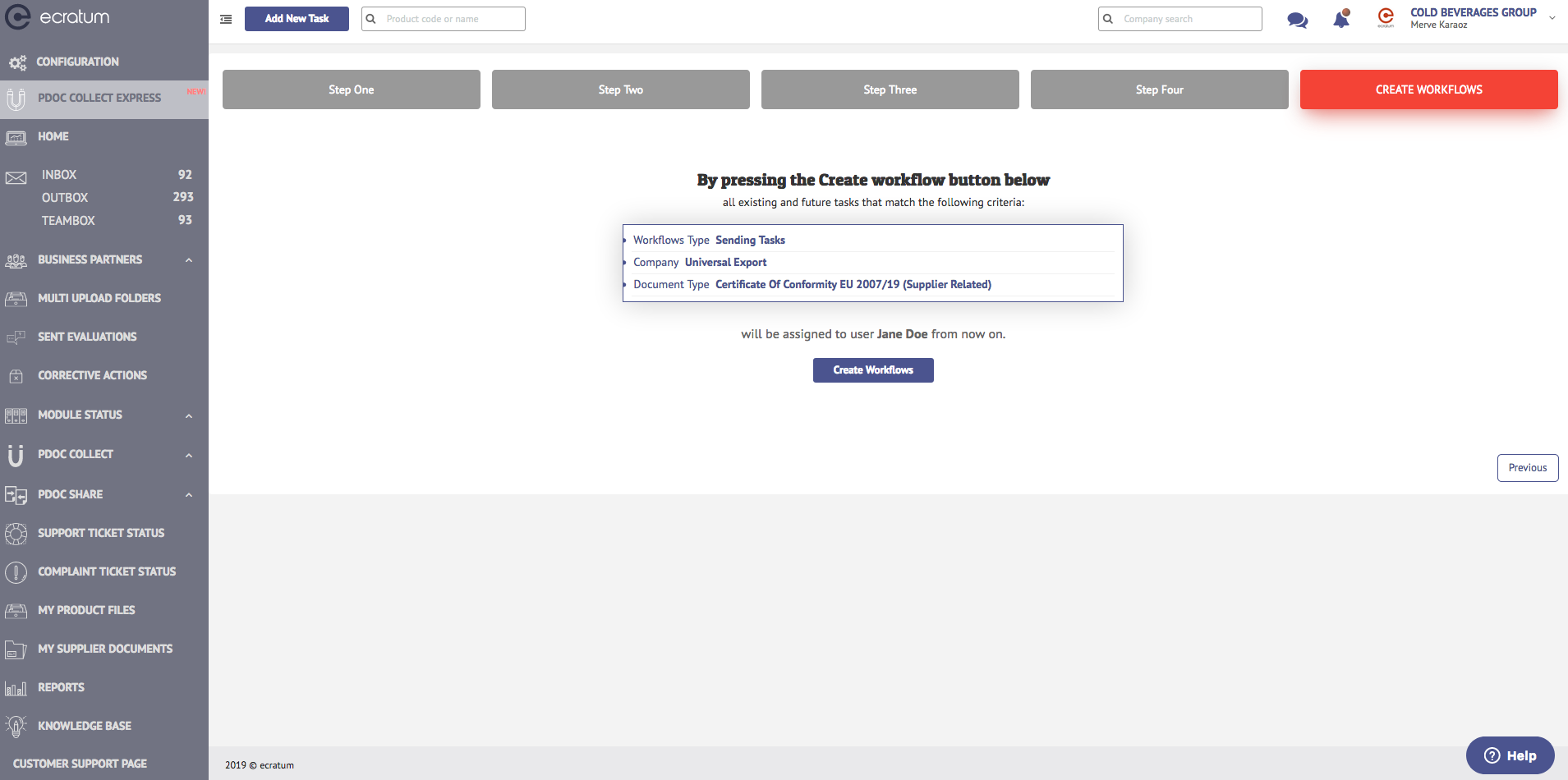 ---
Once a document workflow is created, it can be deleted anytime. To delete a document workflow:
Go to the

Document Workflows

by clicking on the

Configuration

item.
---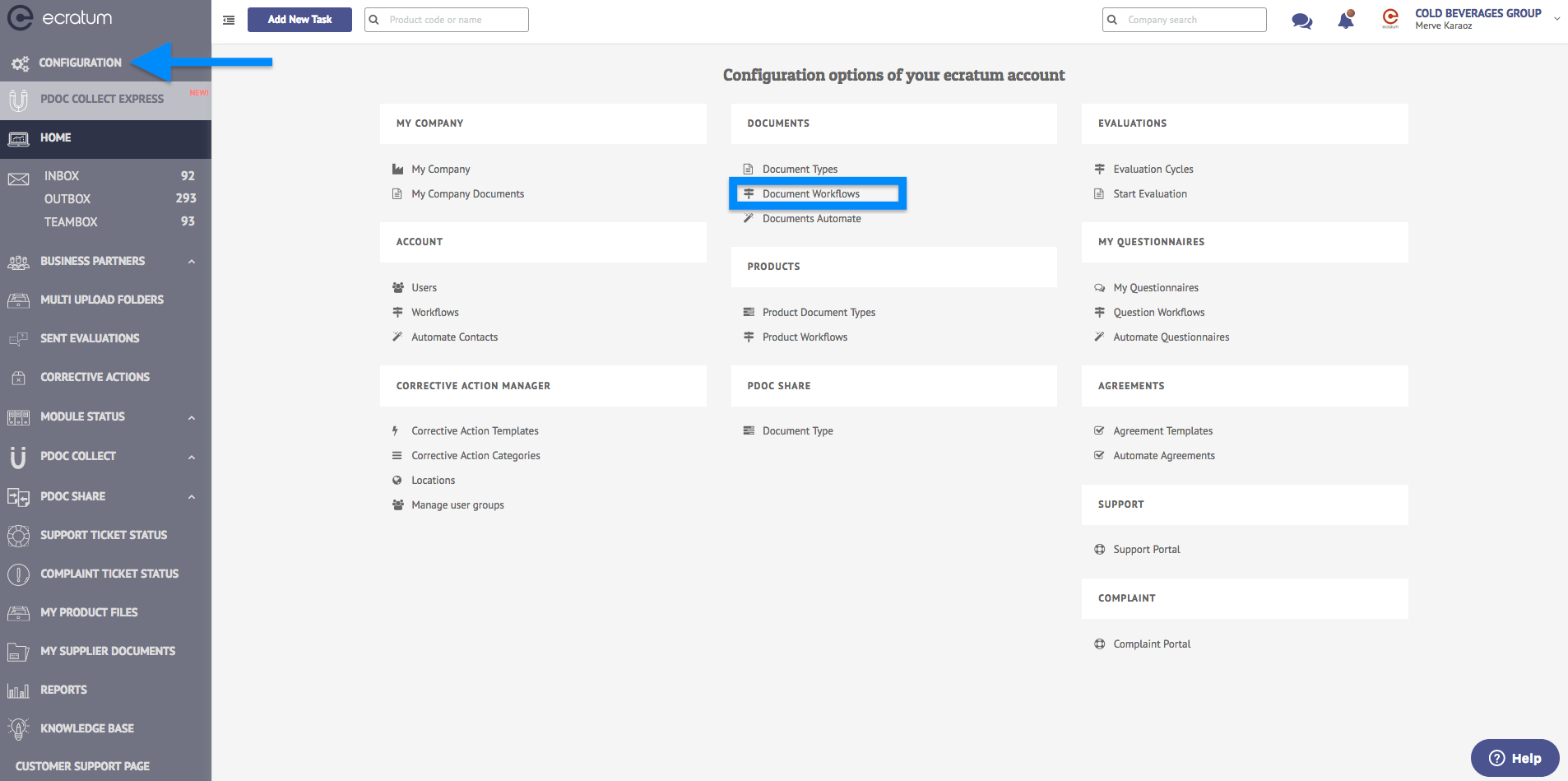 ---
Click on the

Actions

button of which the workflow you want to delete and press

Delete

.
---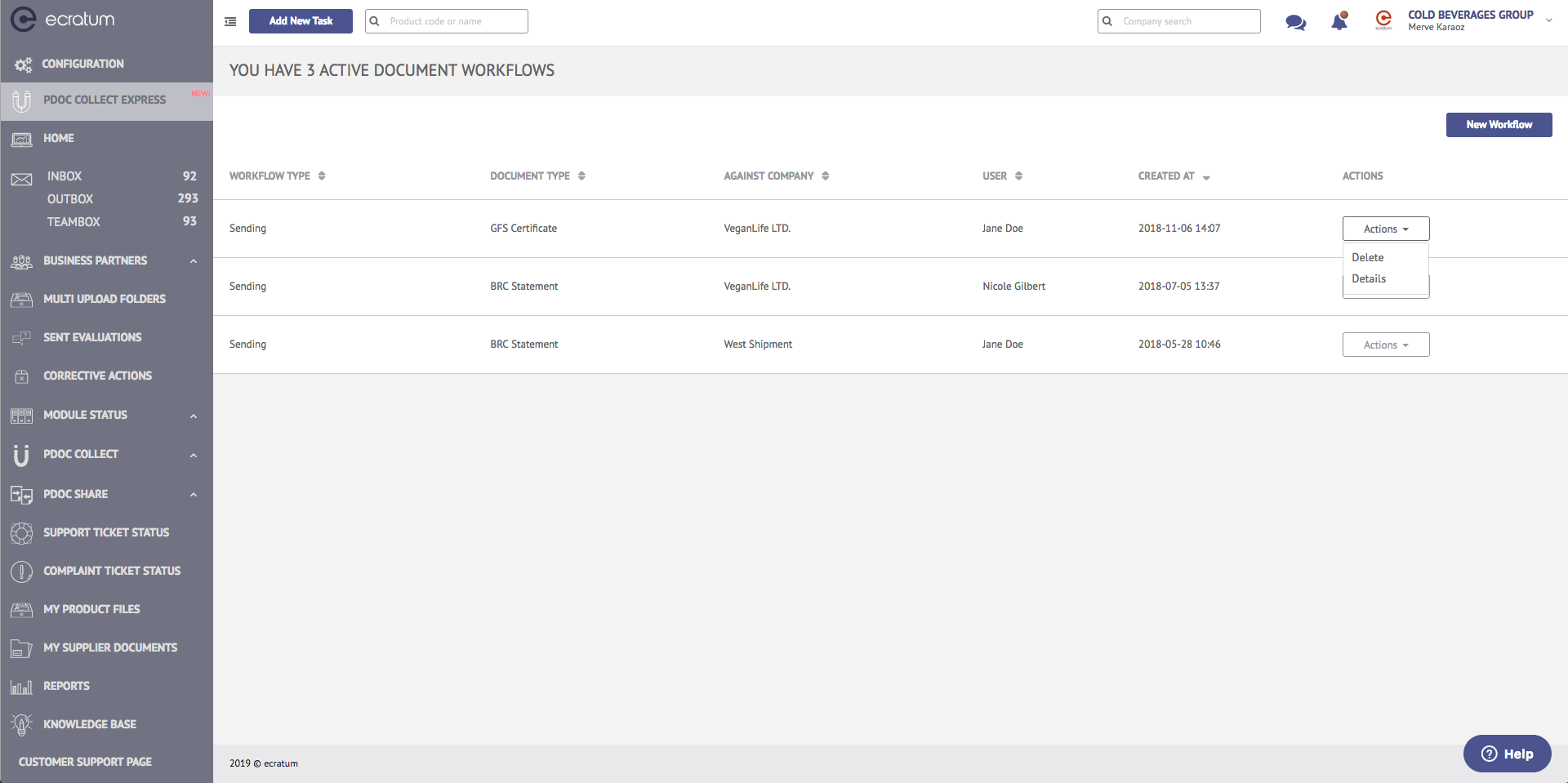 ---