In ecratum, some product documentation you collect from your suppliers have an expiration date and when a product document received from your supplier expires, the status of the task that is associated with that document becomes Expired. The expired product documents are accessible through the Archive which is described in this article.
To view your expired product documents, take the following steps:
Go to the

Product Documentation

page which is located under

PDoc Collect

tab in the sidebar.
---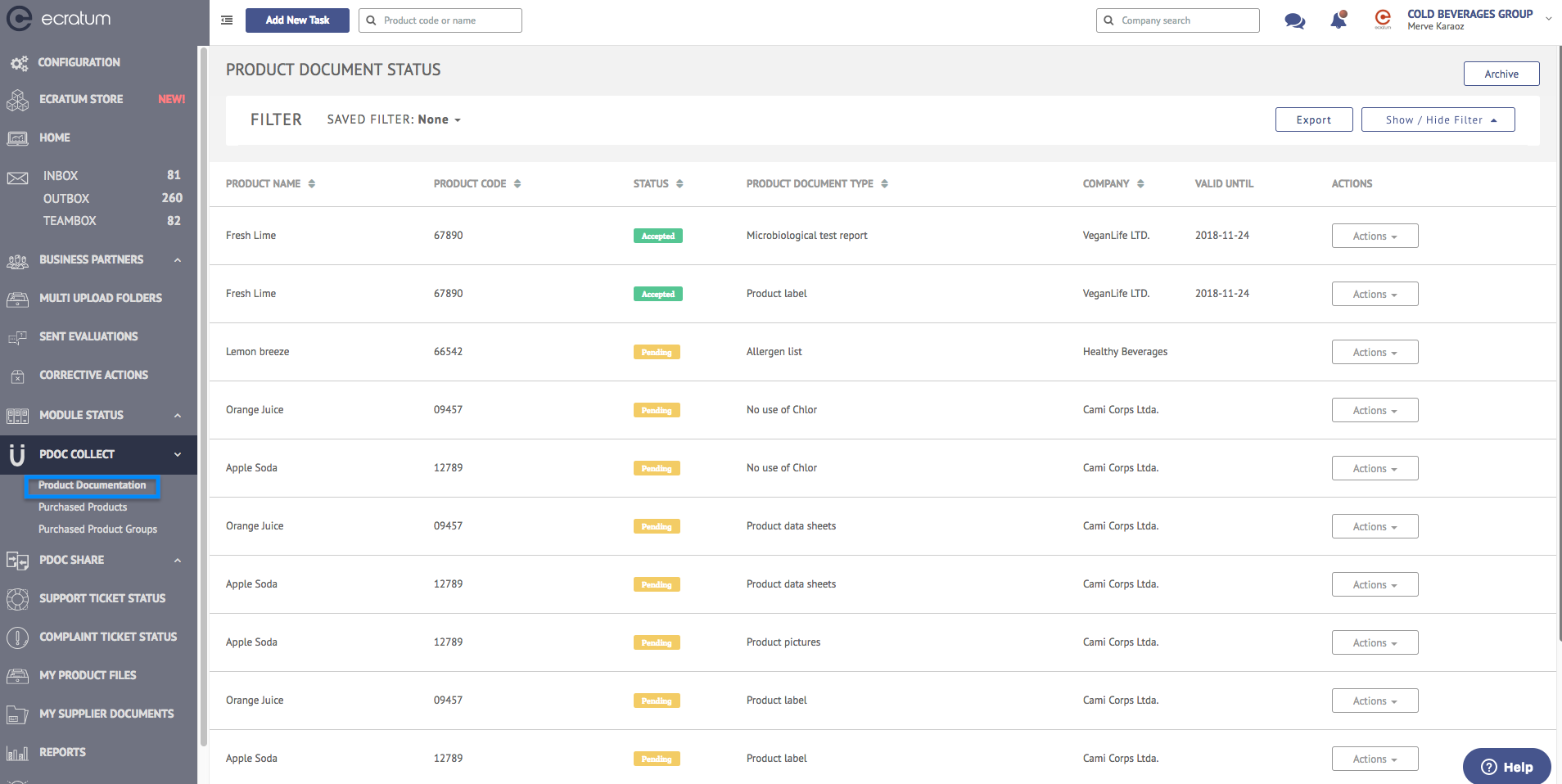 ---
On the

Product Documentation

page, click the

Archive

button.
---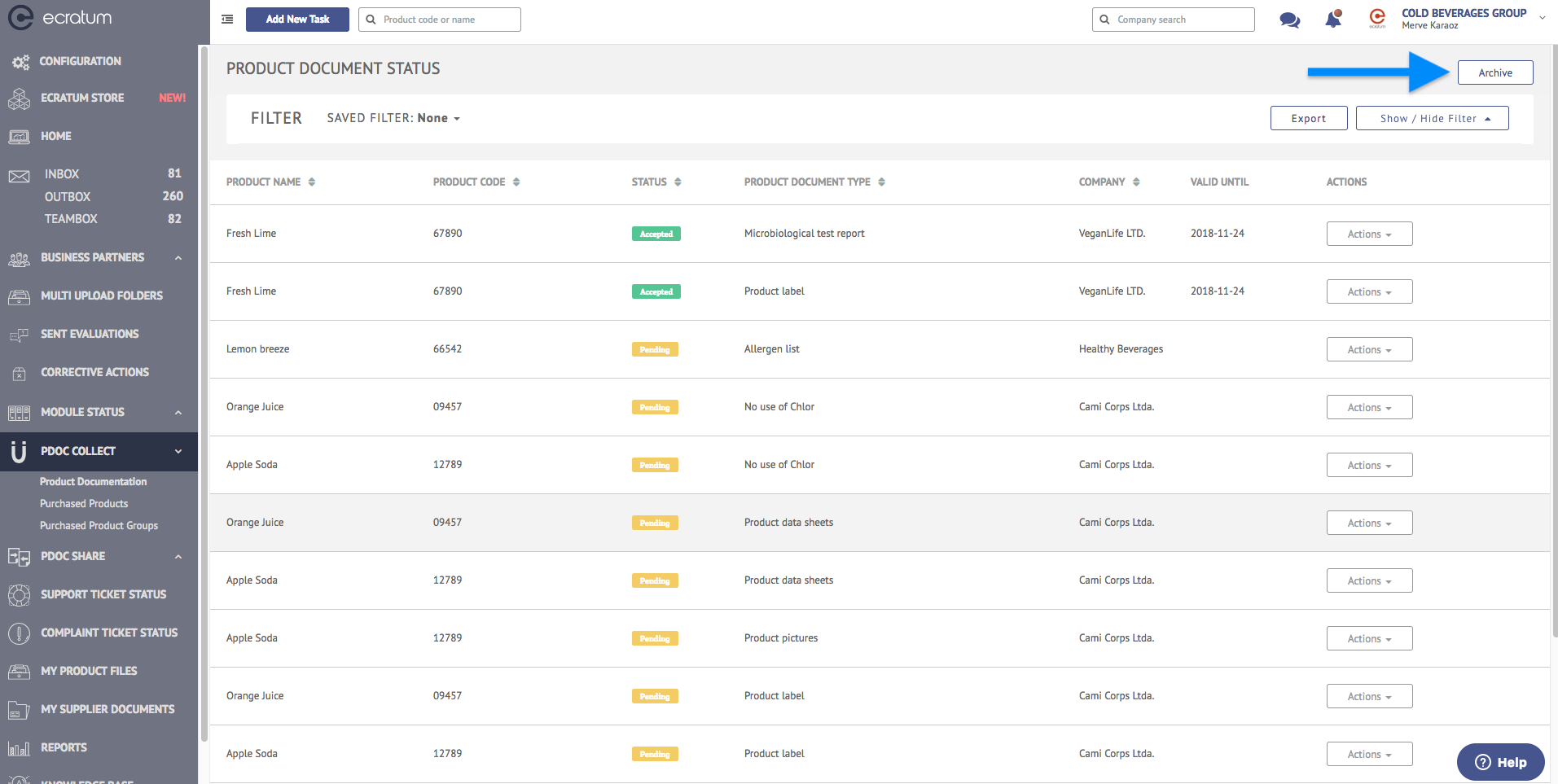 ---
You are now taken to the page where you can view a list of your expired product documents.
---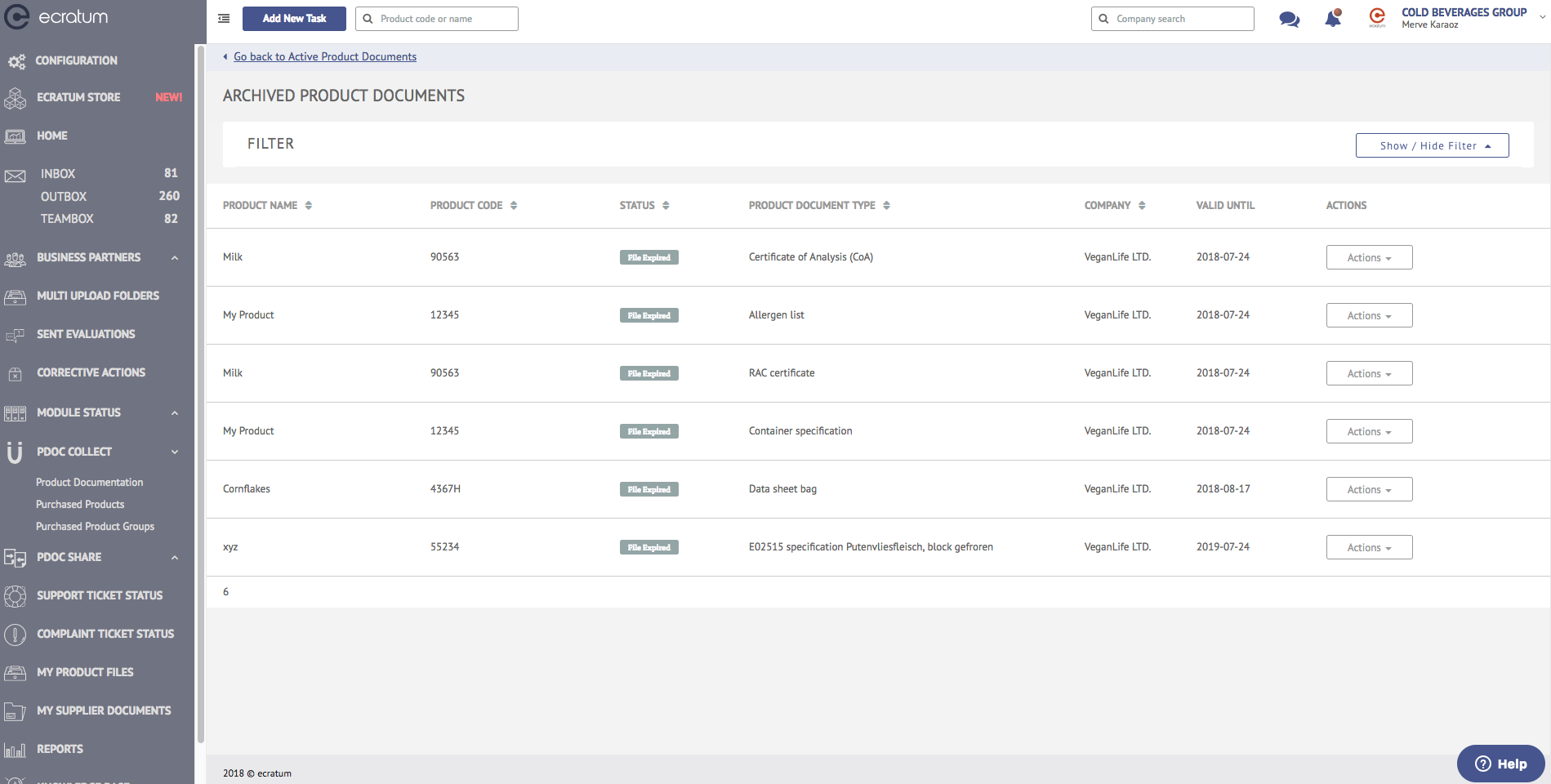 ---
The Archived Product Documents page enables you to perform some actions with each of the expired product documents:
Download:

You can download the expired document when you click on the respective product document's Actions button and then select the Download option.

View file:

You can view the expired document without downloading it.

View task:

You can go to the task's detailed page for which expired document is provided.

Product Page:

You can go to the product's page that the expired document is associated with. Here, you can edit that product and view the timeline for it.
---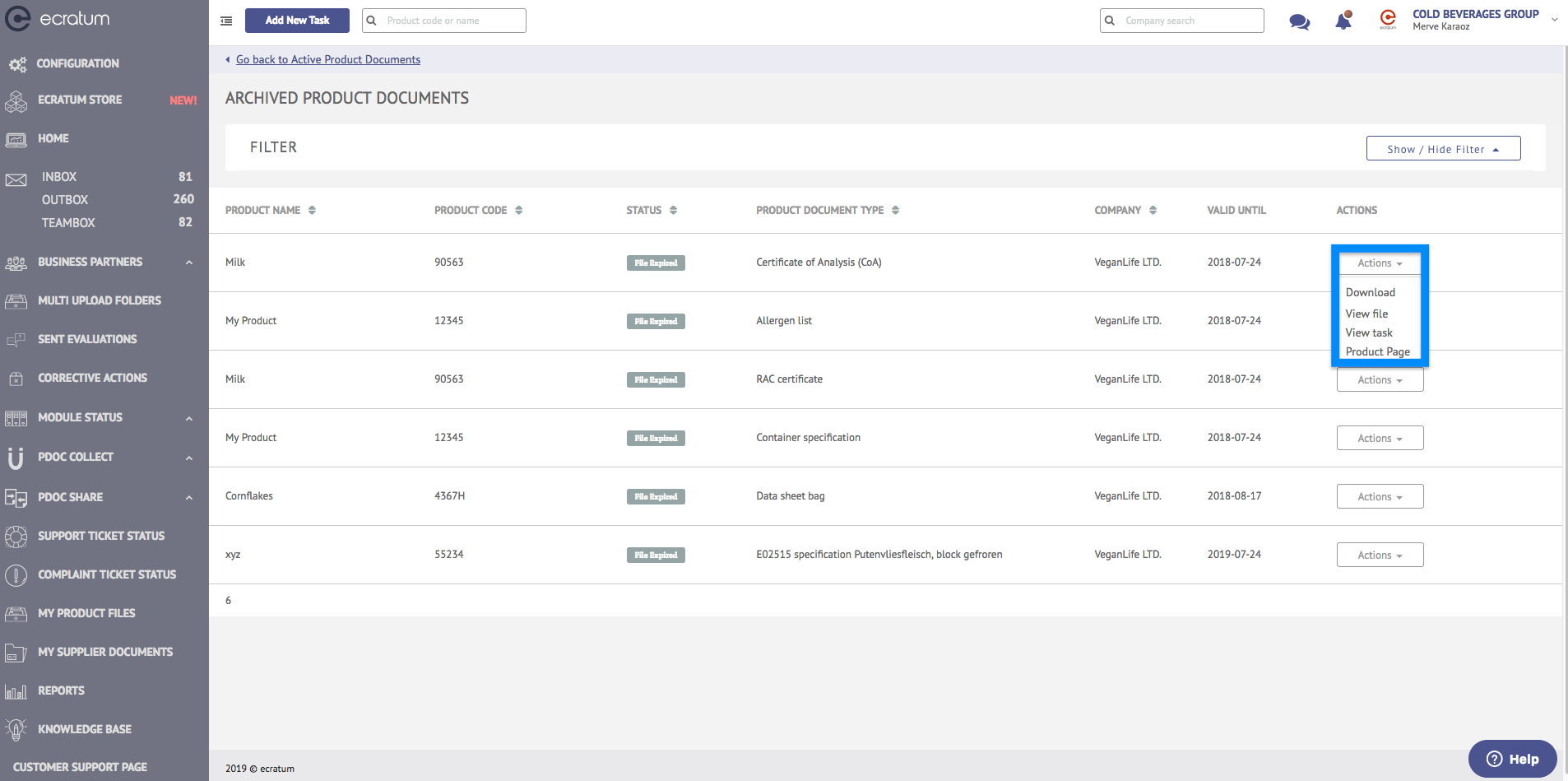 ---
In order for you to find a particular expired product document among the archived product documents list, there is a filter feature added to be used. When the Show/Hide Filter button on the Archived Product Documents page is clicked, you will be shown several filtering options that help you find the expired document you look for easily. You can filter your search by:
Document type

Companies

Product Name

Product Code

Company Groups
---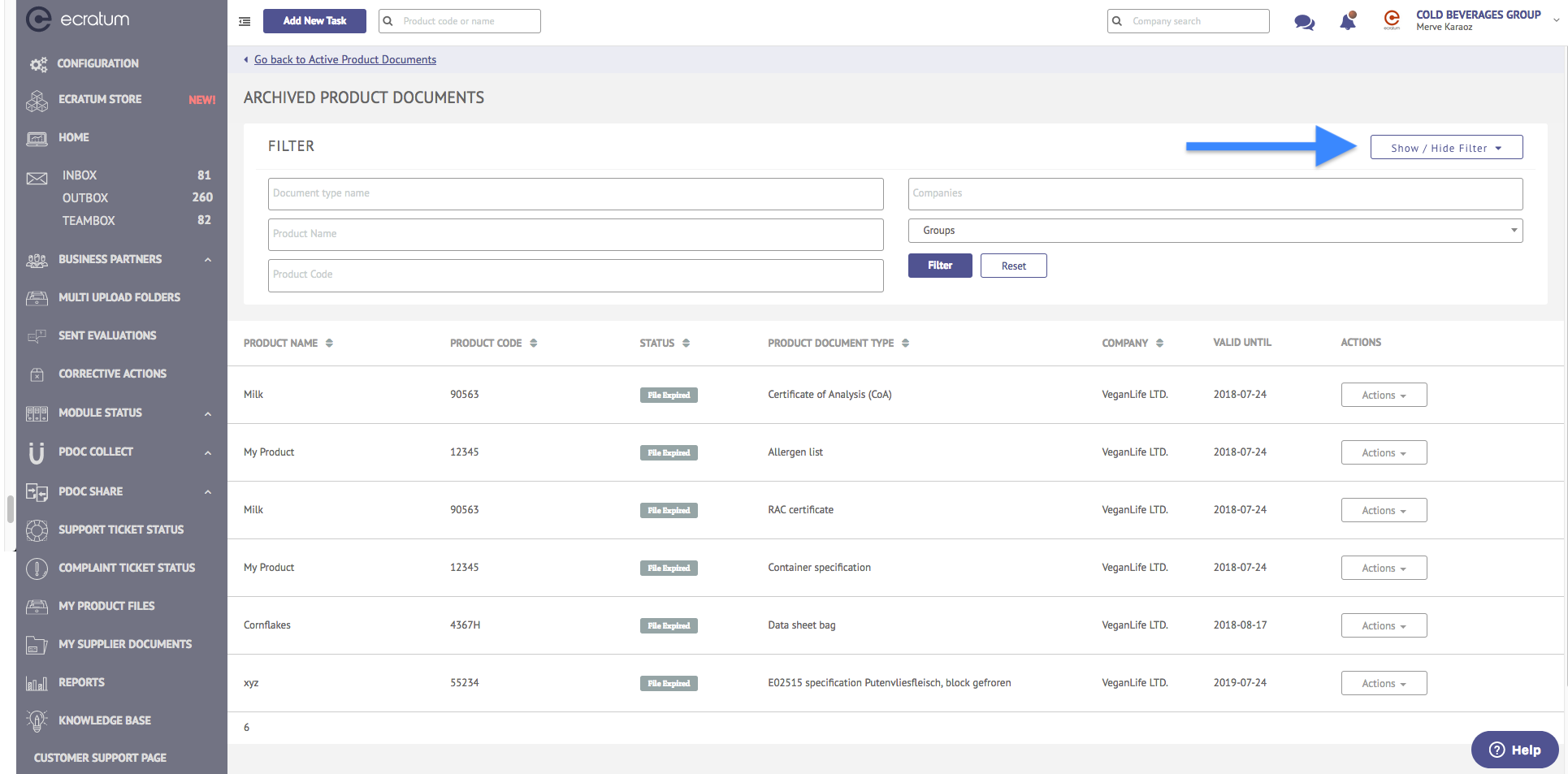 ---
Note:

If you click the Renew Task button in an accepted product document task, the task will be immediately moved to the archive and a follow-up task for the same document and product will be created. Besides, product documents that reached their revalidation date and were replaced with a new file can also be found in the archive.