How to work with Multi-Upload-Folders
The Multi-Upload-Folder allows you to accept several identical documents in just a few clicks.

This requires that your supplier has uploaded the documents with Multi-Upload, to ensure that it is the same document for multiple tasks.

You will find the Multi-Upload-Folder on the left menu under Business Partners.
---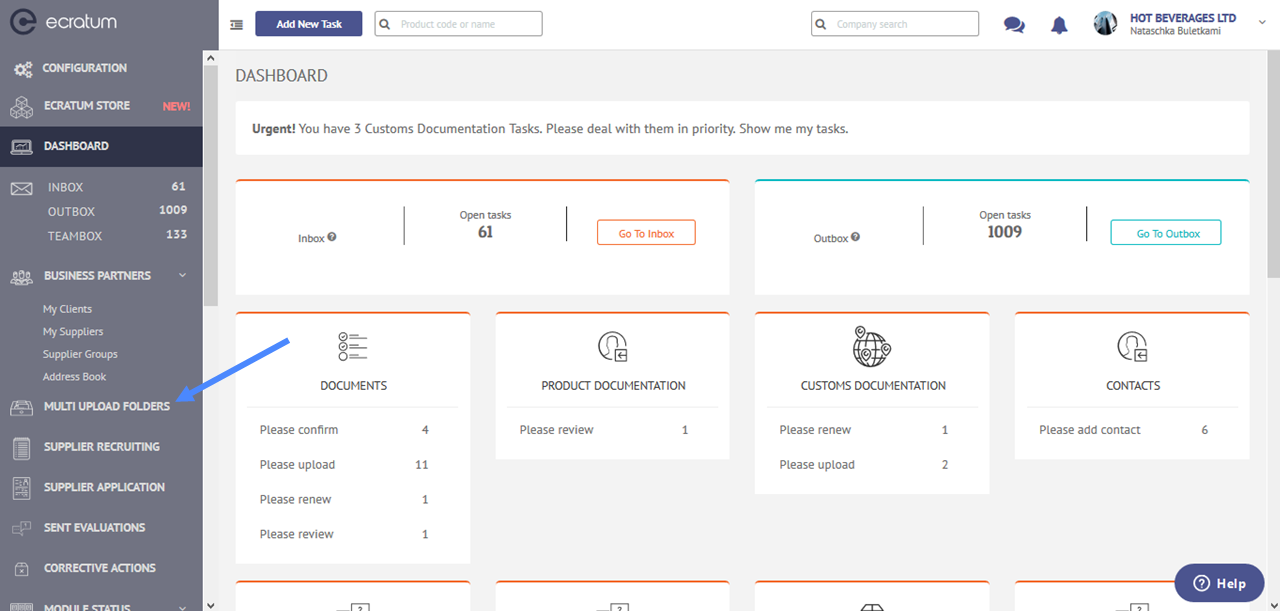 ---
You will be redirected to a page where you can see a separate folder for each Multi-Upload your suppliers have made. To quickly find the tasks you want to work on, you can click on the filter in the upper right corner. You have the option of filtering for single or multiple products, suppliers, document types or supplier groups.
---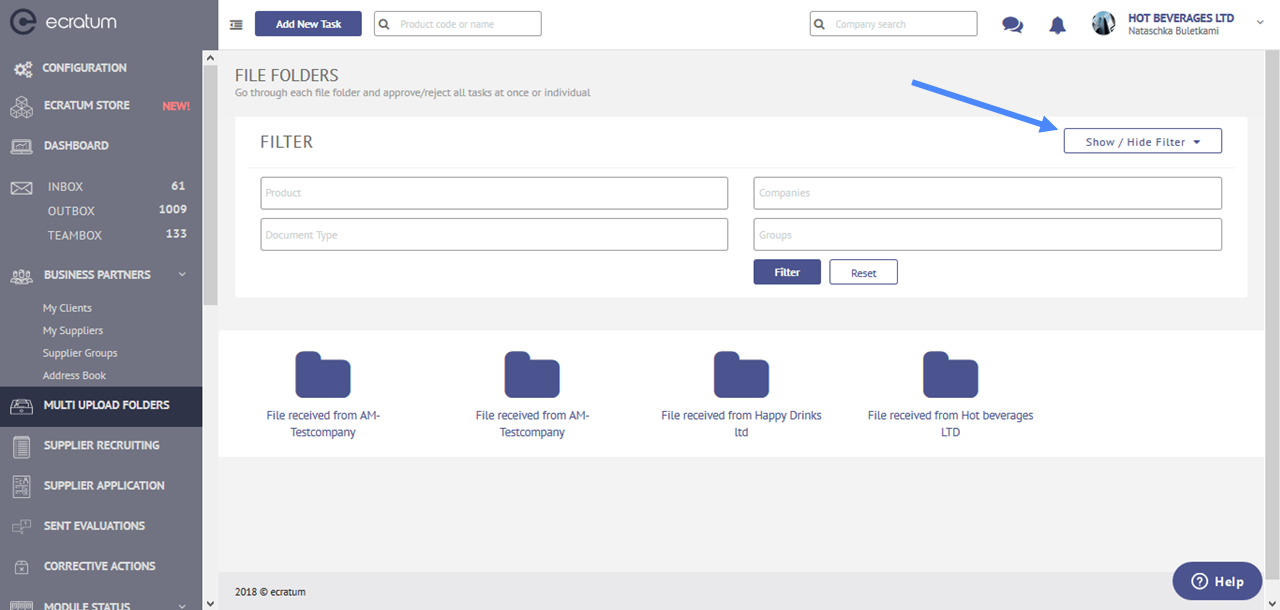 ---
After filtering, only folders containing at least one task concerning the filter will be displayed. Please select a folder for which you want to check the tasks.

You get to the folder view. Here you have the option to filter for different products or document types in the upper right corner too. On the left side, you will find a list of tasks for which the document on the right was uploaded.

Next to each task, you will find a checkbox which you can use to select the tasks you want to perform an action. (Tasks hidden by the filter are not affected by your action)
---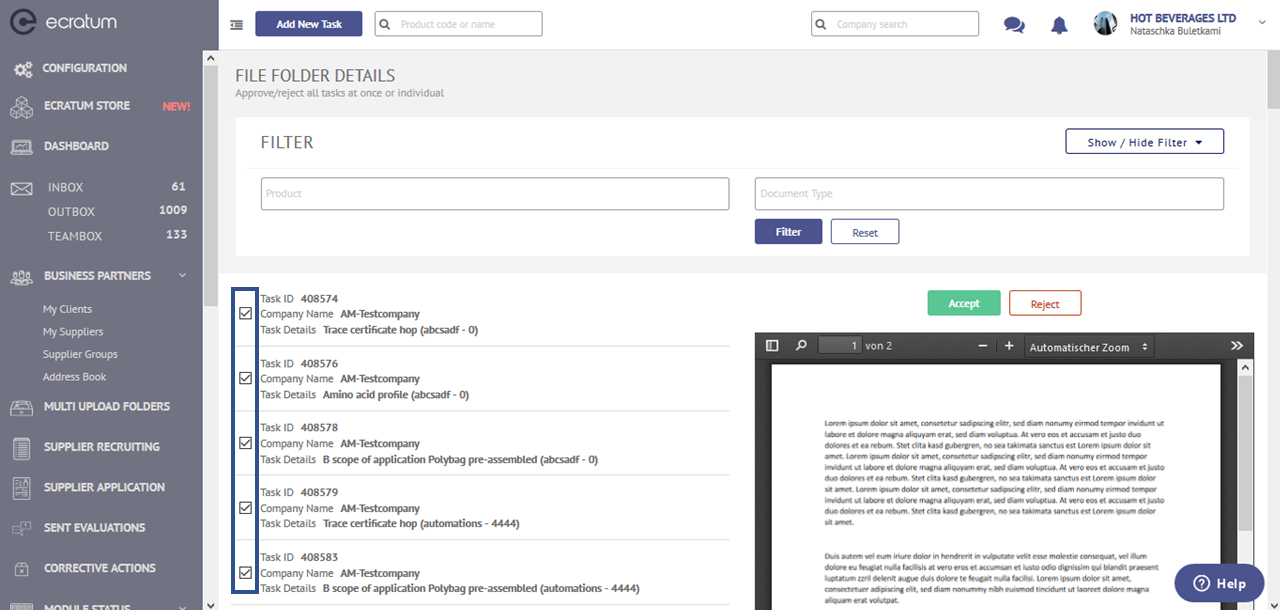 ---
You can now accept or reject the document on the right for all the selected task. If you reject the task, you will be asked to leave a comment. This comment is automatically added to all rejected tasks.

If you want to continue editing the tasks that you have not previously selected, click on the folder again and proceed as described above.