Improvements
ecratum has redesigned its store to improve the process of activating products in the application. The store has also moved up on the side menu for easy visibility to users.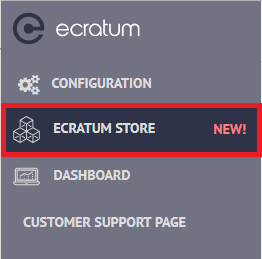 Products in the new store have been grouped into Customer Management Tools and Supplier Management Tools for easy identification.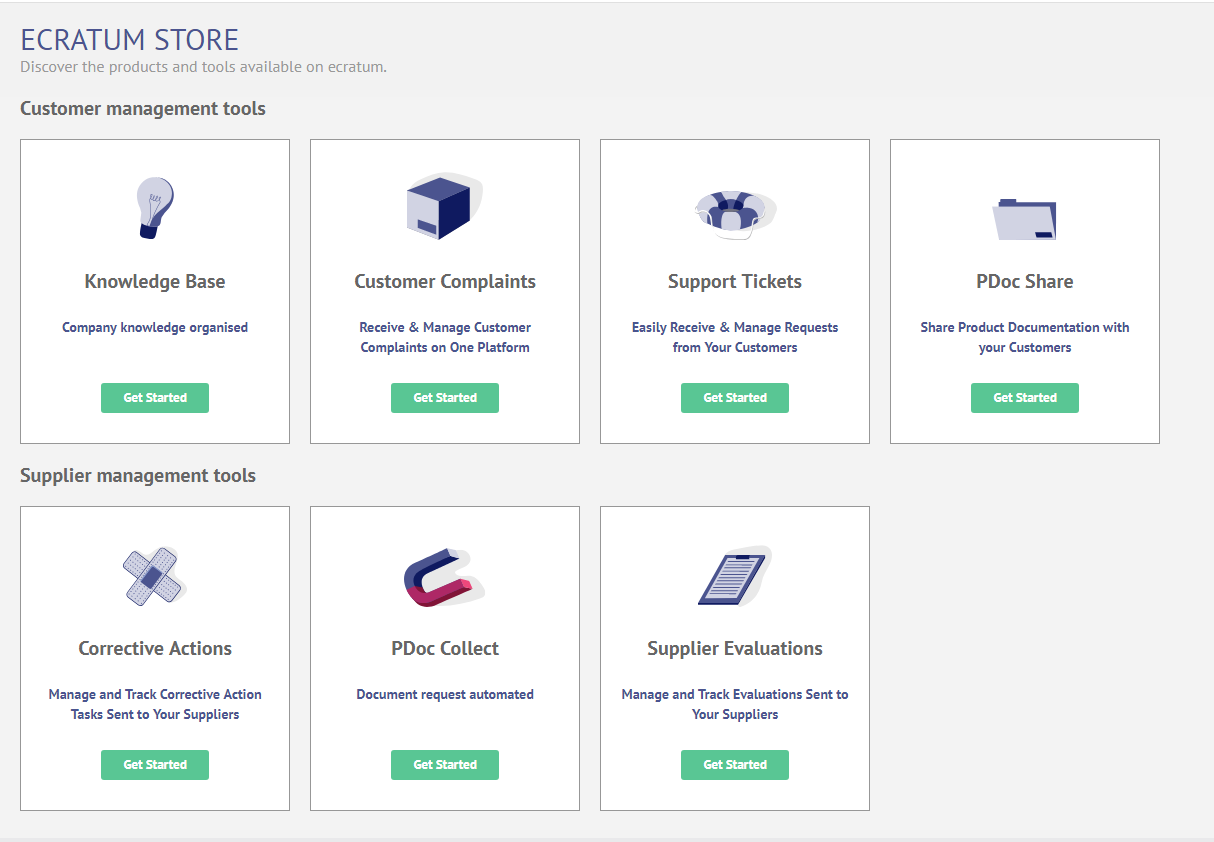 Product Pages for each product in the store have been also introduced. These product pages contain detailed information about the product.
Users can access these pages by clicking "Get Started" of a product.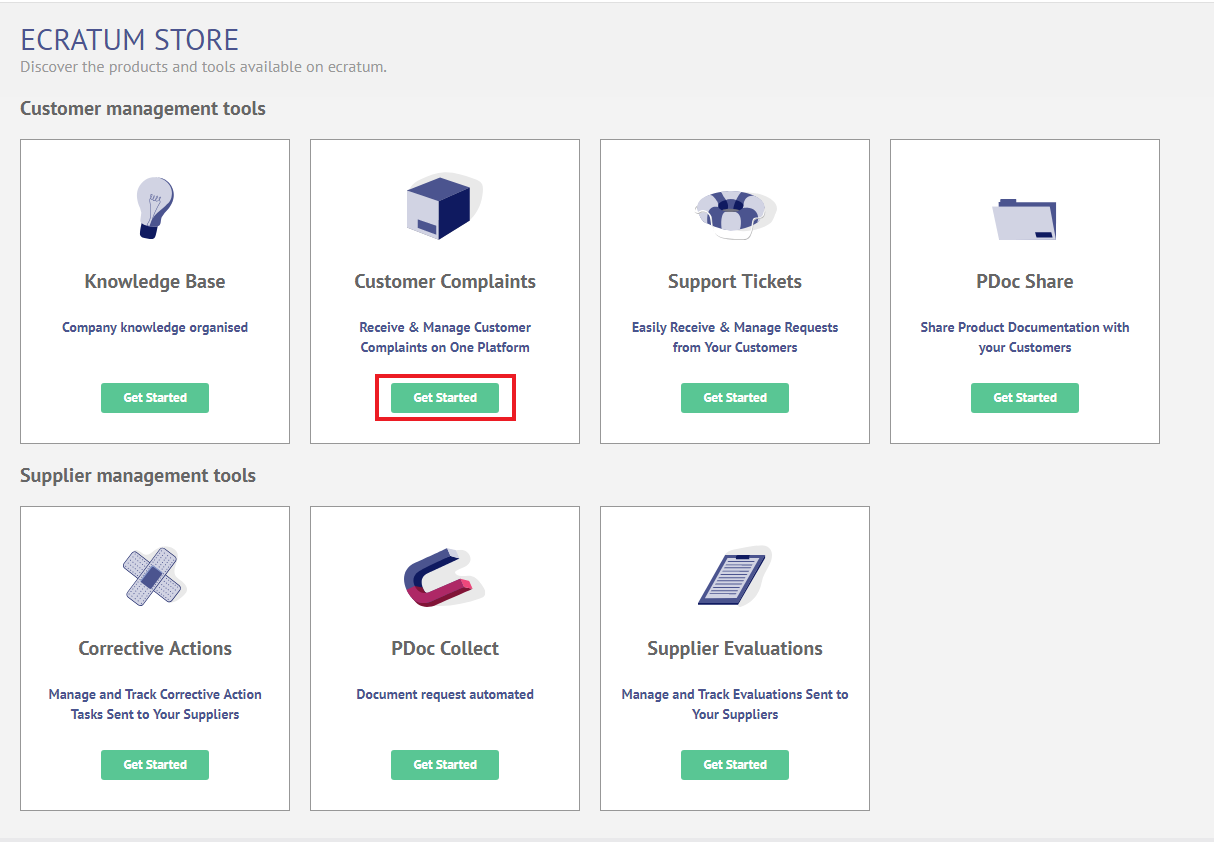 Already activated products can be managed by clicking on "Manage" of the product.