ecratum presents a new plan that contains all the needed abilities that you may need to manage your company on ecratum.
Profile Manager includes:
The ability to edit your company profile
The ability to upload your company related documents such as certificates and other documentation
The ability to manage your company's visibility on https://app.ecratum.com/atlas/
Profile Manager is available for companies with 1 subscriber. The account owners and selected users of some specific companies are given the subscription of the plan. In order to see this specific plan in your subscriptions page, go to My Subscriptions.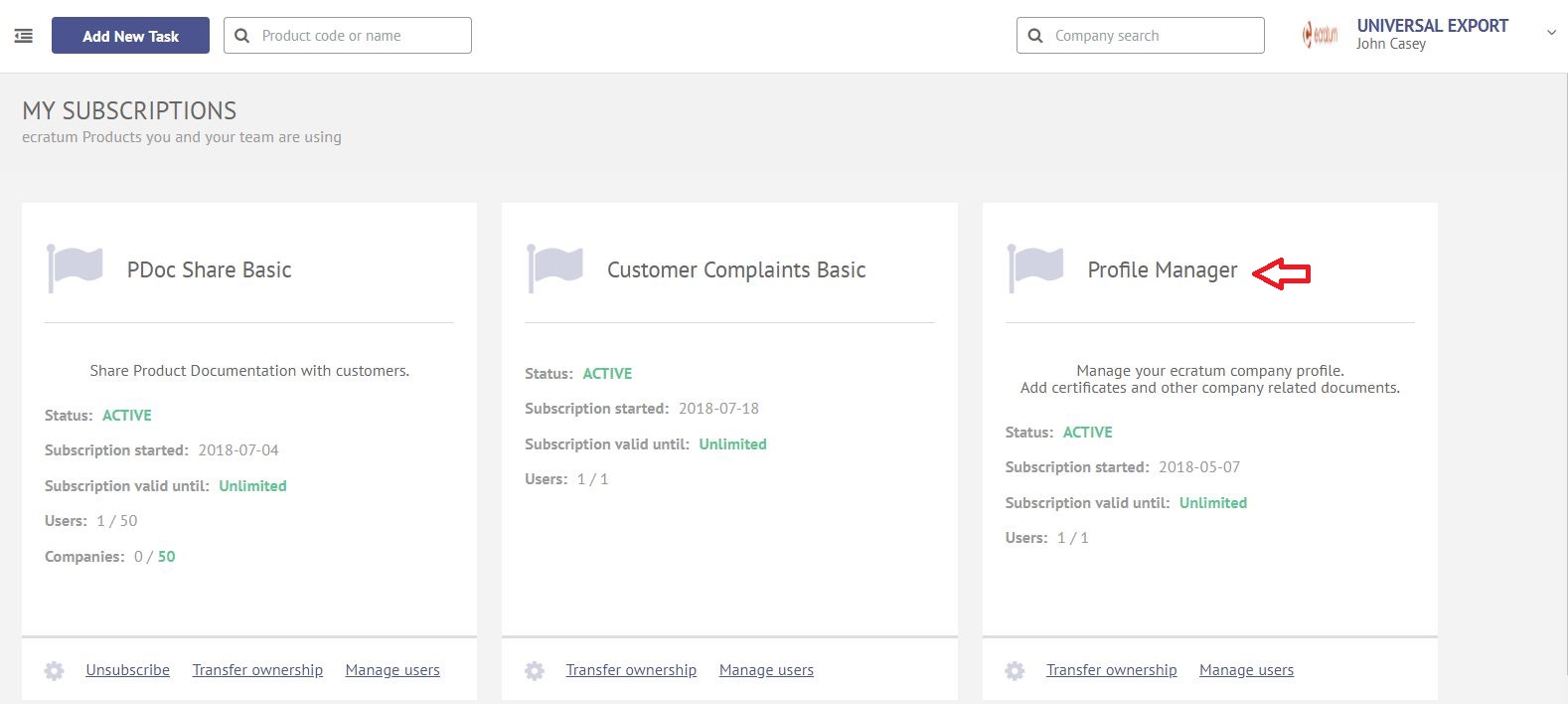 Note:

Please keep that in mind, if you are an account owner of a company that holds a custom plan subscription, you are not given the Profile Manager plan unless it was given to you before by our Customer Support. Not being given this plan does not keep you and other users from your company with the abilities listed above away from editing their company profile or uploading company documents.

You can get further information about how to manage your company on profile by reading this article available in our Knowledge Base.