ecratum has released its own messenger. You can now easily chat with your team and business partners on the ecratum app. It is meant for quick instant message communication. The ecratum messenger allow users to make suggestions, solve pending tasks and offer support with your business partners - all in one continuous conversation.
The main messenger icon is located on the right of the top bar of the application.

The main screen of the messenger is divided in two:
On the left side of the screen, the searcher is located, where you can search for users by typing a user or a company name.
On the right side of the screen, you will be able to see the conversation between you and the other user.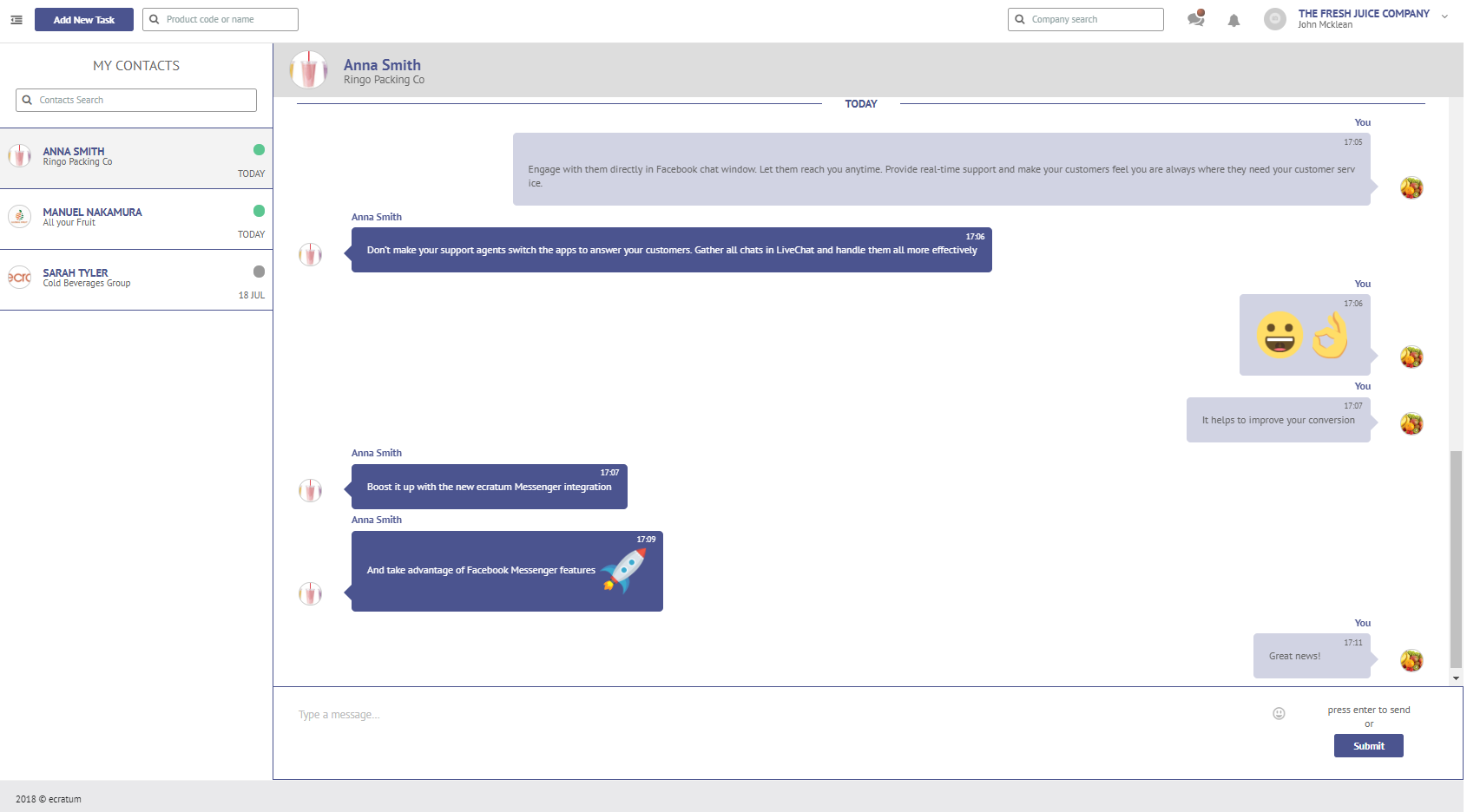 By having a look on the status color ball, you will notice if a user is connected or not, where the gray color stands for offline and green color stands for online.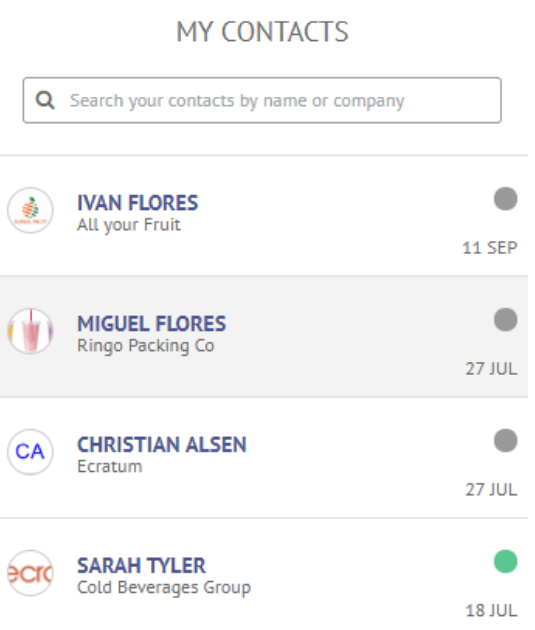 At the bottom part of the menu, is located the typing bar, emoticon action and the submit button action.

To get further information about how you use the ecratum Messenger, click here.