You have two options to create a new producer to provide documentation for:
You can add the producer-companies to your account directly while editing the task. Simply enter the name of the producer in the text box Select a company in order to share and click on the create option.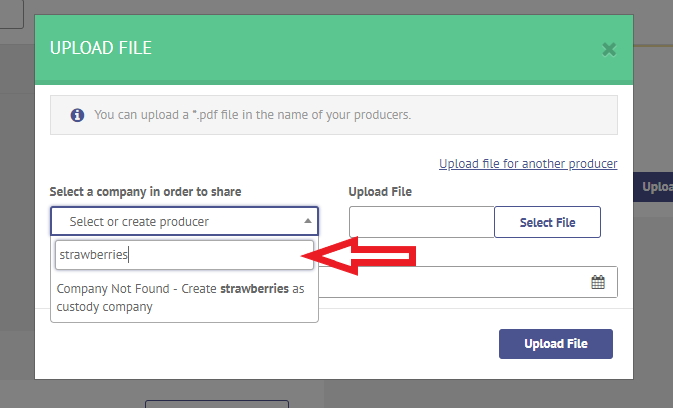 Note:

If the producer already exists it appears in the dropdown list.
The second option is to add a single producer through My Producers group. To add a single producer, follow the given steps:
Click on the Supplier Groups entry from the sidebar.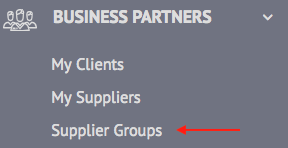 Then, click on My Producers out of listed groups.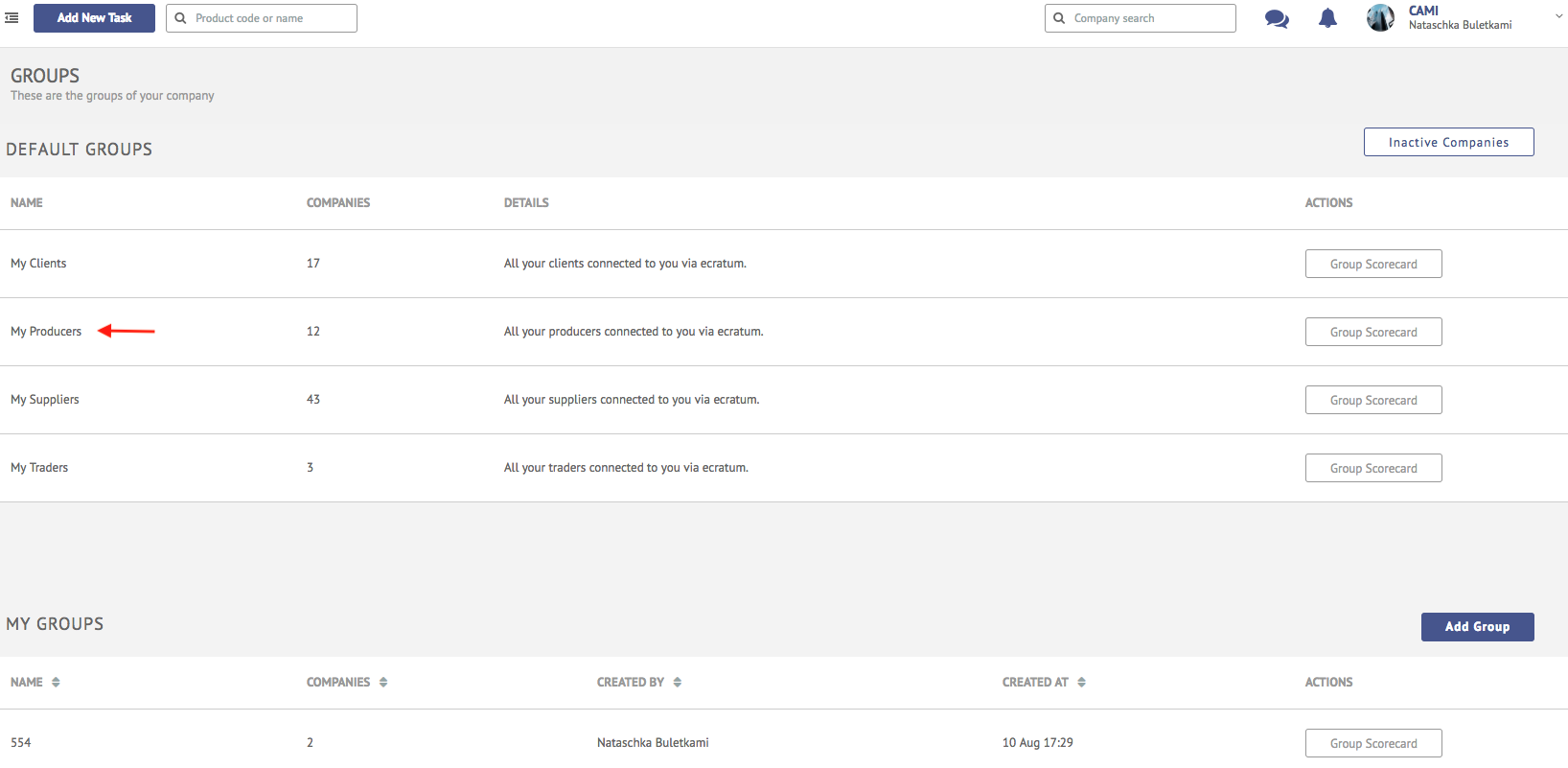 On the view to which you are taken, you can add a producer by pressing the Add A Single Producer button.

Enter a company name to the modal displayed after pressing the Add A Single Producer button and to complete the action press the Save button. Your producer is now added and can be selected on the tasks.


Read also: