To simplify the process of collecting multiple product documentation at the same time you can use automation feature for your Product Groups on PDoc Collect. On this page you can learn how to:
---
Set-up automation
After you have created or chosen the Group for which you would want to create automation, you have to start setting up your Product Group automation in order to send tasks. To do so, follow the steps as described below:
Add products:
To add product click on Add Product to Group button on the Products table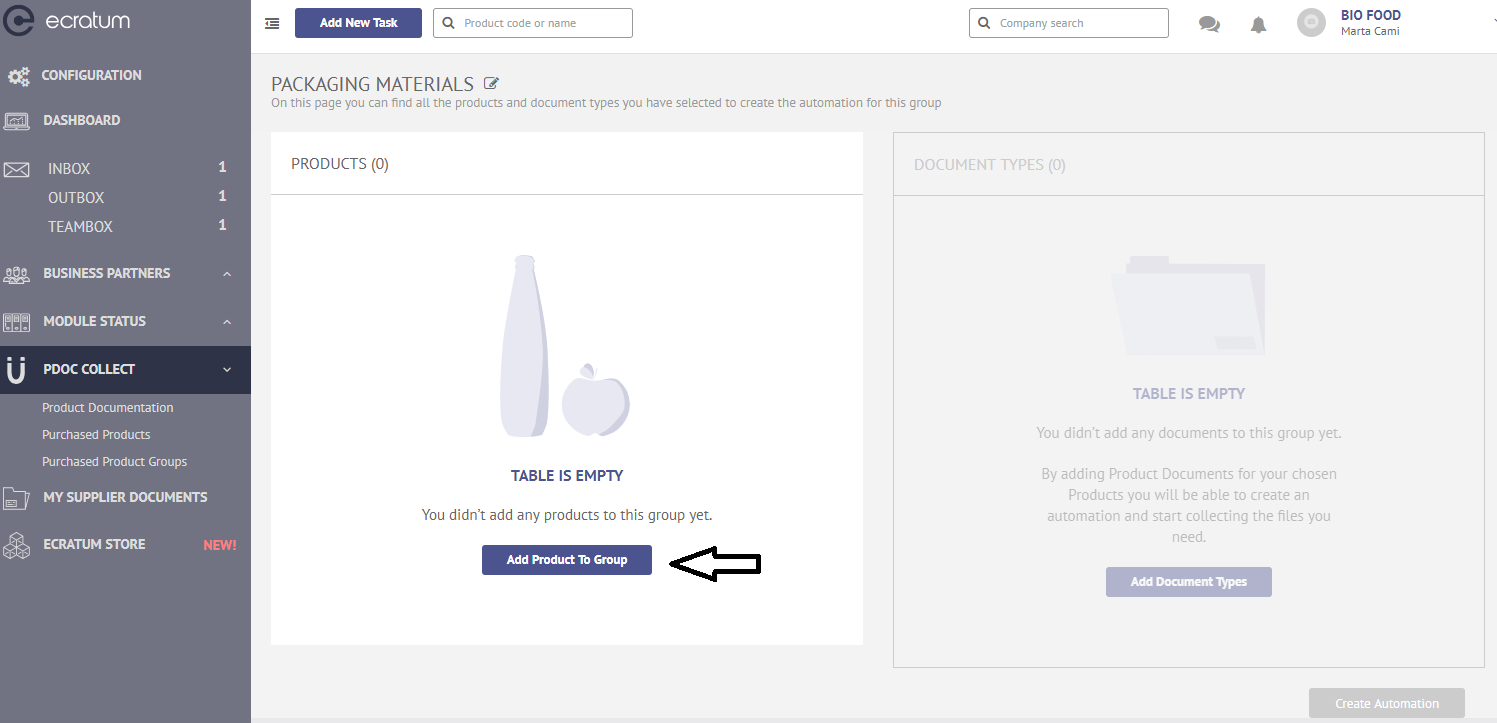 Next, you can choose from the products you have already inserted into your company account by selecting them on the dropdown list or if you want to create a new product, you can easily do it through clicking on Create New Product and insert the name and the code of the newest product into the fields. Once you have selected the products that will be added into the automation, click on Add Products and you will see them showing up on the Products table.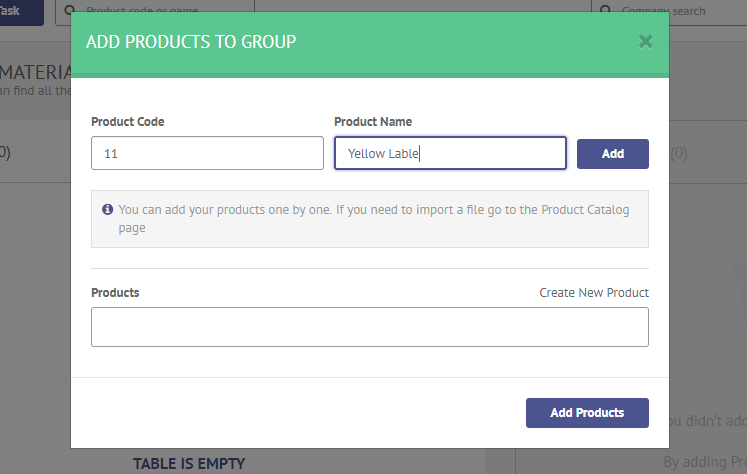 ---
Manage suppliers for products
To check or add suppliers for the products you have added you can click on the number of suppliers under the Suppliers column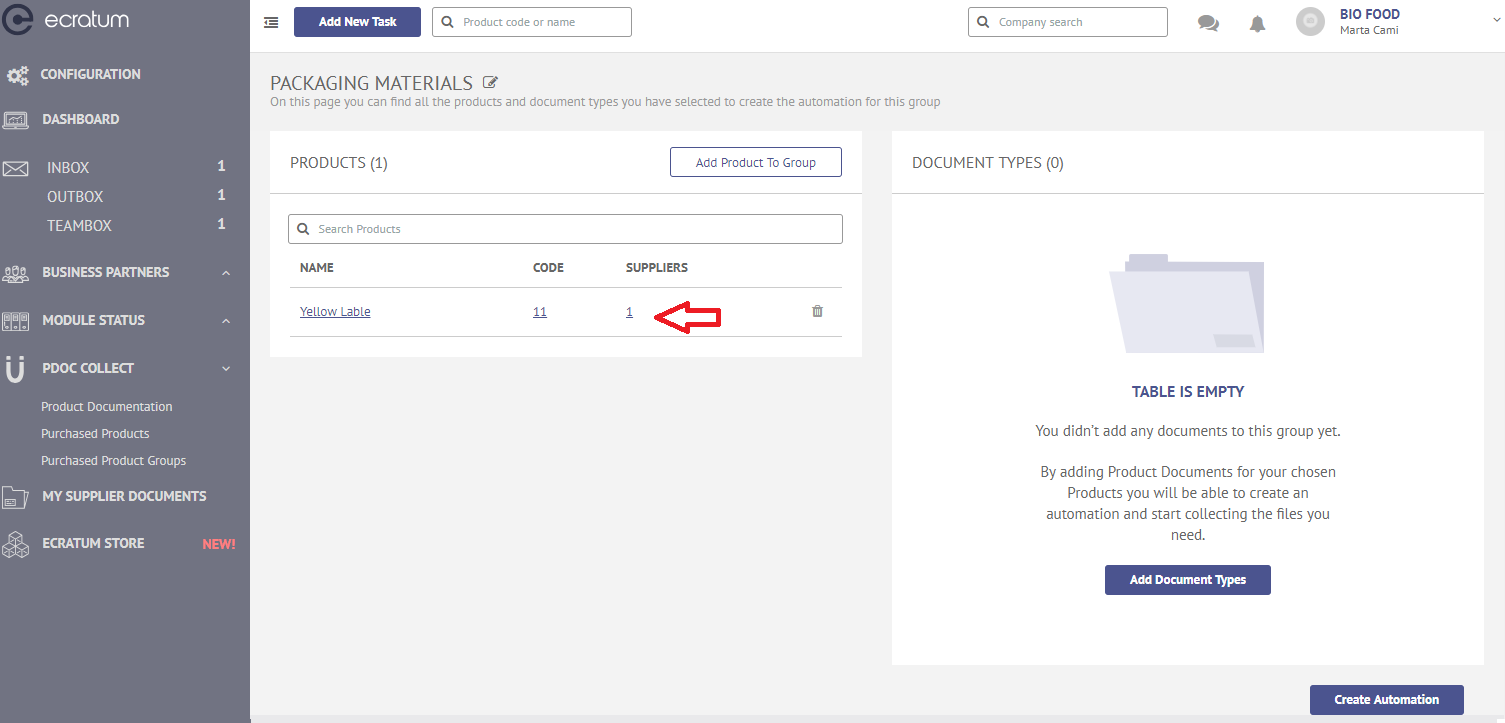 On this step, you can choose to add a supplier or delete the current one. Click on Close and all your changes will be updated on the Product table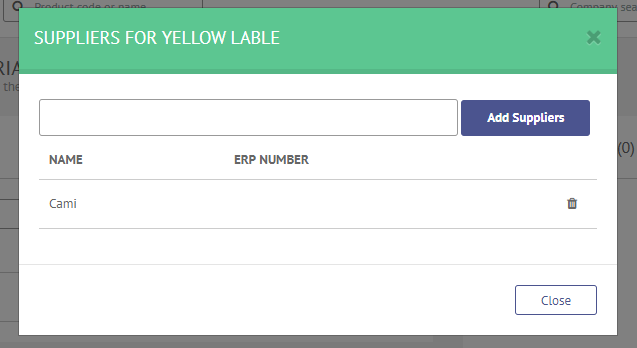 ---
Add document types
After you have added your Products, you can now start adding Document Types that you would like to request from your suppliers. To do this, click the Add Document Type button on the Document Types table.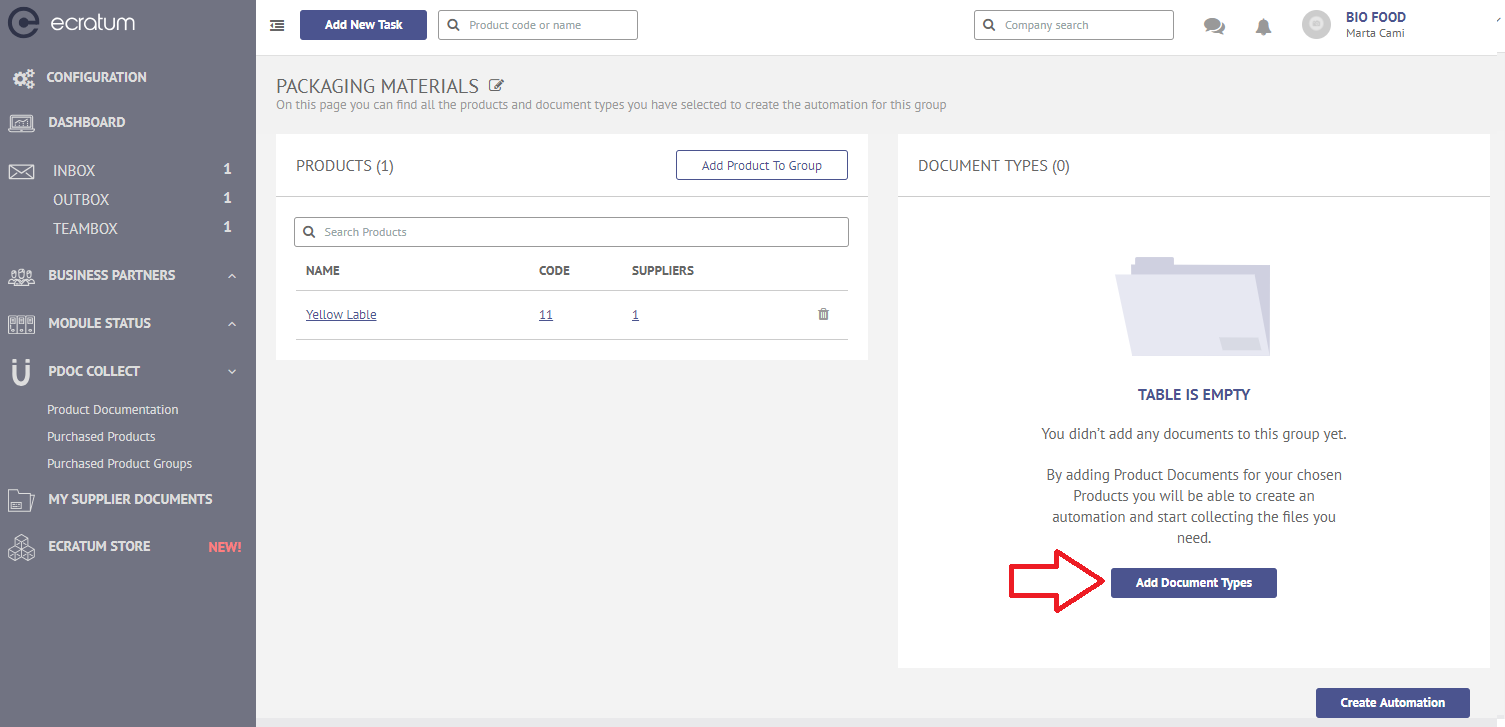 On the 'Add Document Types' modal, you can choose from the available document types that are already set up for your company or add a new one by clicking Add Document Type. After you have chosen the document types, click on Save and you will see them appear on the table.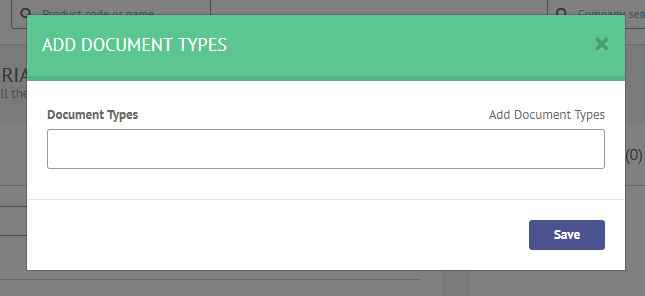 ---
Send tasks
Once you are done adding products and document types into the Purchased Product Group, you are now ready to send tasks using automation. To do this, simply click on Create Automation.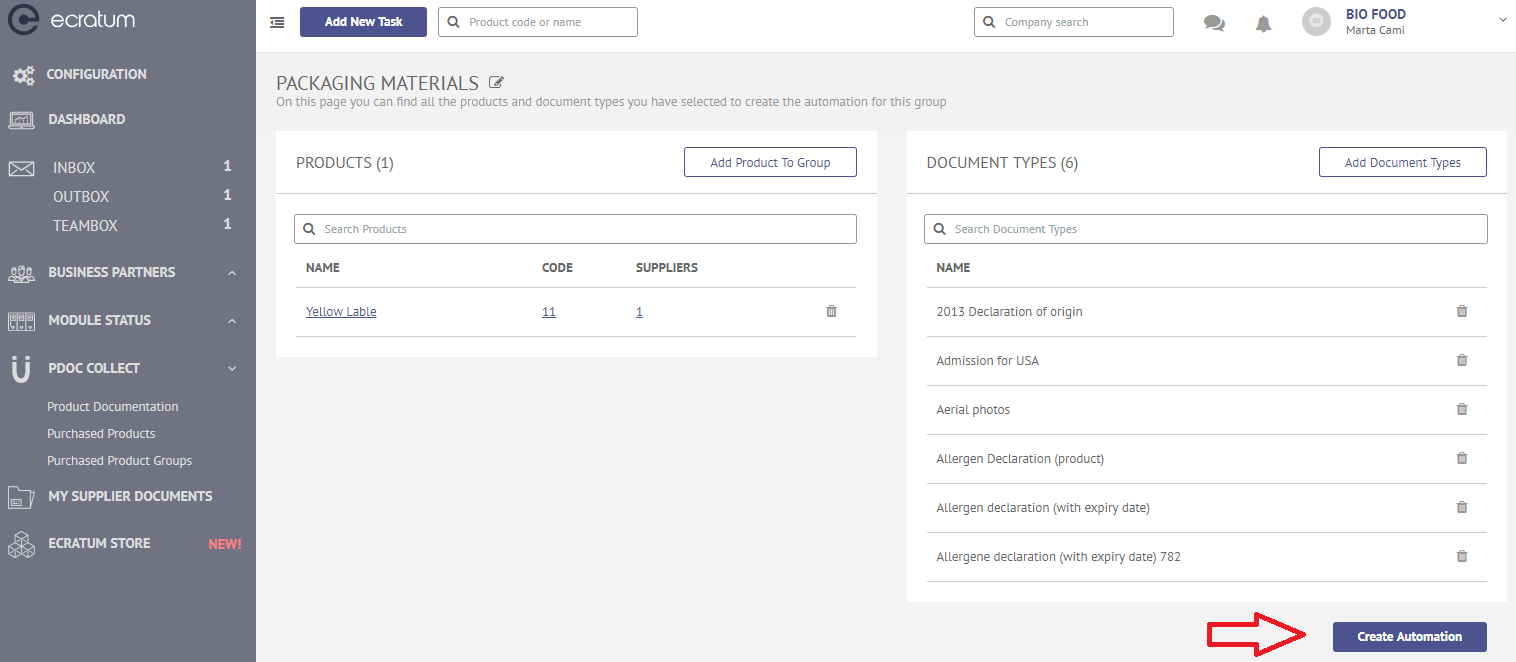 Next, you will be asked to confirm your action where you will also see on the modal the number of tasks this automation will trigger when confirmed. If you want to continue and send the tasks, click on Send Tasks. You can now see the tasks that are sent appearing on your outbox.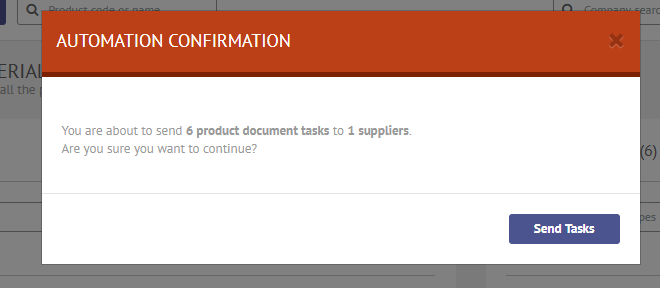 ---
Read Also: