In this article, you can learn how to share the files you have uploaded and what actions you can take with them.
---
1.Share files
To start sharing the files, first, you have to prepare them with the right information.

Click

on Share button for the file you would like to share.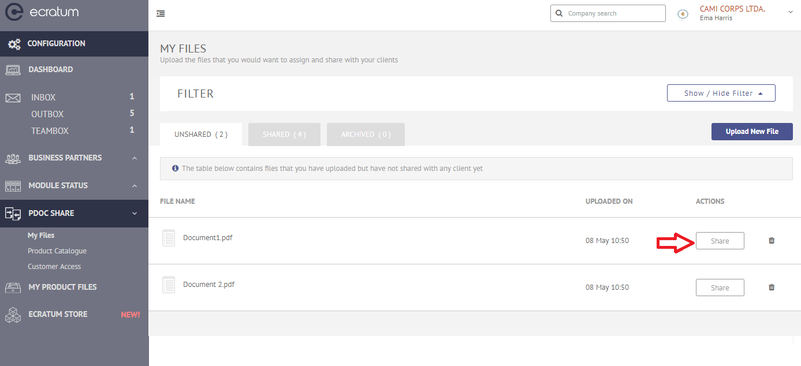 Add File information in order to share. It is important to note that you can not leave the fields empty.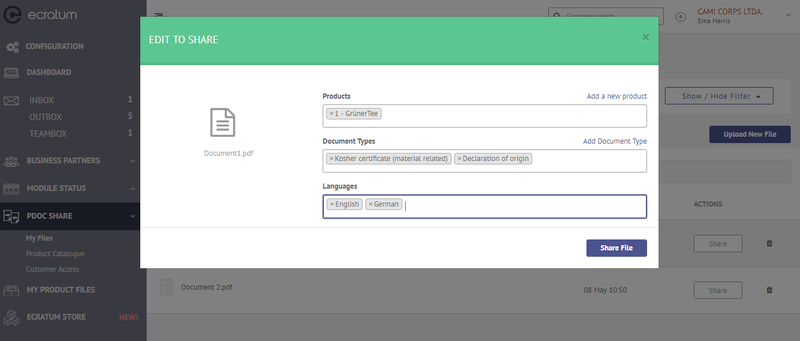 Once the information is successfully added and you have clicked on Share File, you will see the file moved to the Shared tab and is shared with the chosen customers.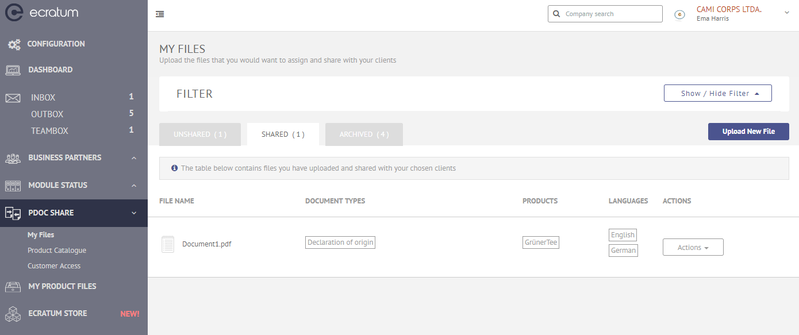 ---
2.Actions on Shared Files
To view the shared files you can simply click on the name and the preview will open. Furthermore, for each shared file you can perform the following actions:
Download file
Simply click on Download option under the Actions column

a

nd the file will be downloaded.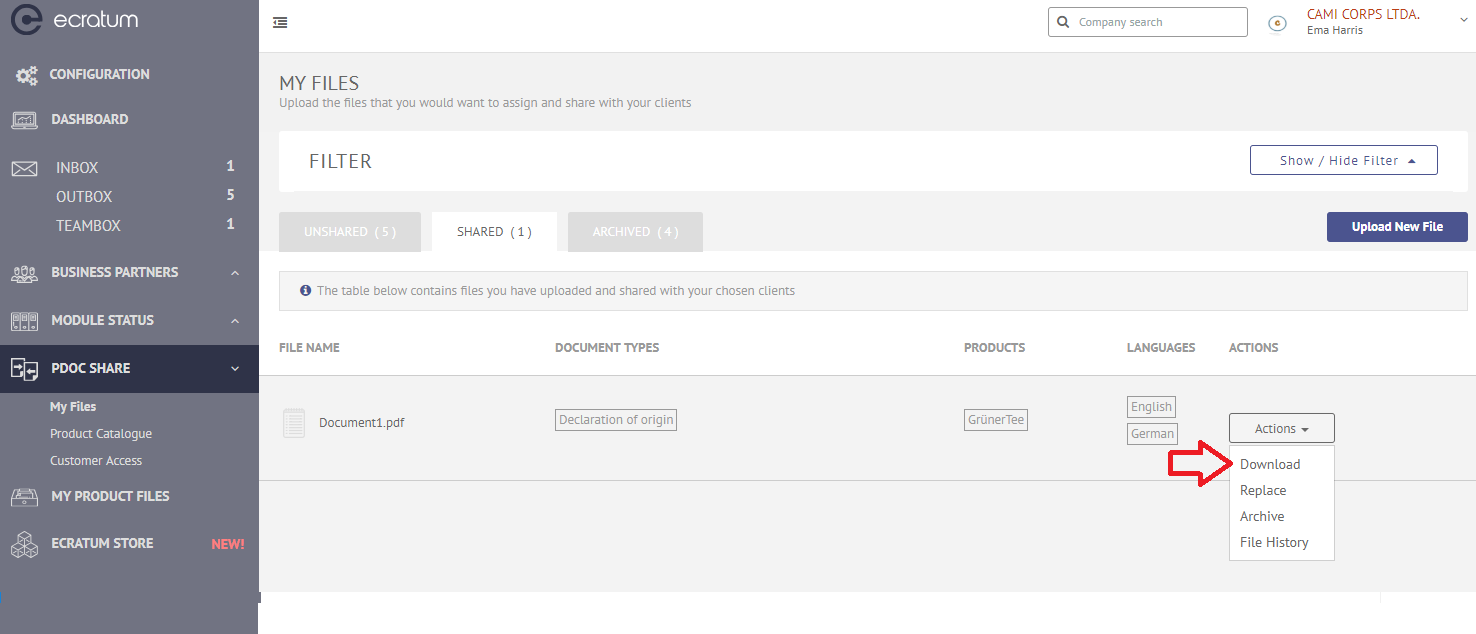 ---
Replace
Click on Replace option under the Actions column.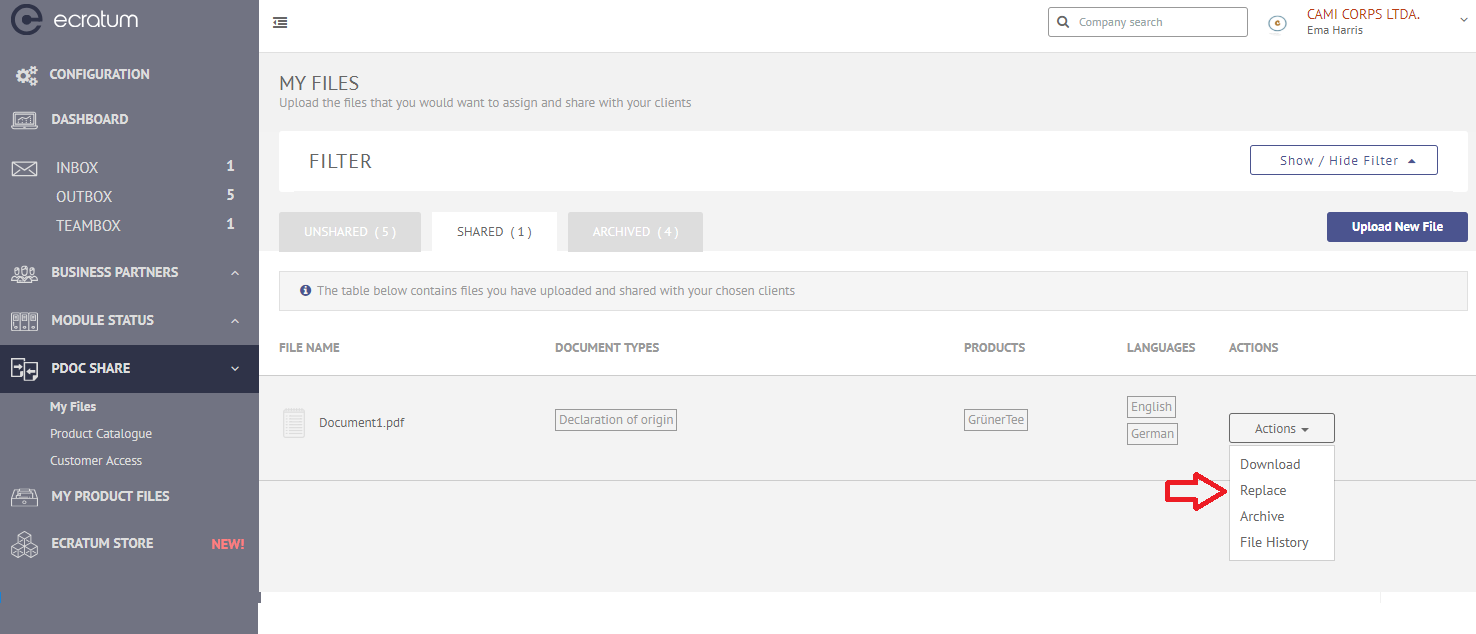 Choose the replacement file. Note: only PDFs are accepted.

---
Archive
Click on Archive option under the Actions column.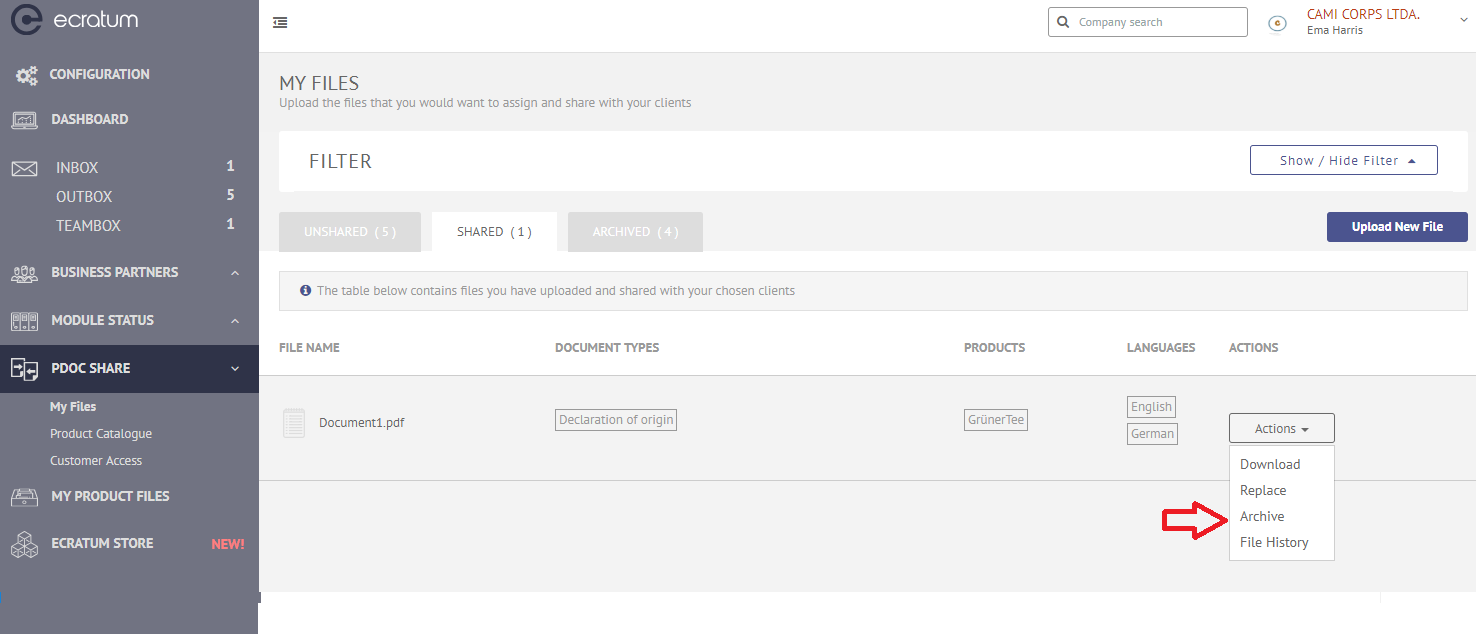 Once you archive, the file will be moved to Archived tab and will no longer be shared with clients.
You can unarchive it at any time and then it will be shared with the clients again. To unarchive the file you have to go under Archived tab and click on Unarchive option.
---
View file history
Click on File History option under the Actions column.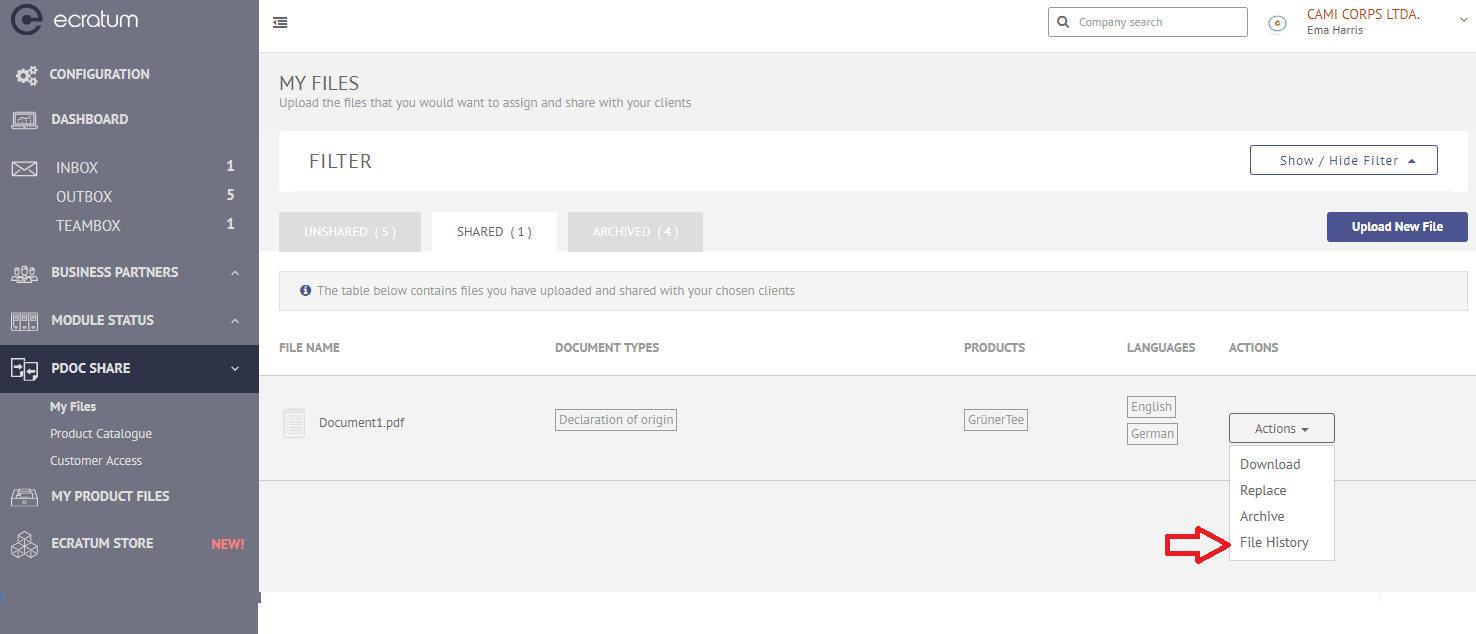 On this view you can see the previous file that was replaced and also download it.

---
Read Also: