When a customer sends you a corrective action task, it will appear in your inbox as an 'incoming' task.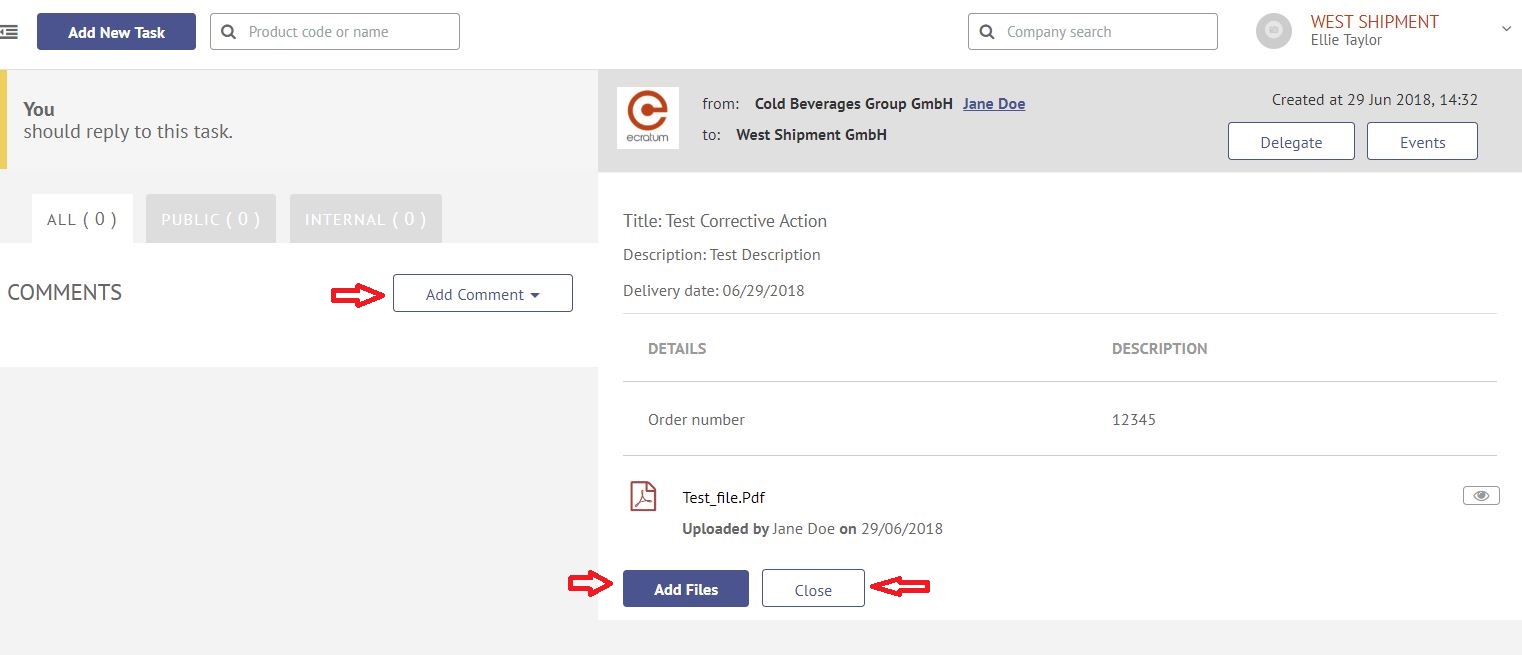 You can take several actions :
Leave a comment - Click Add Comment to leave a comment for your business partner. If you select Public out of listed options, the task will go back to their inbox and they will be notified you have left a comment.
Add file - You can also attach a file to the task, for example, a statement of any action you have taken to remedy the situation.
Resolve - Once you consider the situation is resolved, you can declare the corrective action as 'Resolved'. Your business partner will be notified of this and can decide to close the Corrective Action definitely or re-open it if they consider the problem is still not resolved.