Rate your suppliers with Supplier Evaluations
Supplier evaluations are targeted to Quality and Purchasing professionals and help them regularly and efficiently evaluate suppliers. With a few clicks, you can set up an evaluation cycle, complete your evaluations and automatically share the results with your suppliers.
---
The features
With the evaluations module you can :
Set up evaluation cycles and adapt them to your requirements.
Increase the transparency of your evaluations.
Share the evaluation with your suppliers.
Always keep an overview of the current status of your evaluations.
Monitor the efforts of your suppliers and compare their evolution.
---
How to set up Supplier Evaluations?
1.Create an evaluation cycle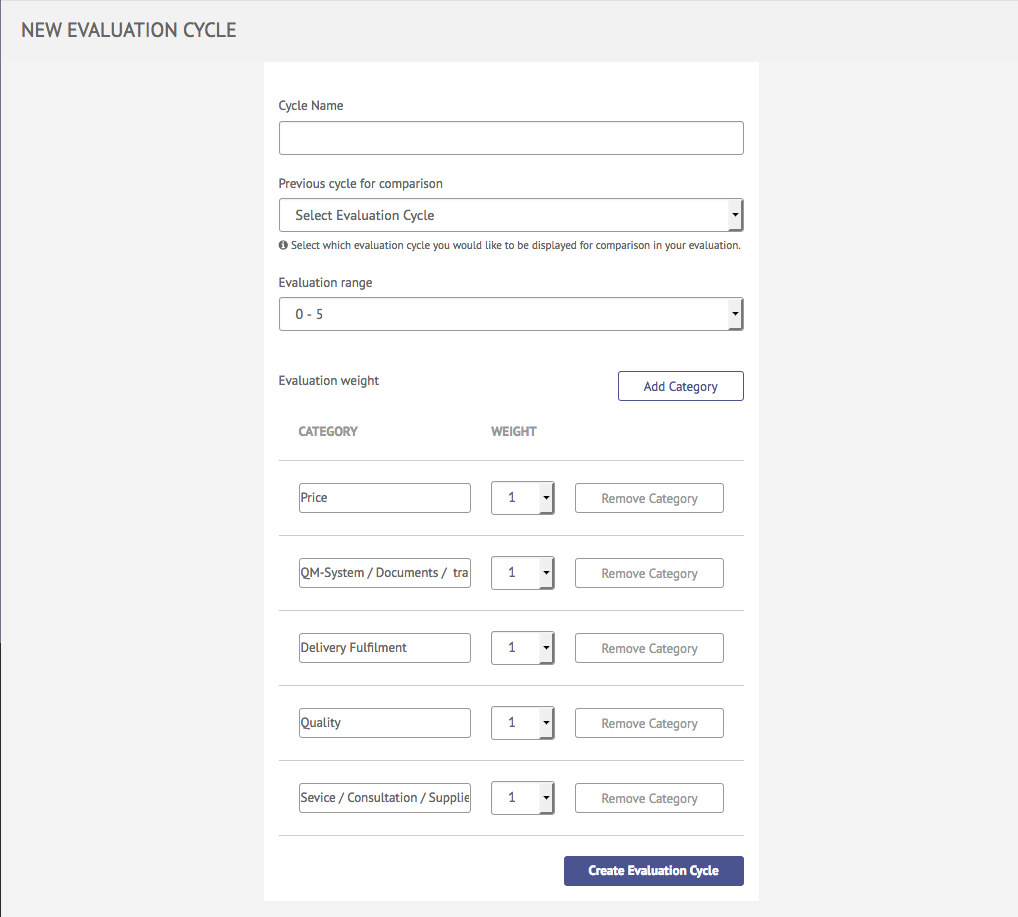 In ecratum, evaluations sent out to your suppliers are grouped together around timeframes called 'Evaluation cycles'. These generally correspond to the frequency at which you evaluate your suppliers, monthly, quarterly, yearly... An example evaluation cycle would be Evaluations 2018
Here you can fully customize your evaluation cycles to meet your needs (choose evaluation criteria, weights, how to compare to previous cycles etc..)
Read about how to create an evaluation cycle here: How to set up an evaluation cycle
2. Start the evaluation process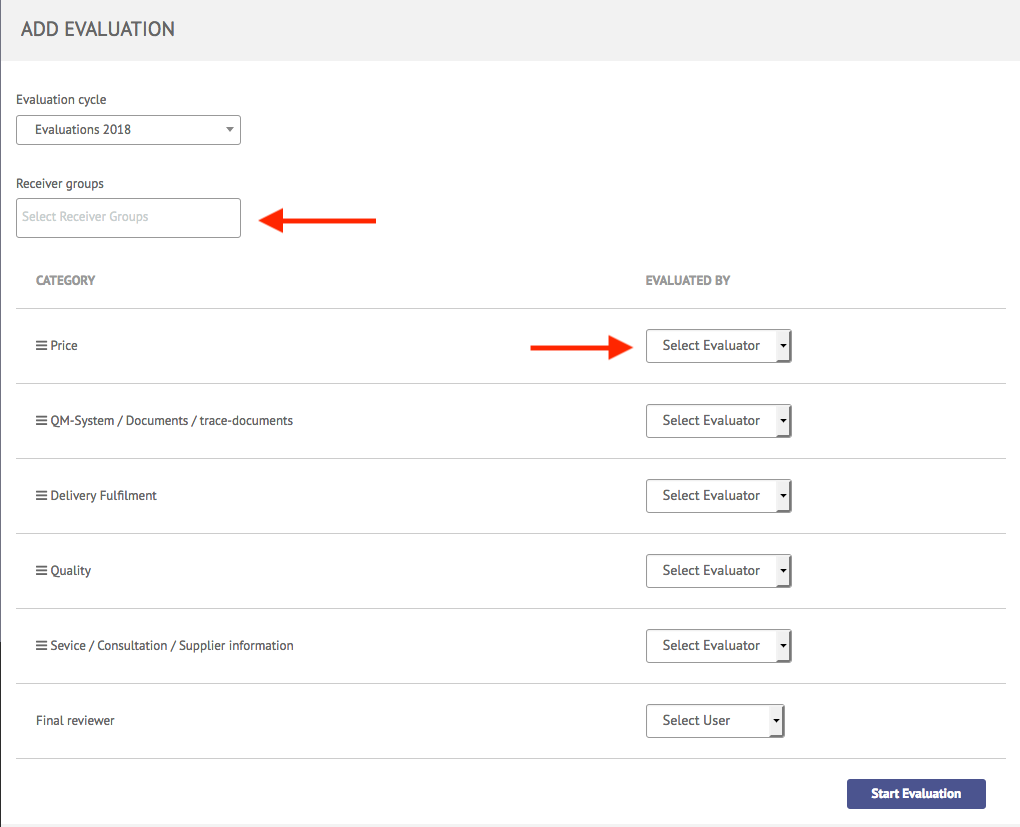 Once you have created an evaluation cycle, you must initiate the process of evaluation by choosing who to evaluate and who will fulfill the evaluation.
Read about how to start the evaluation process here: How to start the evaluation process
How to use Supplier evaluations tasks
1. Complete evaluations in the Evaluation tasks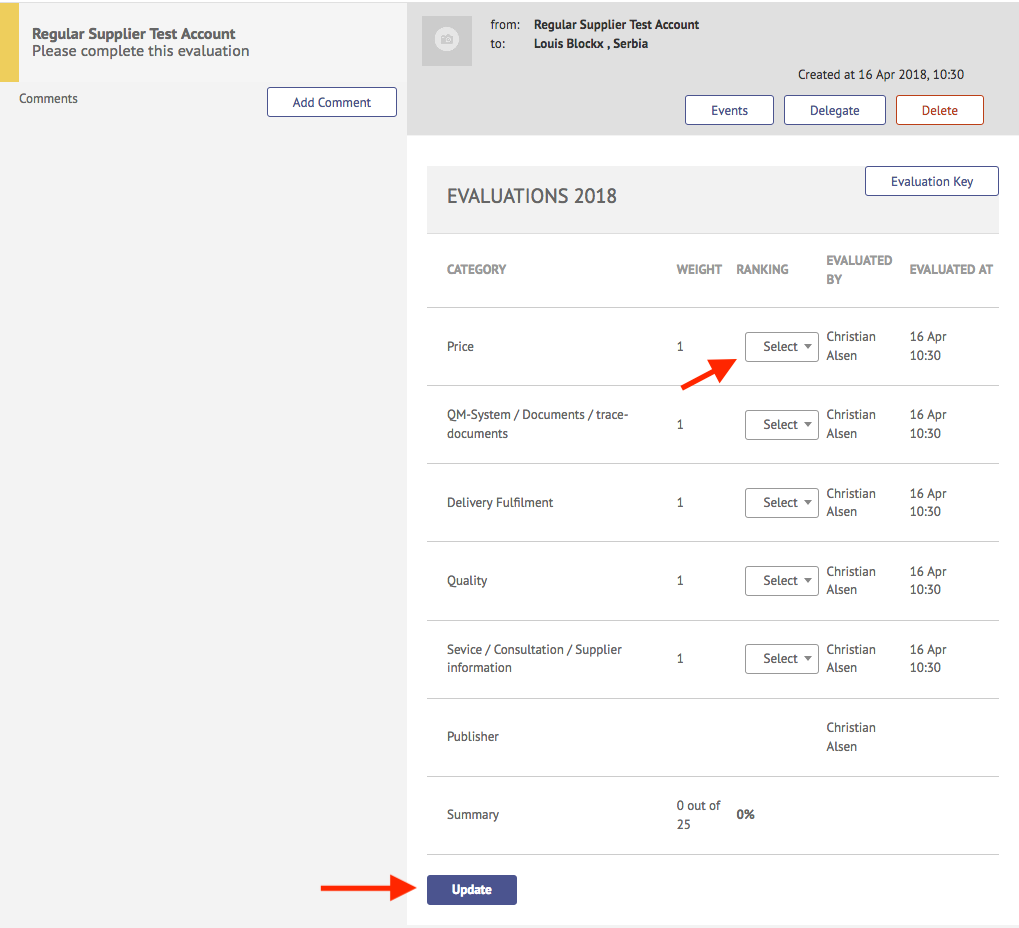 Once the evaluation process has been started, the evaluation tasks will be sent out to the members of your team who were designated as evaluators.
Read about how they can complete their evaluations on the evaluation tasks here: How to complete the evaluation
2. Share the results with your suppliers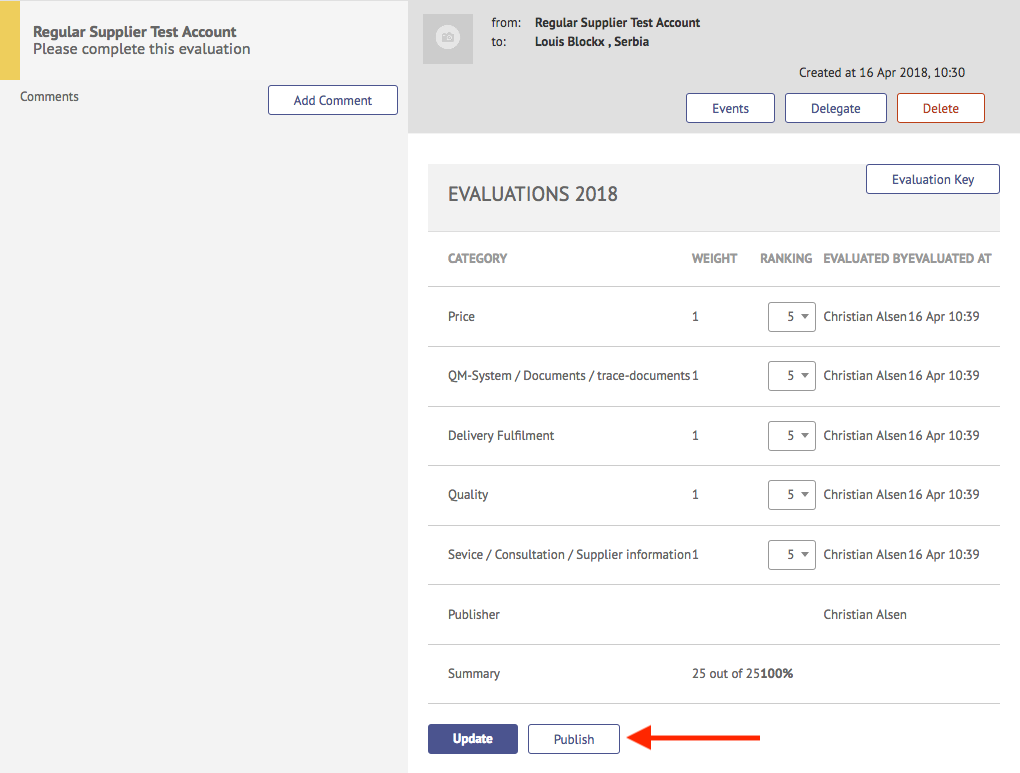 Once your team is done with evaluating, the team member defined as the 'Reviewer' can review and officially publish the evaluation to your supplier.
Read about this here: How to share the evaluation results with your supplier
3. Follow the progress of all evaluations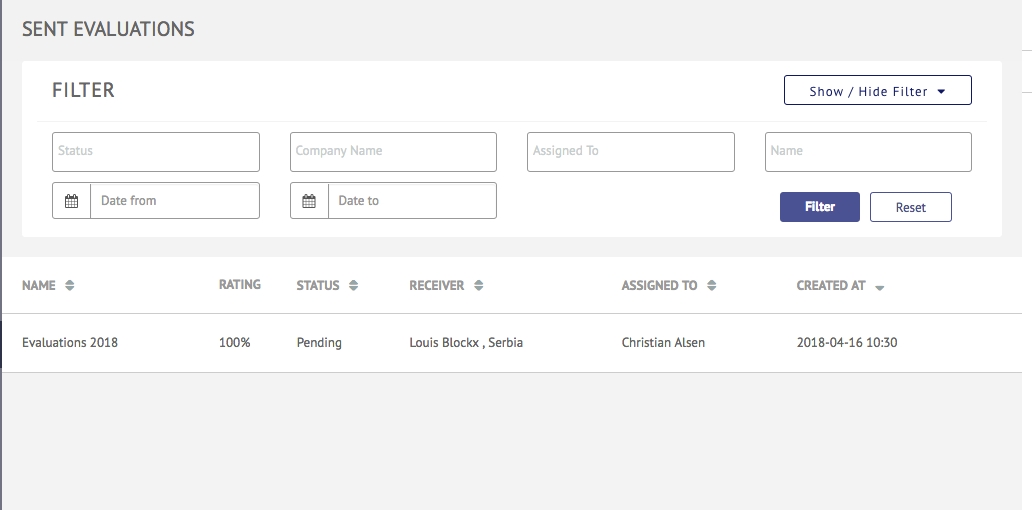 You can monitor the progress of all the evaluation tasks you currently have opened by accessing the Sent Evaluations section of your sidebar.
Read more about this here: How to keep track of the status of all your evaluations
As a supplier, what can I do with evaluation tasks?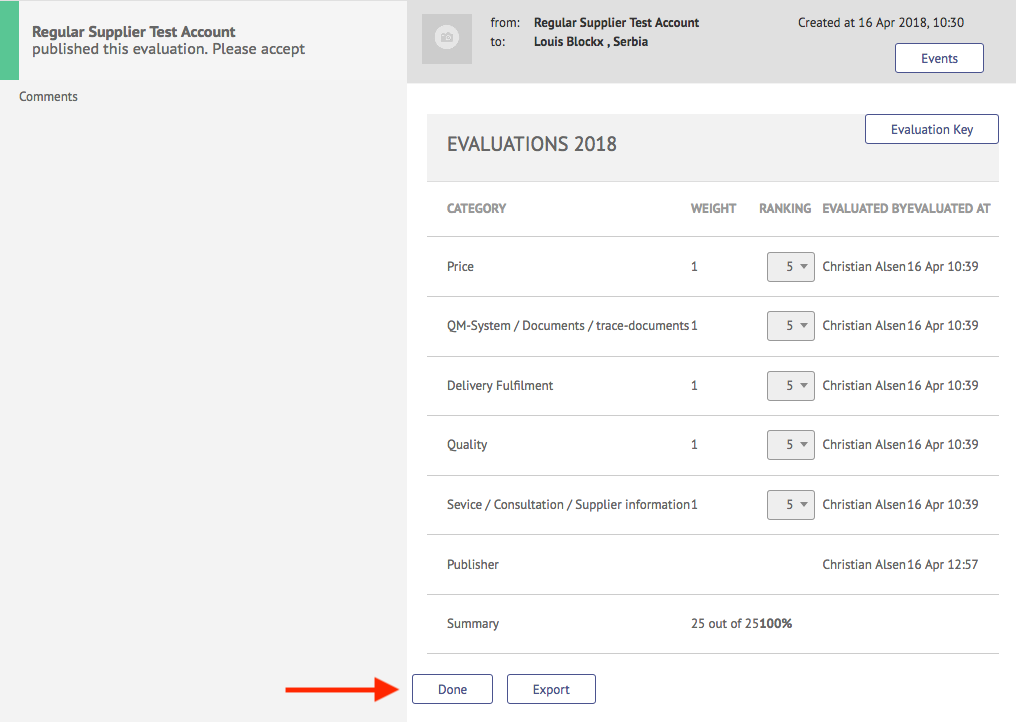 If you are on the receiving end of an evaluation, you will receive a completed evaluation task from your customer and will be asked to acknowledge it.
Read more about how to do this here: As a supplier receiving an evaluation, what can I do?