After you received a new task you have the option to upload a document by yourself or to upload a document on behalf of a producer.

After you clicked on the Upload as producer button a new window appears.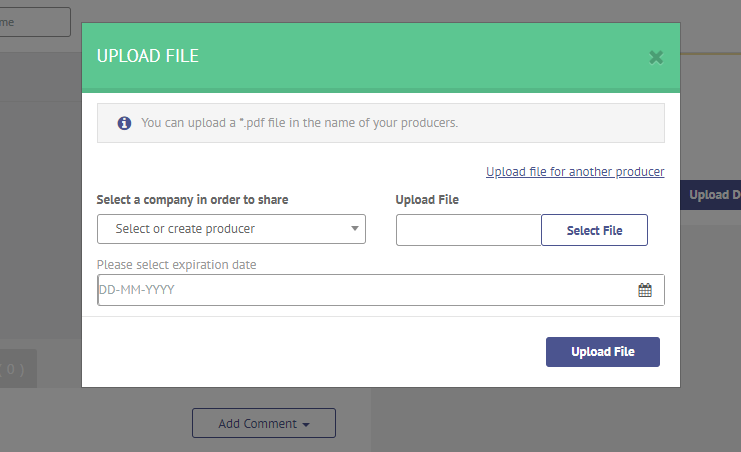 To upload a file for a producer you need to take the following steps:
select or create a producer
select a file
enter a expiration date (if the document type requires it)
By clicking on the upload file for another producer, button you can select multiple producers to upload a document.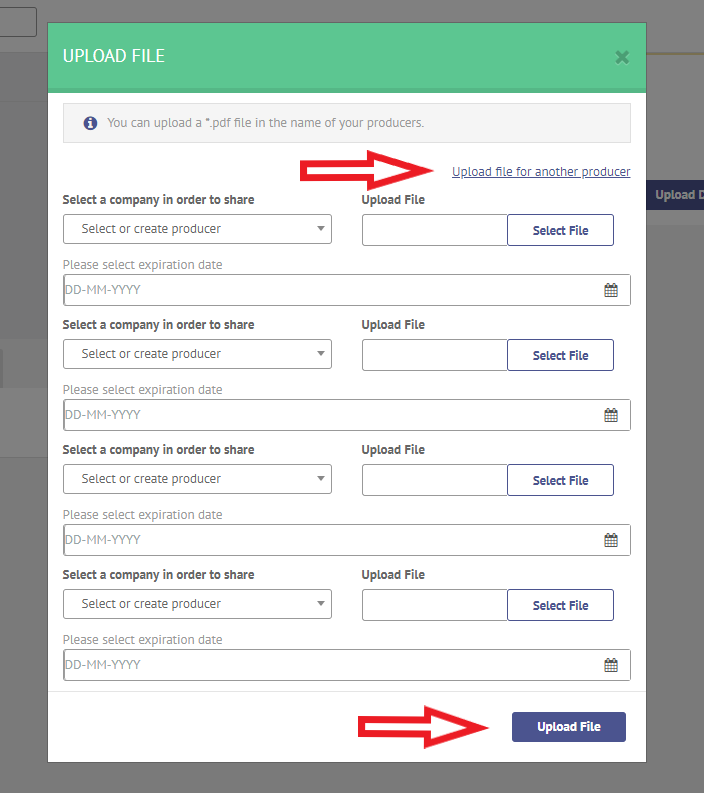 You finish the progress by clicking the Upload File button.
Note:

You can upload documents for up to 5 producers at the same time.
Read Also: