To become a trader on ecratum you need to take the following steps:
Go to the My Company tab (either by Configuration in the sidebar or the user menu at the top right).
Click on the Company type tab and Edit Profile.
Select I represent other companies. I am a trader and finish the process by clicking on update.
Note:
The company profile information can be edited only by account owner of company or user that has Profile Manager plan subscription. If the Edit Profile button is not displayed on your screen, you need to request the account owner of your company to edit company type.

Once you flagged your company as a trader successfully, the menu item Producer Tasks appears in the sidebar.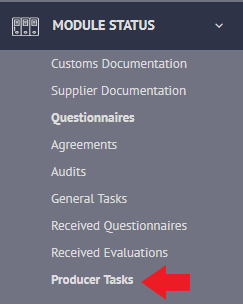 Read also: