On this page, you can find the needed information on how to build your Purchased Product storage.
You can add Purchased Products in two ways:
---
To start with, click on Purchased Products under PDoc Collect sidebar entry: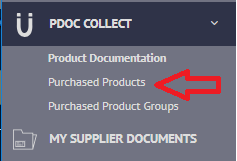 ---
Choose how you would like to add the products between Import from CSV or Add Product

---
Import products from CSV
Import From CSV button enables you to import multiple products to ecratum in a CSV file. After providing a CSV file that meets the requirements described on the explanation, press Import Products button and your purchases products storage will be updated.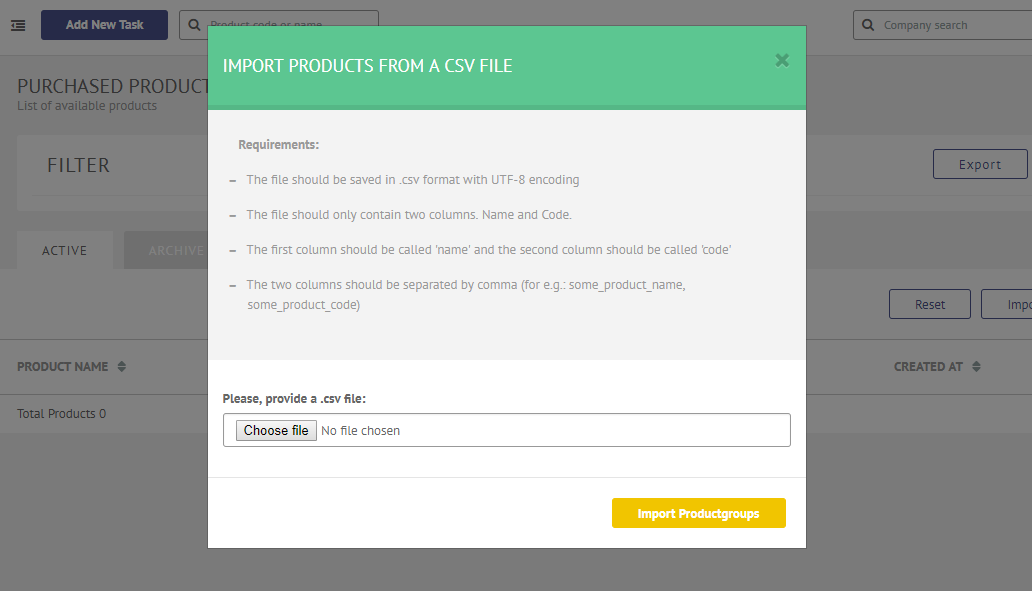 ---
Manually add purchased products one by one
After pressing Add Product button, you can type the name and code of the product and also choose the product type if you have already created one. You can complete the process by pressing Create button.

---
Read Also: