The sidebar link Sent Evaluations allows you to access a page on which you can track the status of all your evaluation tasks.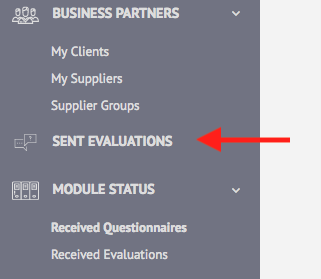 On this page are listed all the evaluations tasks you have sent out, for all evaluation cycles and for all suppliers.
You can use the filter above to filter down to the results you are interested in.