In this article, you can find the needed information to create and update a folder for your Knowledge Base.
---
1.How to create a folder
Once you define the outline of your content by creating a topic, now you can start creating folders inside of it to reflect your content in levels.
In order to be taken to the page to create a folder, you can follow two different paths which lead you to the same result:
First Way: You can click on the Action button of the topic that needs folders, and press Create folder out of the given list of options.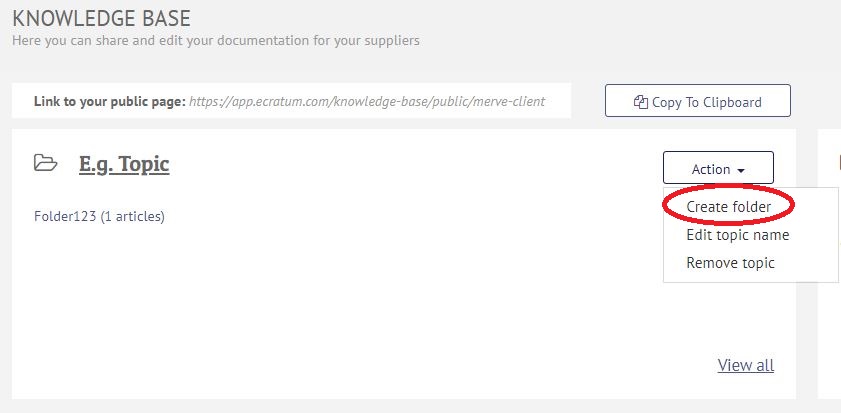 Type a folder name and press the Create button on the new view. A new folder is now created.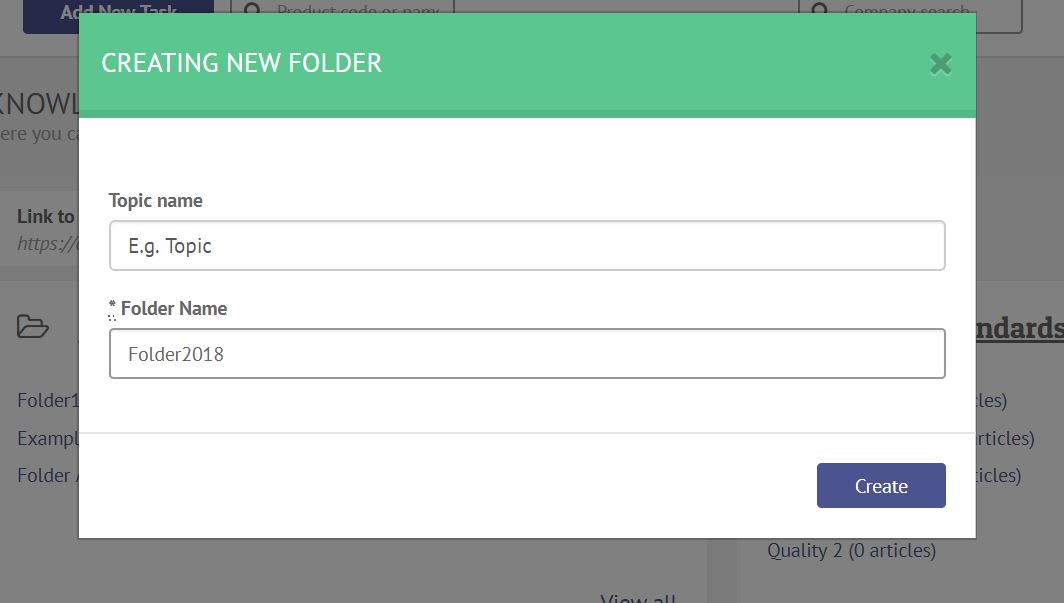 ---
Second Way: Clicking on that topic's name also takes you to the page where you can create folders, without using the Action button.
After going to the page that lets you create a folder and view the list of folders previously created, click on the New Folder button.

Type in a name for the folder and press the Create button. A new folder is now created.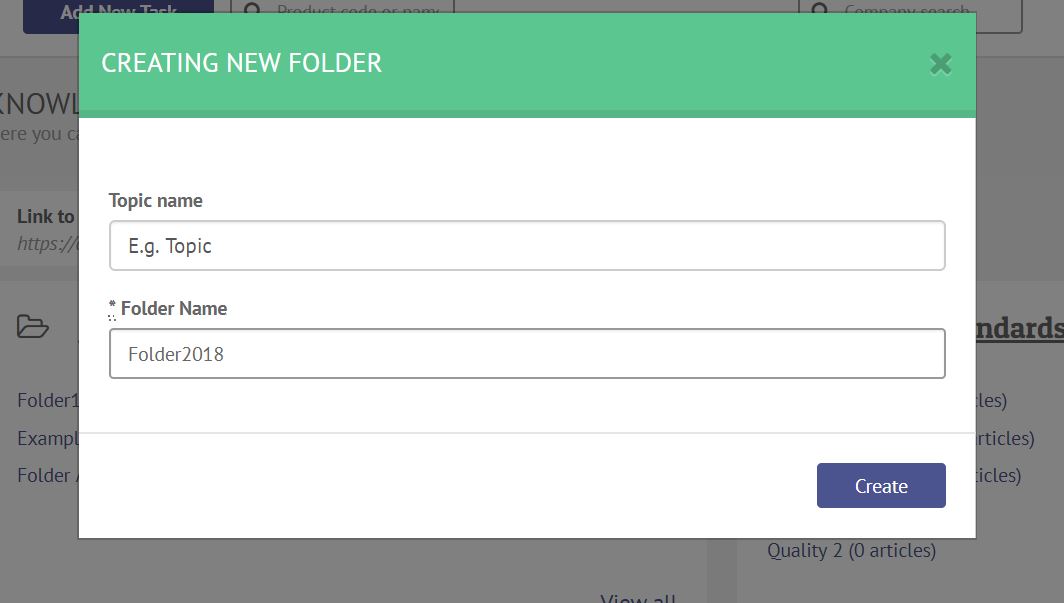 ---
2.Actions To Take With Folders
After creating a folder, you can take the following actions by pressing the Actions button of the folder:
1.Edit folder
If you want to edit a folder that you created earlier, you need to click on the Actions button of that particular folder.

---
In the new view, you can edit folder name and move it to another topic in your Knowledge B

ase

by choosing a selection from the list of topics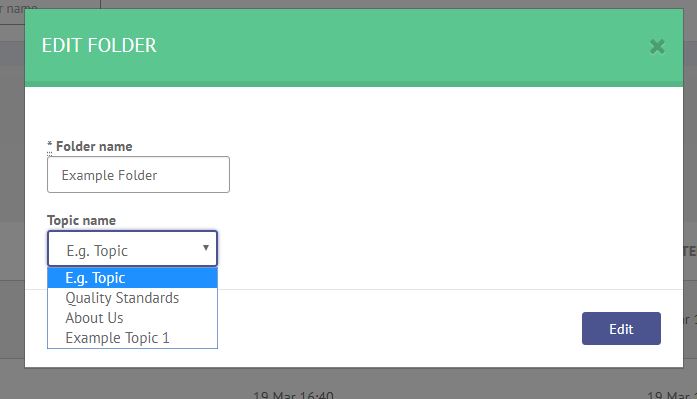 By pressing the Edit button, all folder updates will then be saved.
---
2.Remove folder
You can remove a folder that you do not want to keep anymore.
Click on the Actions button of that folder and click then Remove Folder.
Confirm your action and your folder will be removed.

---
Read Also: