In this article, you can find the needed information to create and update a topic for your Knowledge Base.
---
1.How to create a topic
After accessing the Knowledge Base, your first step would be to create a topic which will house future folders.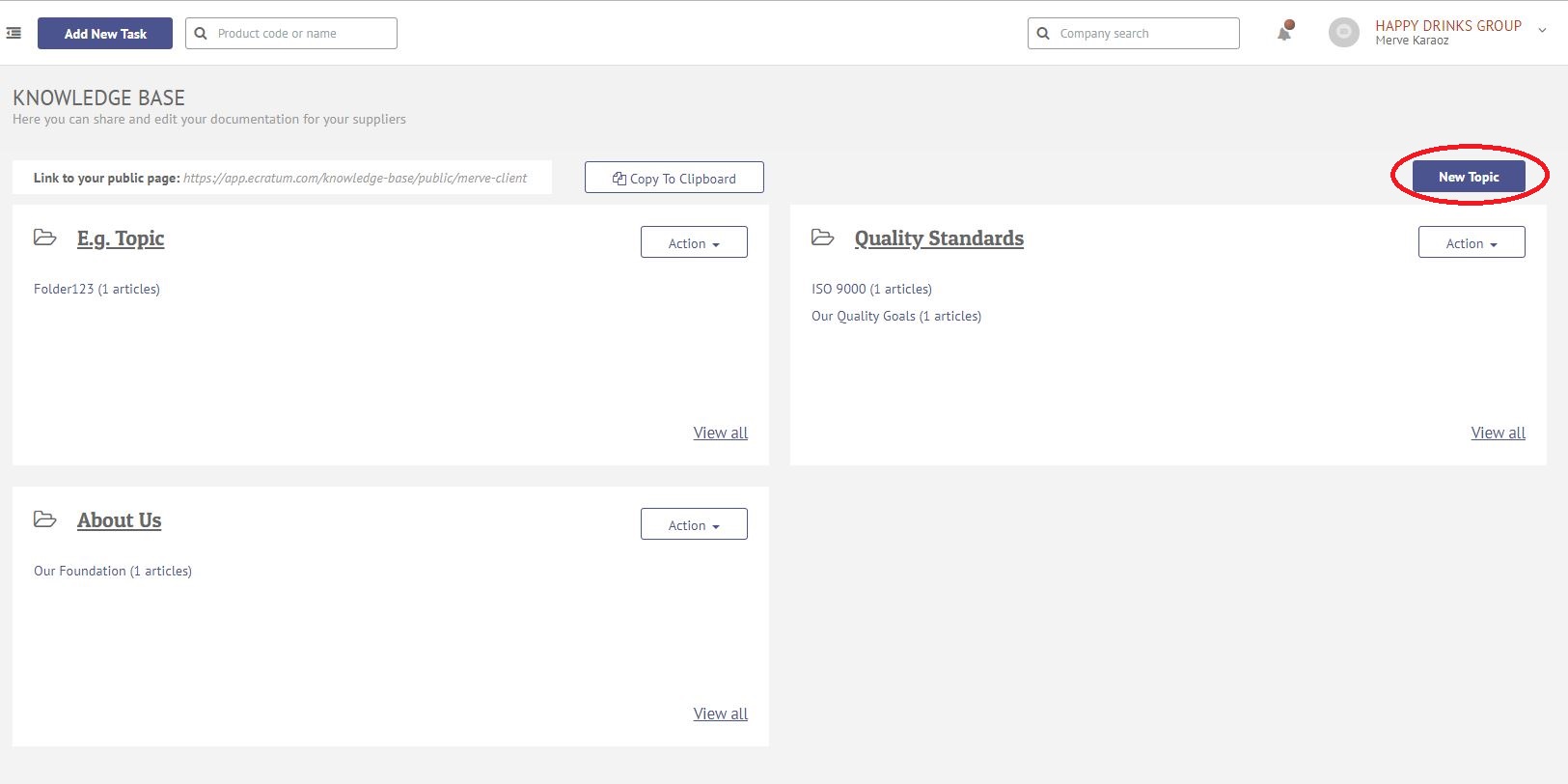 Press the New Topic button and enter a topic name.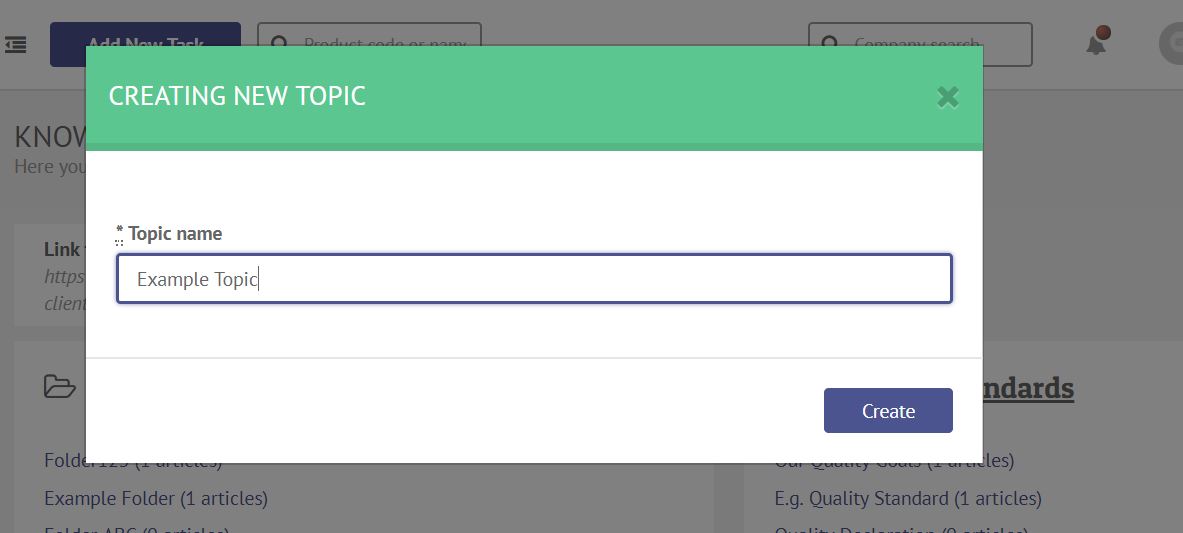 Once the topic is created, you can proceed with creating folders for that particular topic.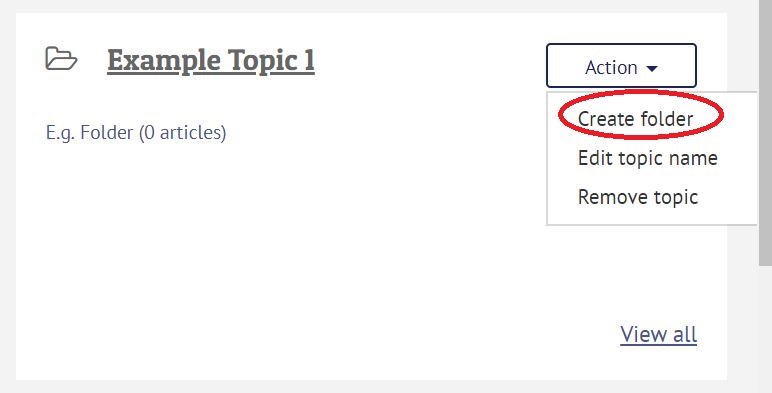 ---
2.Actions to take with topics
After creating a topic, you can take the following steps by pressing the Action button of the topic:
1.Create a folder
Through clicking on the Create folder option of the Actions button, you can create a folder in a topic. To get detailed information about how to create folders into your topics, click here.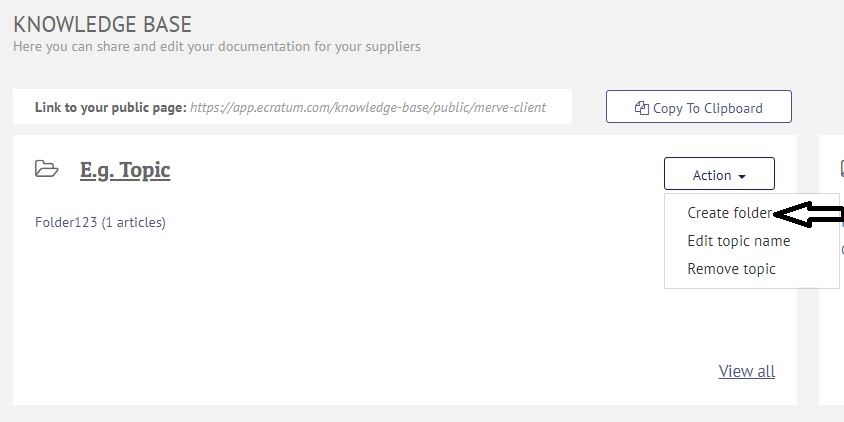 ---
2.Edit topic name
You can also edit a topic name that you set before. To do that:
Click on the Action button of your chosen topic.
Click on Edit topic name and type the new name.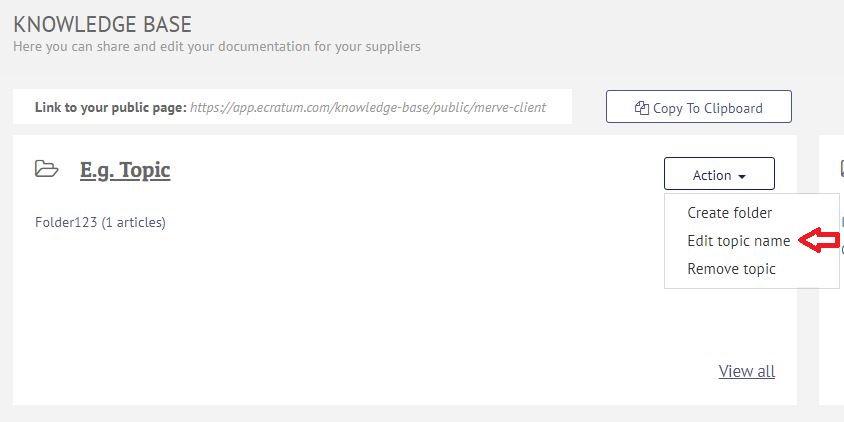 Press the Edit button and the topic name will be edited.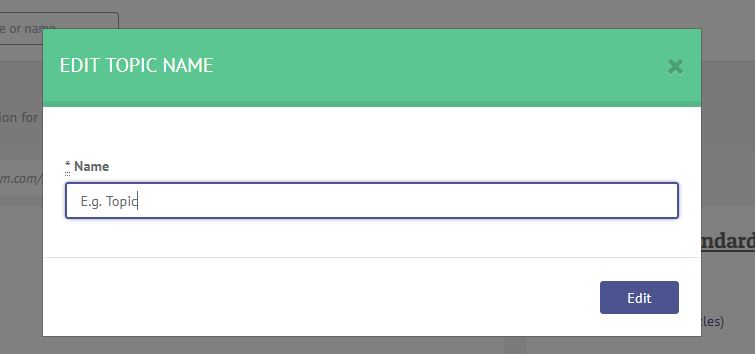 ---
3.Remove topic
Note:

You can remove a topic that was created previously. The important thing that you need to take into account is that you cannot remove a topic that contains folders. Therefore, if the topic that you want to remove has a folder, first you need to delete that folder.
Click on the Action button of the particular topic.
Click on the Remove topic section and confirm that you want to remove that topic.
The topic is now removed.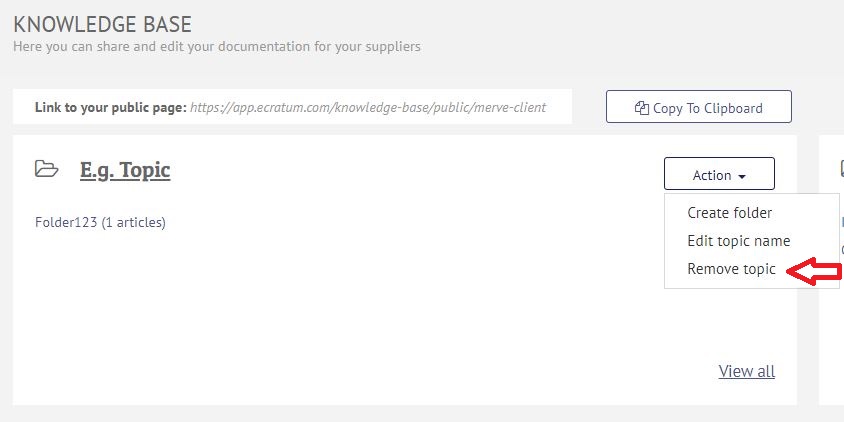 ---
Read Also: