The automation feature helps you save significant time by automating processes and prevent you from dealing with creating and sending tasks manually. Instead of creating tasks to be sent to your multiple business partners on an individual basis, you can use automation and let it do it for you.
Note:

To be able to get benefit from the automation, your company needs to hold a Custom Plan subscription and you need to be given permissions to use the Custom Plan by the plan subscriber.
You can implement automation in two main types:
For company related task types
For product related task types
Company related automation
Select the company group
To start with implementing automation to a company group, firstly you need to go to Supplier Groups and to pick a group from the list.
---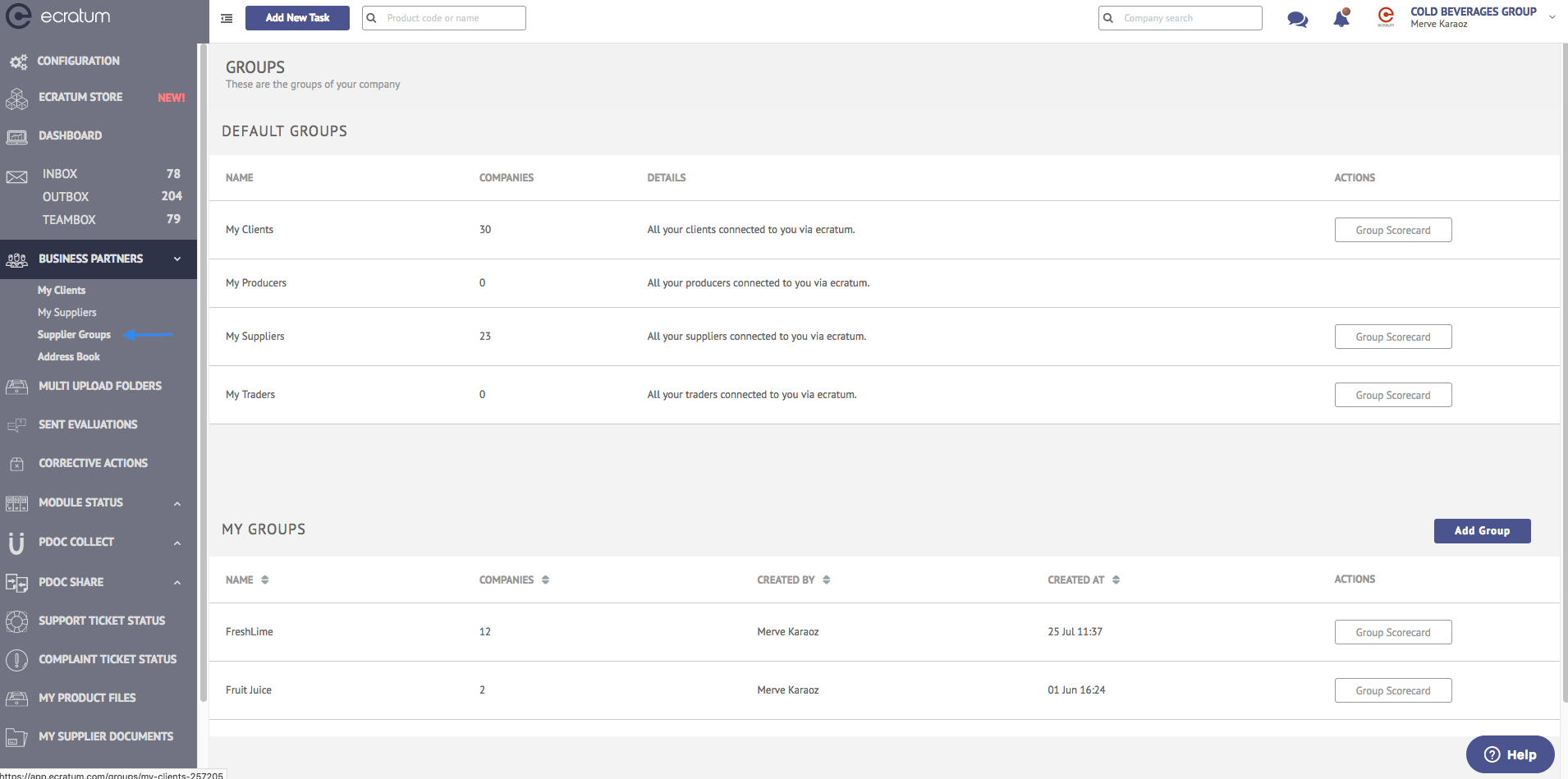 ---
Select automation type
After selecting the company group, you can now select the automation type that you prefer to implement. ecratum allows you to implement automation for company group in four categories:
Document tasks
Agreement tasks
Questionnaire tasks
Contact tasks
Click on the New Automation button and choose an automation type out of listed options.
---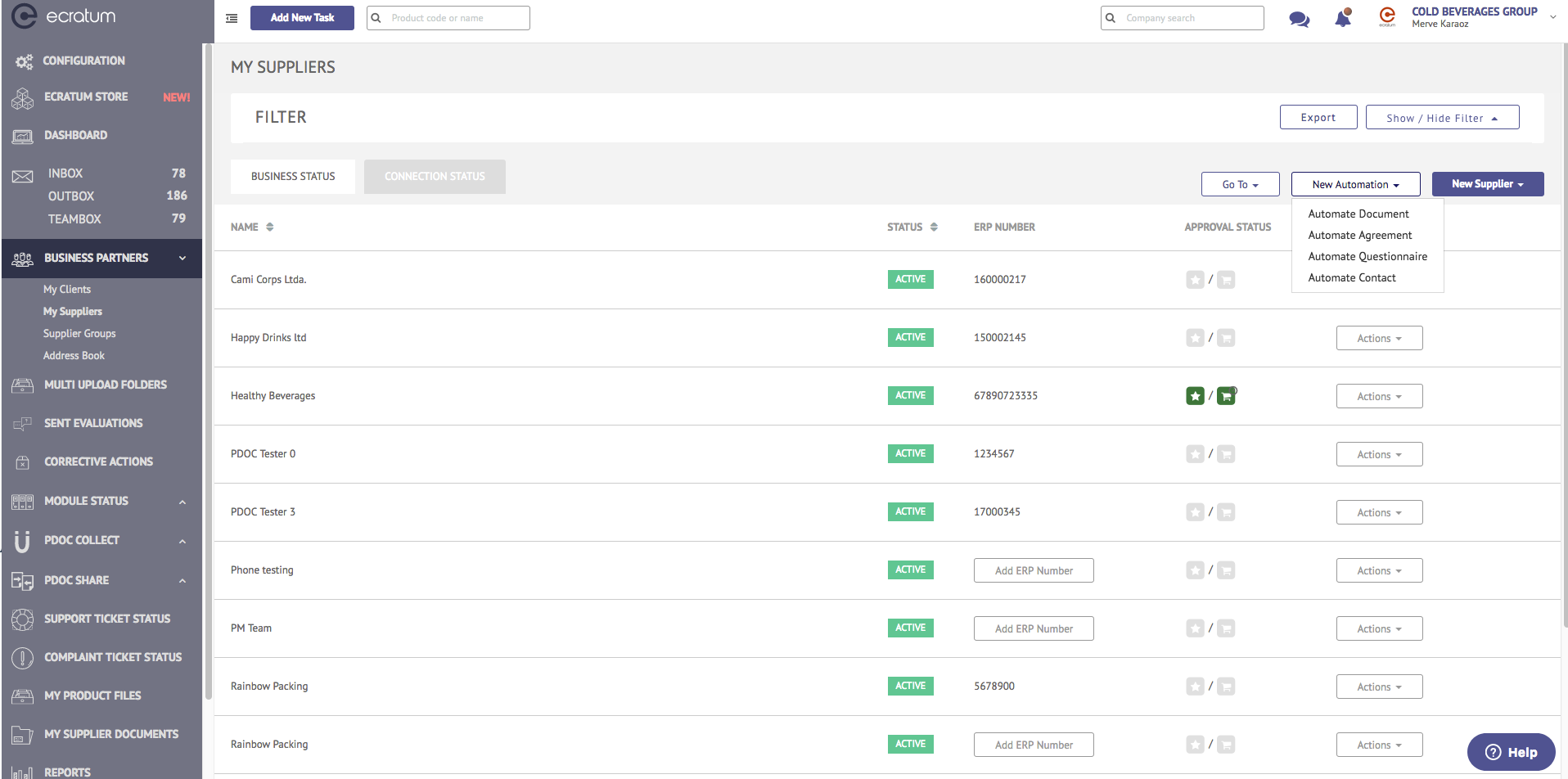 ---
Implement automation
After choosing an automation type, you will be taken to the view particular for that chosen automation type.
E.g. If you click on Automate Document, you will have a list of document types that you can mark the ones that you want to automate. If the Automate Agreement button is clicked on, you will have your agreement templates listed.
Press the Create Automation button after selecting preferred documents/agreements/questionnaires/contacts, depending on the automation type that you use.
---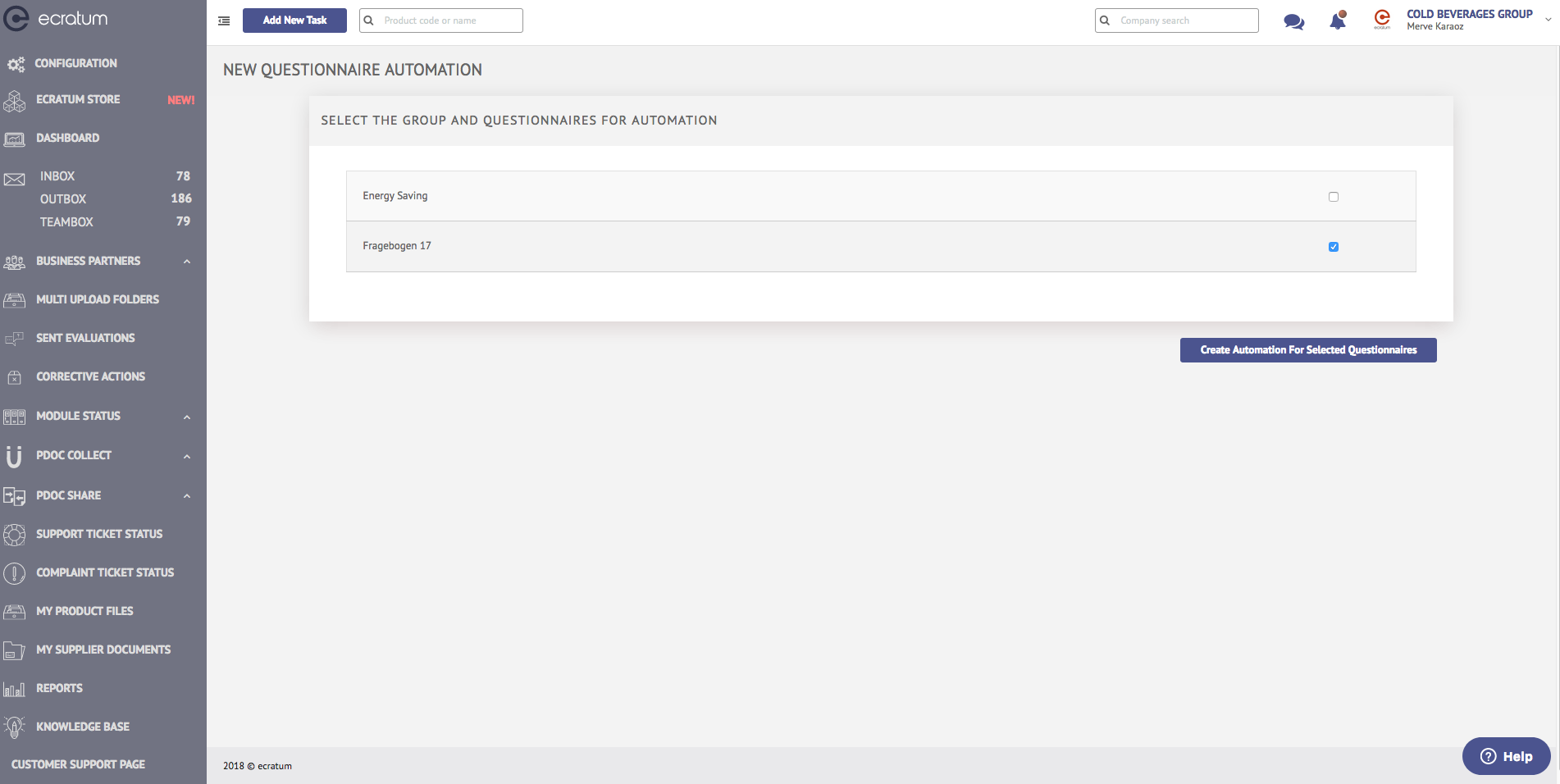 ---
The automation is now created and the automated tasks are sent to the chosen company group.
---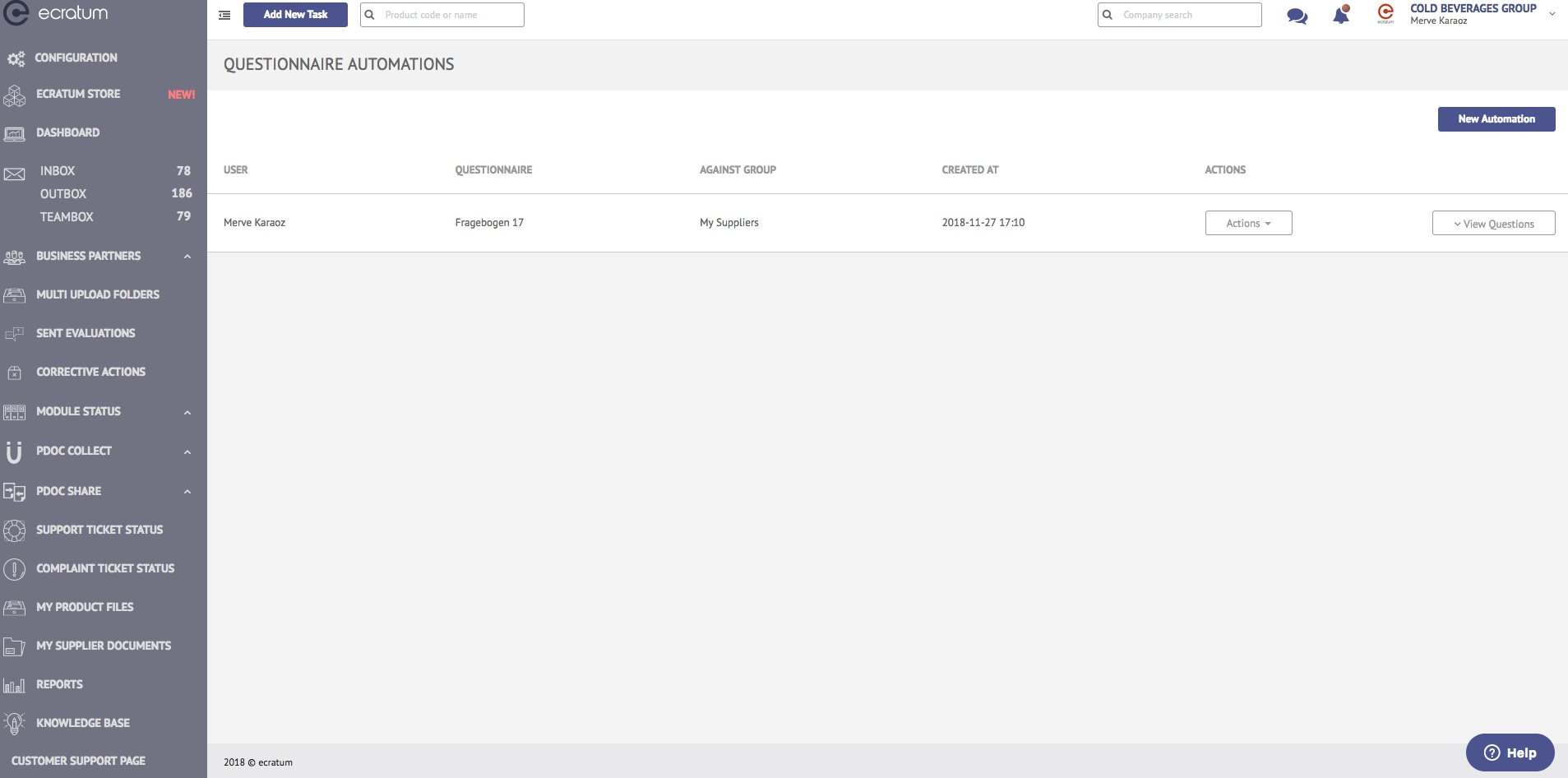 ---
Note:

If you implement automation to a company group, anytime a new company is added to that specific group, the automated tasks will be sent to the newly added company. ecratum helps you save time and work efficiently with your business partners.
Product-related automation
Read this article to learn about how to implement automation to product document tasks.