You can request your business partner to accept an agreement through sending an agreement task. To be able to send an agreement task, you need to make sure you already fulfil the following conditions:
Your company holds the

subscription of a Custom Plan and have the Agreement Module activated.

You are given permissions to use the Agreements Module by the plan subscriber of the Custom Plan.
When you meet the criteria explained above, you will have the Agreements Module activated for your account.
---
Click on the agreement task button
In order to send an agreement task to your business partner, you need to take the given actions:
Hover your mouse over the Add New Task button and click on Agreement Task out of listed options.
---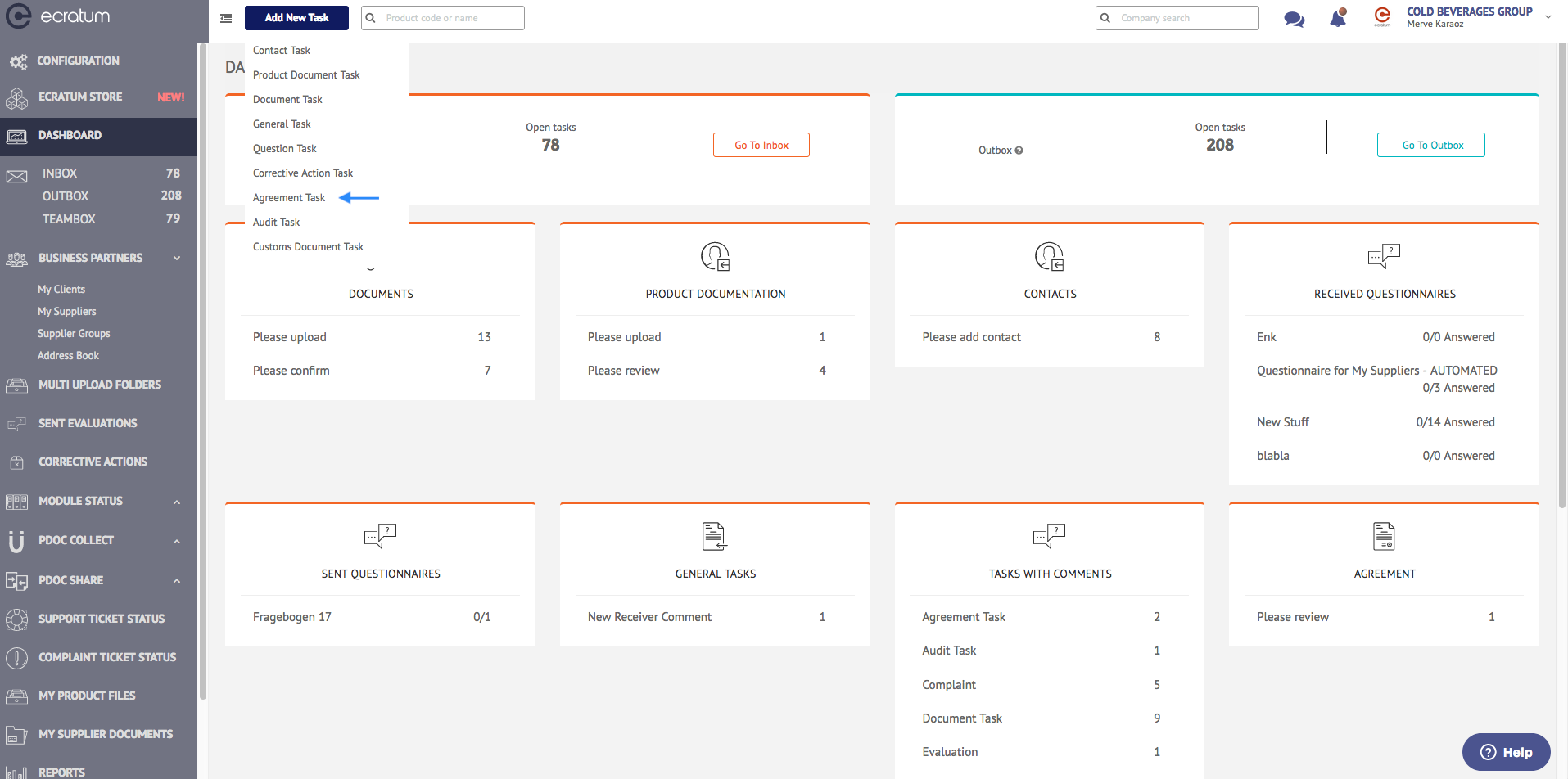 ---
Create a new agreement task
You are now taken to the view where you can create an agreement task to be sent to your chosen business partner.
---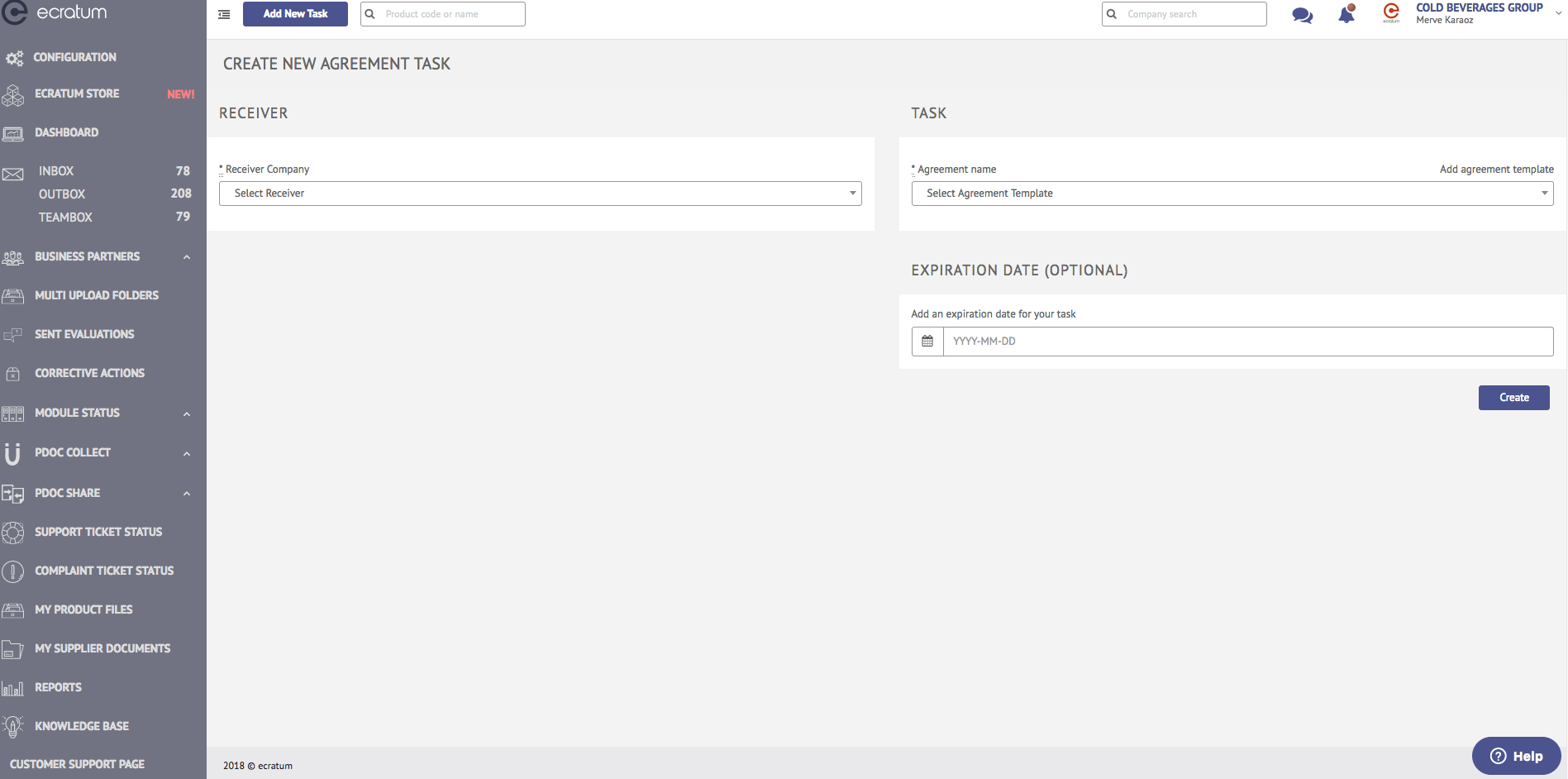 ---
You can select a previously created agreement template or create a new one by clicking on Add agreement template. To create an agreement template:
Name your template.

Upload an agreement template file - the files do not need to be a PDF, we support many file types for agreement templates.
Choose an acceptance type for the receiver whether it can be accepted by a click or a file upload.
---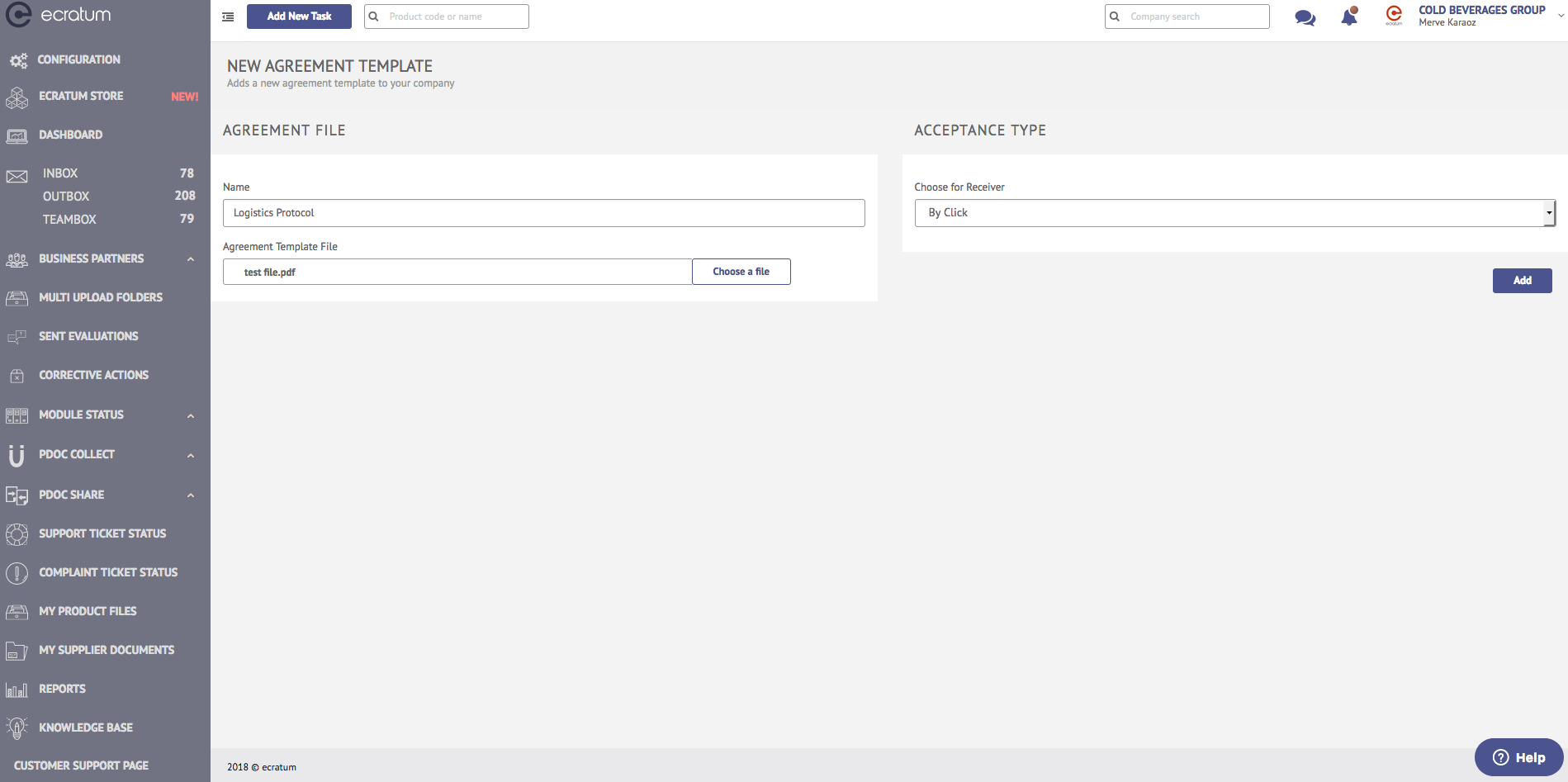 ---
Finish creating an agreement task
To complete creating an agreement task:
Select a receiver company for the task created (Also, s

pecify a receiver group which means the company that you select whether belongs to My Clients or My Supplier groups, if the selected company is included in both groups).

Choose an agreement template.
Enter an expiration date for the task (it is optional).
Press the Create button.
---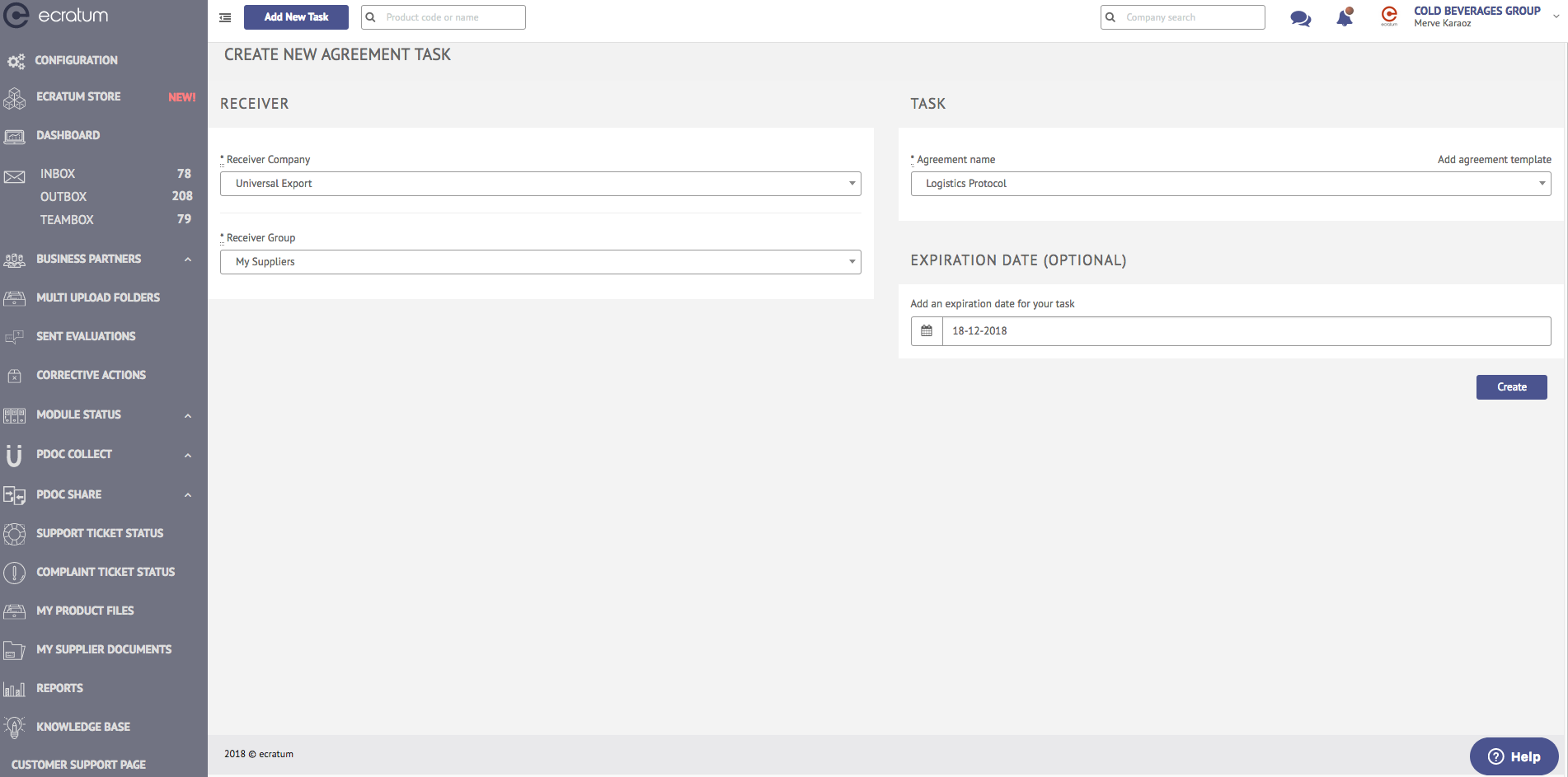 ---
Your business partner receives the agreement task in their

Inbox and can download the file.
---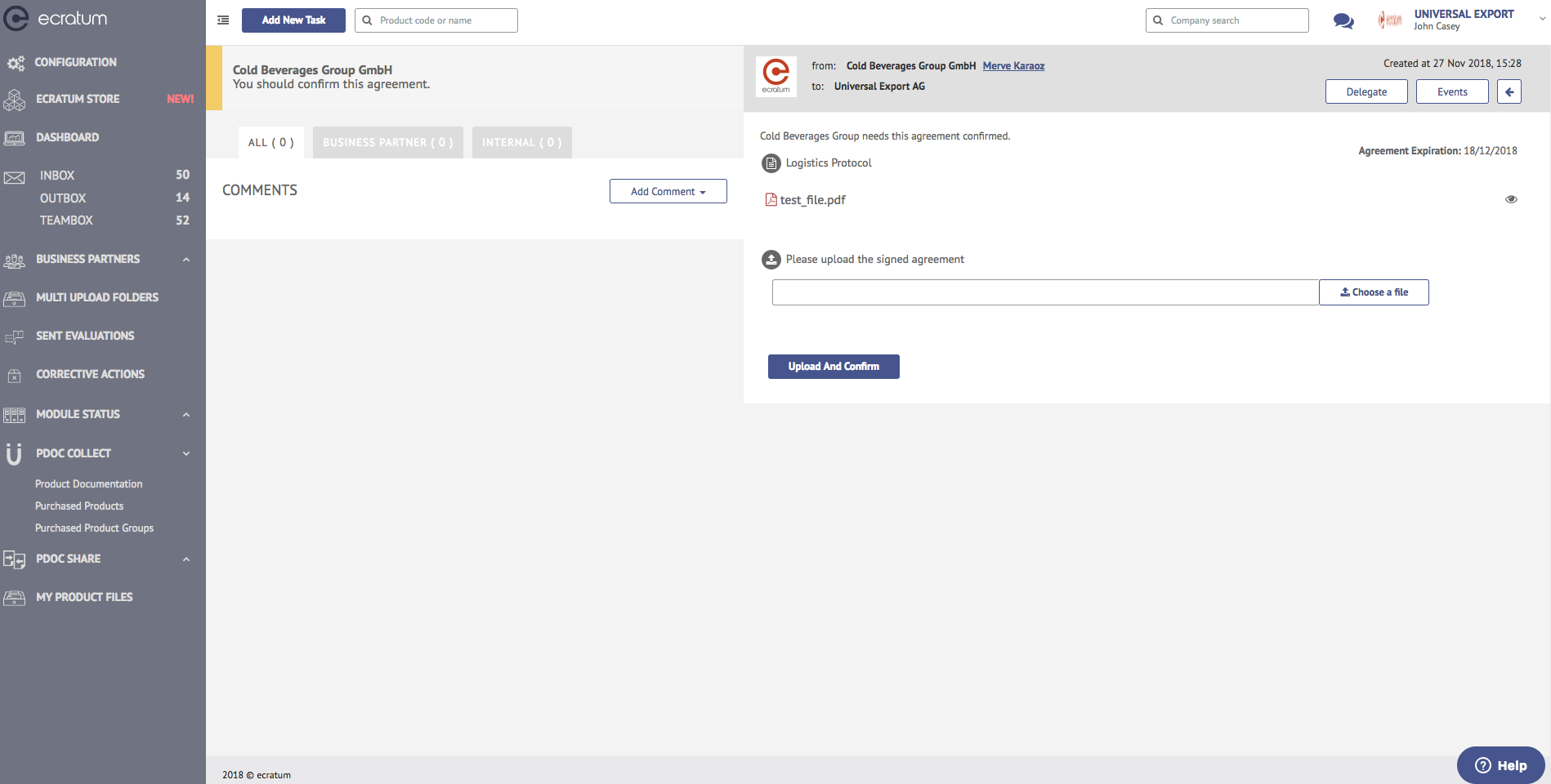 ---