Reply to your tasks easily with Multi-Upload!
As a supplier, you might be receiving some particular product tasks for the same products which are requested by different customers. Instead of replying to those tasks on an individual basis, ecratum provides an opportunity with you to add a single file to those multiple tasks at once. Multi-Upload enables you to:
Select multiple product document tasks that you received
Upload your file to them at once instead of doing single uploads.
---
How to use Multi-Upload?
The feature is only available when you have at least two received product document task that requires revalidation.
To start with using Multi-Upload:
Go to your Inbox.
Click on the Upload for Multiple button to see the list of tasks that you can use with Multi-Upload.
---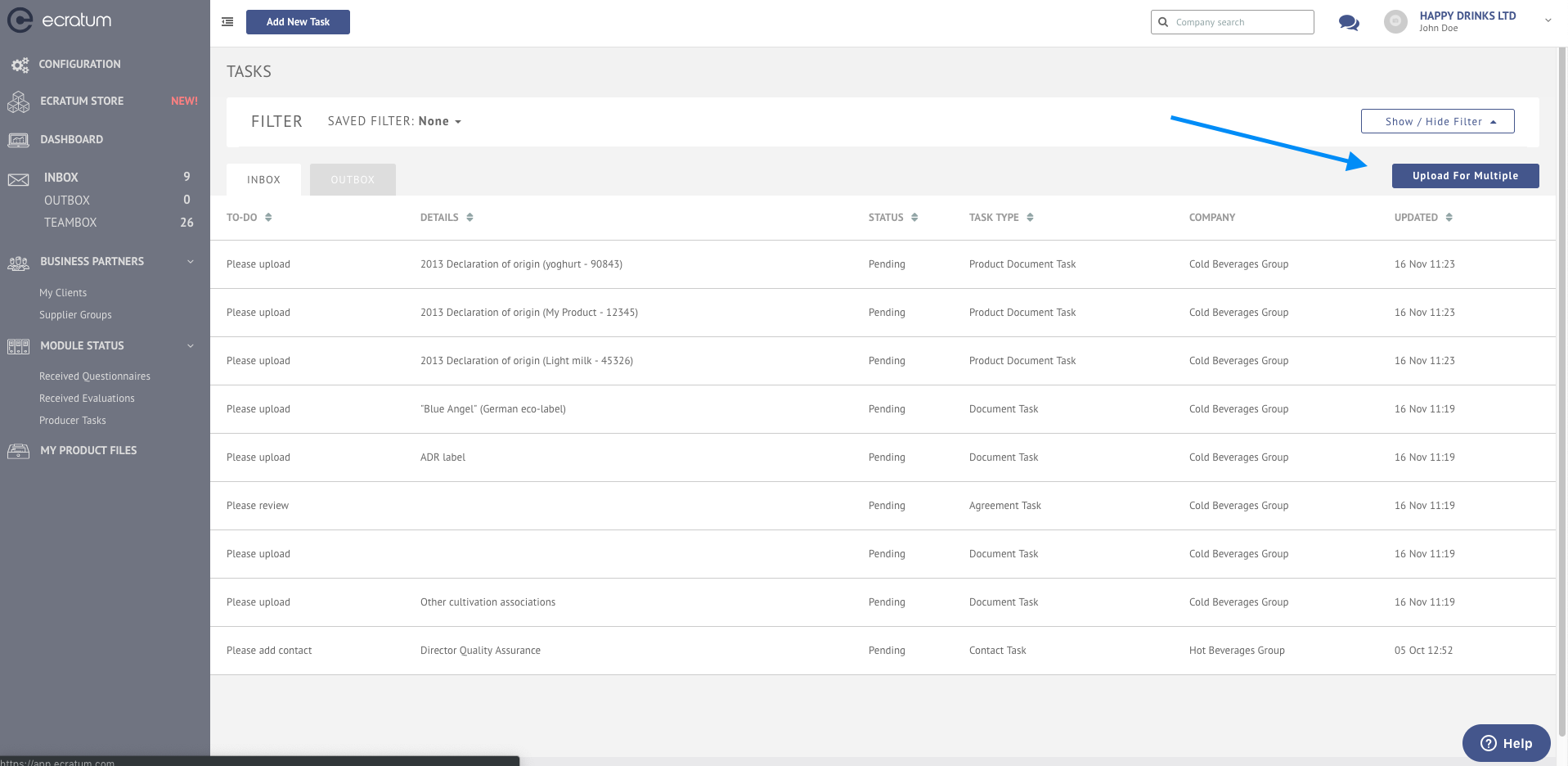 ---
On the new view to which you are taken, you can filter the tasks to your needs. You can filter your search by:

Task Sender Company Name,

Product Name,

Product Code,

Document Type

---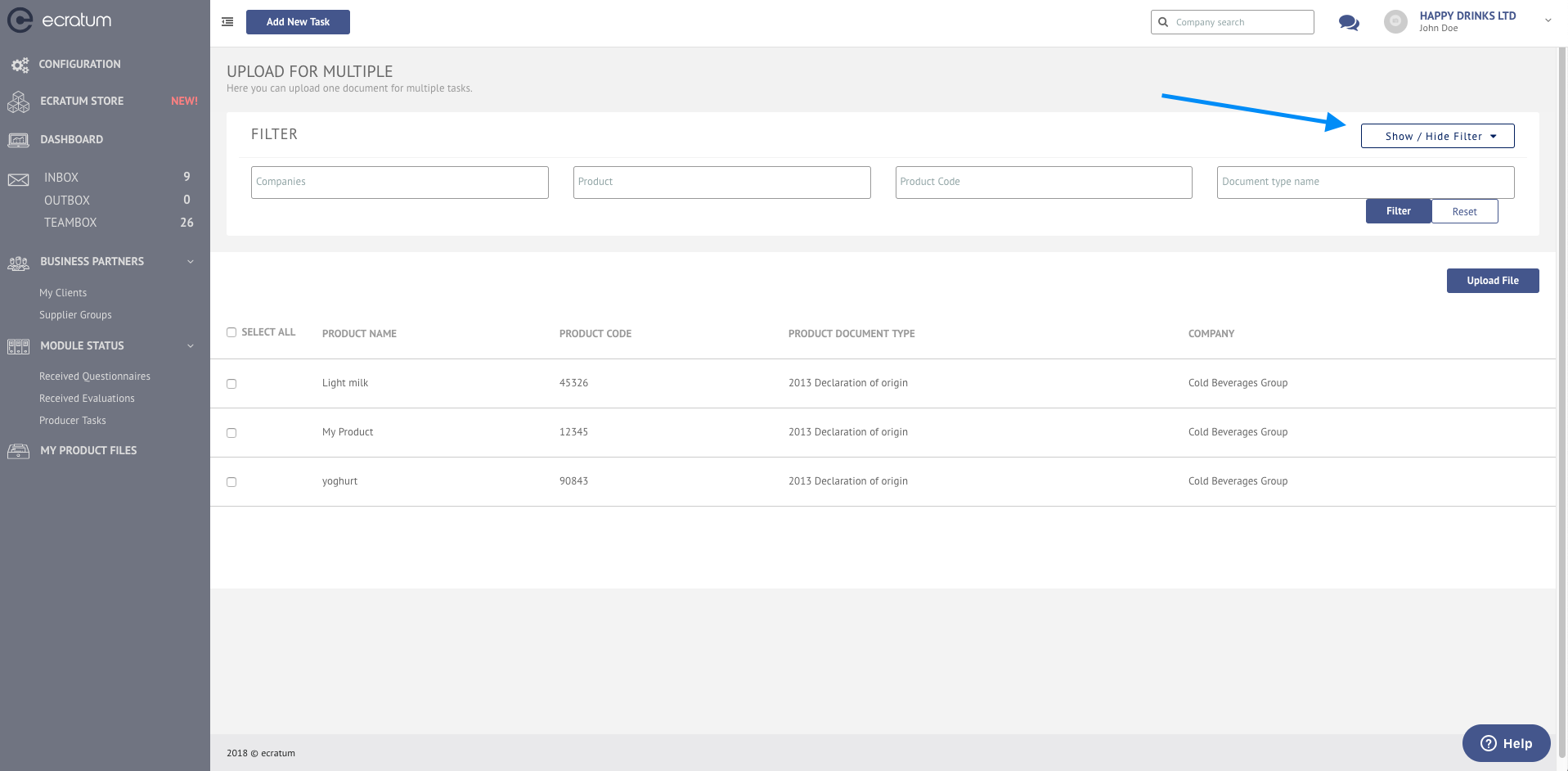 ---
You can now apply the filter to your results or select tasks directly from the results. If you would like to upload your file to all displayed tasks, you can click on the Select All checkbox and all tasks

displayed

will be selected.
If you want to pick tasks individually you can select those by marking the checkboxes.
Press the Upload File button, then select and upload the file from your computer.
---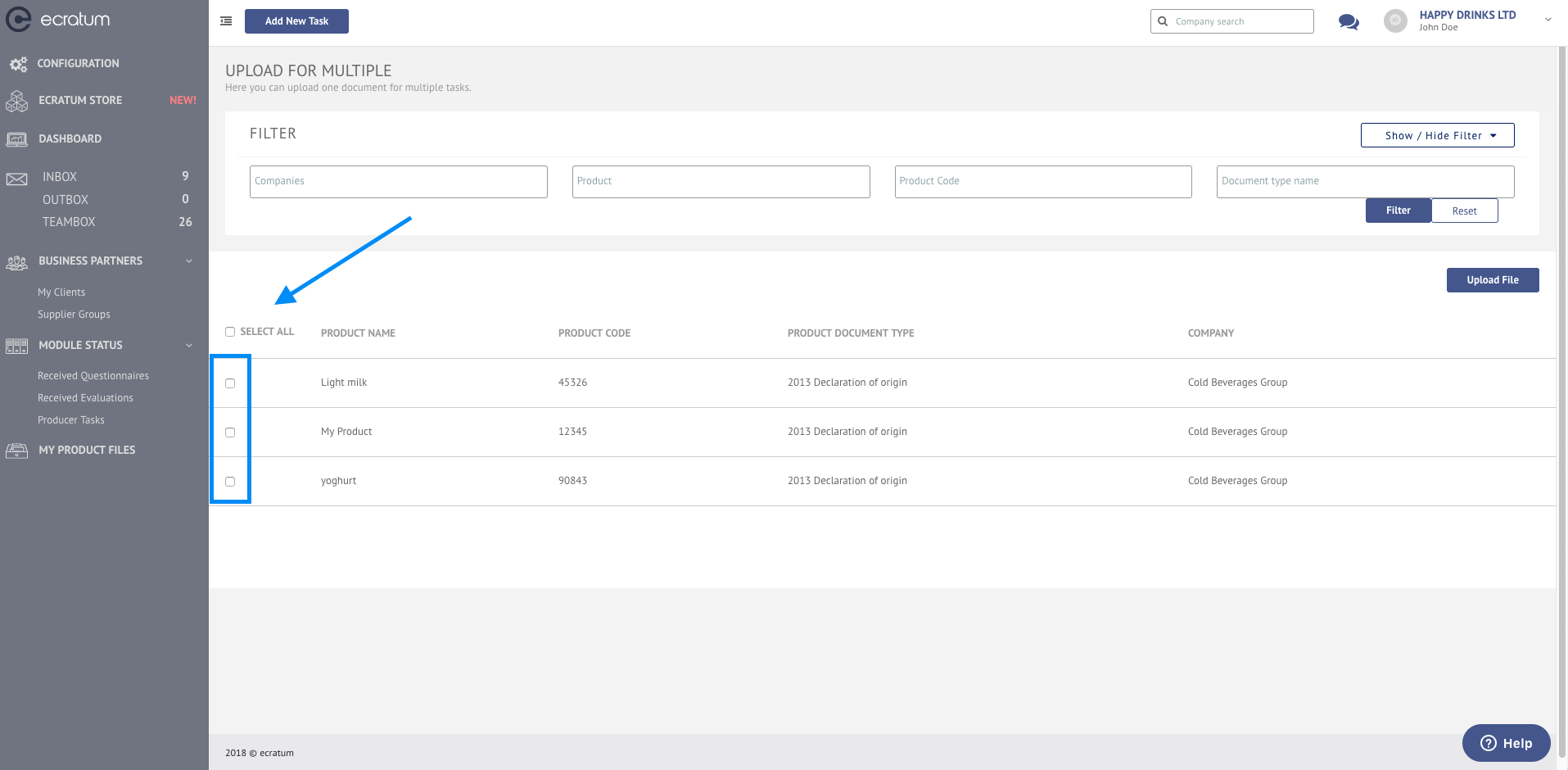 Only PDF files are enabled to be uploaded with Multi-Upload.
---
Select a file to be uploaded from your computer.

The amount of tasks that you selected is counted and displayed on the view.

Press the Upload File button and the file upload for multiple tasks is completed.
---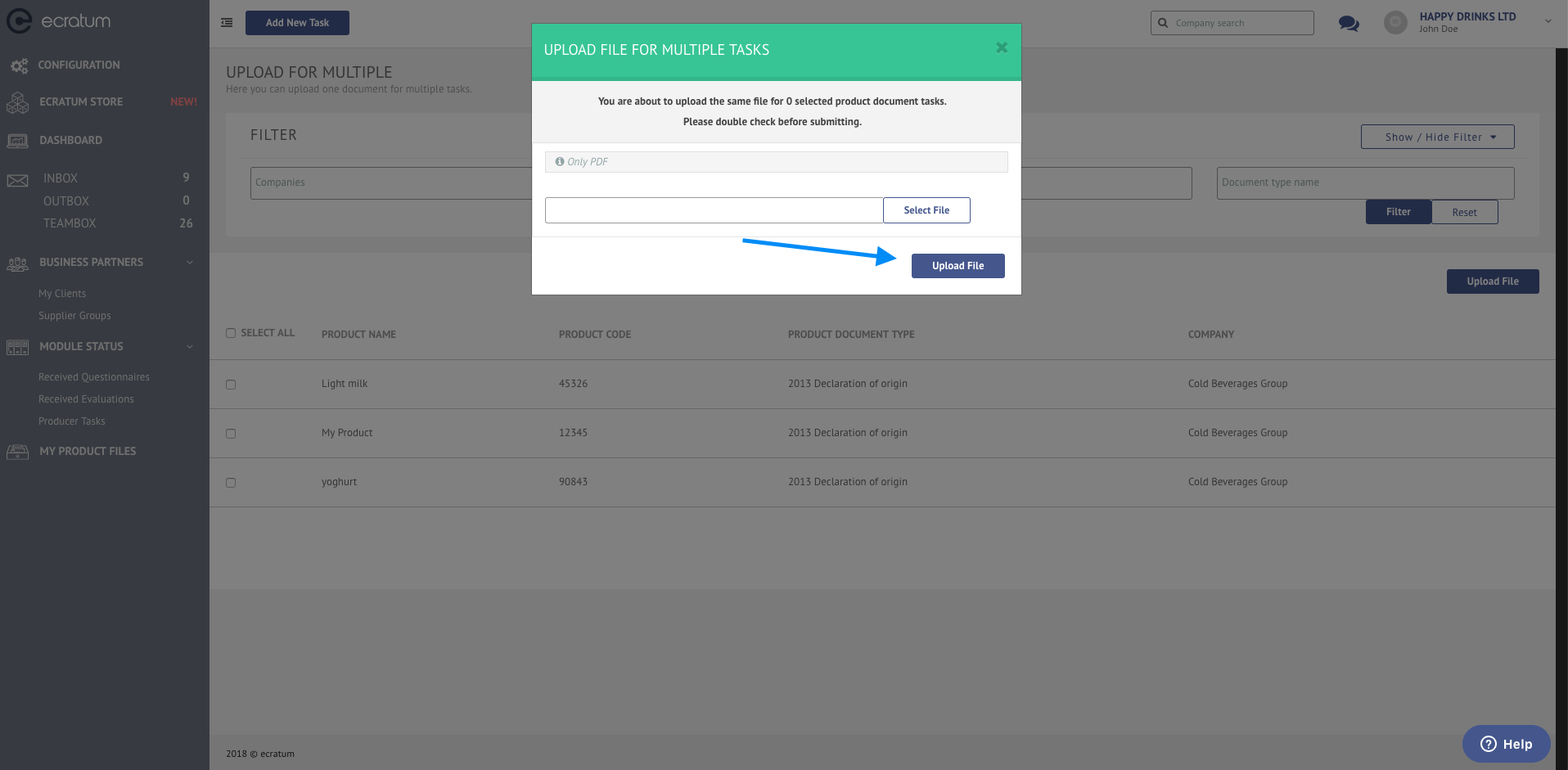 Select all works with maximum 75 tasks per page. So, if your file belongs to more tasks, just repeat the process as long as needed.
---